Well the Olympics is in full swing at this stage and already the surprises are coming thick and fast.
The pressure was beginning to build on Team GB when the cycling road race and Hannah Miley's swim didn't go to plan, but now that they're off the mark things have settled down here.
In a lot of ways it's good when the host nation is doing well because it keeps the home crowd in good spirits and they're more likely to bring a good atmosphere to events.
I spent the last two days out in Wembley Arena at the badminton, where Chloe Magee and Scott Evans have both been in action.
Magee had a slow start on Sunday night against the Egyptian Hadia Hosny, but eventually settled down to win quite comfortably.
She plays France's Pi Hongyan tonight knowing that a win will put her through to the last 16.
Unfortunately, the same can't be said for Evans, who is out of the Olympics, after being beaten by the man they call "Super Dan" in his group match.
To be fair to Scott, he was really up against it, first of all to be drawn in a group where there was only two players and then to be playing the gold medallist from Beijing, it was always going to be difficult.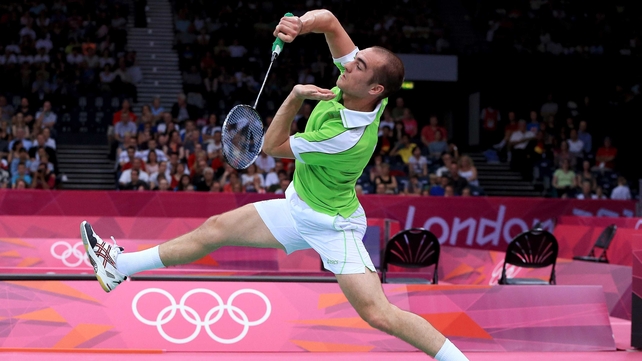 But I think what's most disappointing for him is that he didn't play to his potential. Win or lose I think that's all any athlete really wants to do here at the Games.
I couldn't get over the reaction both players got from the crowd and this is a feature we've been seeing over here.
The Irish athletes are being given a massive reception by the crowds in the various arenas and to be fair a lot of that's coming from people in Team GB colours.
BASKETBALL
I went out to the Basketball Arena on Saturday evening to watch the Team USA women take on Croatia.
I really wasn't expecting Croatia to give them such a good game, but I'm delighted they did, as nobody really wants USA to walk it to a gold medal without a tough game.
They're not favourites without good reason, but it's encouraging to see standards are being upped elsewhere.
It was also great to see UL star Rachel Vanderwal lining out for Team GB, she's made a huge difference to their squad and is putting Irish basketball on the map.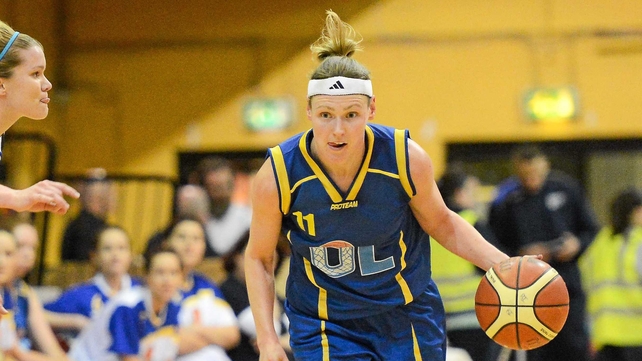 TEAM IRELAND
So far the sailors are blazing a trail by way of performances from Team Ireland.
Annalise Murphy is two wins from two in the Laser Radial class, Peter O'Leary and David Burrows are fifth overall in the Star class, while Ryan Seaton and Matt McGovern are in sixth place with 13 races to go in the 49er race.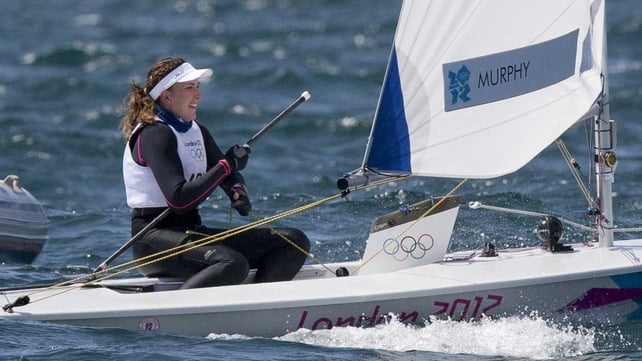 All five male boxers are into the last 16 and of course Katie Taylor is awaiting her opening bout in the quarter-finals.
I'm delighted to see Eoin Rheinisch doing so well in the slalom canoe.
He had a tricky road to qualify in the first place and given his fourth-place finish in Beijing, Irish fans are taking notice of him.
I was down in the Irish House in Kings Cross on Sunday doing a feature and the amount of people shouting at the TV while his race was on was unbelievable.
It's great to see what are deemed as minority sports in Ireland gathering a following - even if it's only for two weeks, people are talking about it and for athletes like Eoin who spend over 200 days of the year outside Ireland it's important to get that recognition as well.