Melanie Nocher, Sycerika McMahon and Grainne Murphy failed in their attempts to advance through the heats in a disappointing morning for Irish competitors at the Aquatics Centre in London.
Nocher took third place in her women's 100m backstroke heat at the Aquatic Centre with a time of 1:02.44, outside of the top 16 and in 33rd place overall.
Nocher said the race will help her preparation from the 200metres later in the week.
She told RTÉ: "It is mainly what it was, gearing up for the 200. I would have liked to have been a bit quicker, but it is always harder in this situation to get the cobwebs out of the closet and then focus on the big one on Thursday."
Emily Seebohm topped the time sheets and will be joined in the semi-finals by the likes of US golden girl Missy Franklin and Britain's world record holder Gemma Spofforth.
Sycerika McMahon finishes 26th overall after taking eighth place in her heat in the women's 100m breaststroke in a time of 1:08.80.
There was huge disappointment for Grainne Murphy as she struggled to eighth place in her 400m freestyle heat in a time of 4:19.07, far from her personal best in the event.
France's Camille Muffat was the fastest qualifier for tonight's 400m freestyle final.
Britain's Rebecca Addlington squeezed through in eighth overall despite winning her heat.
VOLLMER BREAKS WORLD RECORD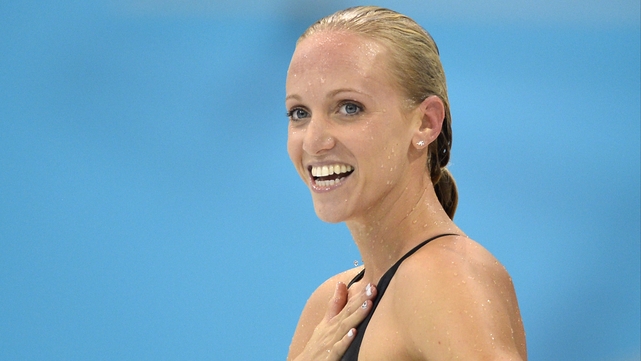 Dana Vollmer ended a lifetime of frustration and battles with her health to win the 100 metres butterfly gold medal in world record time.
The American, swimming like a woman possessed, powered her way through two laps of the Aquatic Centre to win in 55.98 seconds, slicing 0.08 off the previous mark set by Sweden's Sarah Sjostrom at the 2009 world championships in Rome.
China's Lu Ying finished second while Australia's Alicia Coutts, a gold medallist in the 4x100 freestyle relay on Saturday, was third and Sjostrom fourth but all the plaudits went to Vollmer.
While Vollmer won a relay gold medal at the 2004 Olympics in Athens, the 24-year-old had never competed in an individual event at the Games before London.
In 2000, she was a bright-eyed 12-year-old at the US trials and did not qualify for the Games at all. In 2004 she was a surprise qualifier, but only in relay, and was earmarked as a future champion.
In 2008, however, the combination of a mystery illness and the weight of expectation got the better of her and she failed to make the American team.
In 2003, she underwent heart surgery to correct a condition which produced a faster than normal pulse and forced her to take a defibrillator to all her races and training sessions.
But it was an allergy to eggs that held her back for many more years. When it was finally diagnosed, after missing out on the Beijing Olympic team, she was put on a new gluten-free diet.
Her results in the pool quickly started to improve and in 2011 she won her first individual world title at Shanghai.
She had come close to breaking the record before only to run out of puff in the final few metres but swam a more even race this time, reaching the halfway point in third place then surging away on the last lap.
SOUTH AFRICAN VAN DER BURGH SETS NEW FIGURES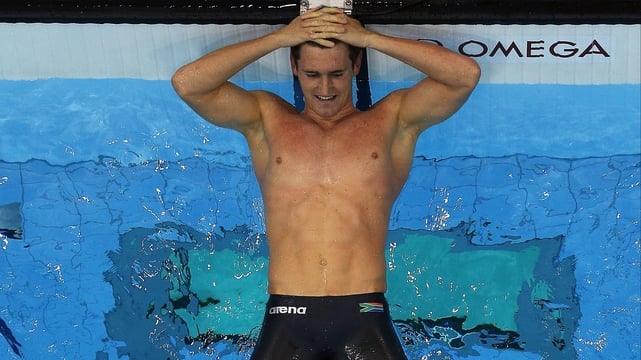 South Africa's Cameron van der Burgh of South Africa won the gold medal in the men's 100 metres breaststroke at the London Olympics on Sunday in world record time.
Australia's Christian Sprenger was second and Brendan Hansen of the United States was third behind. Two-time defending champion Kosuke Kitajima finished fifth.
YANG AND LOCHTE SET FOR 200M FREESTYLE CLASH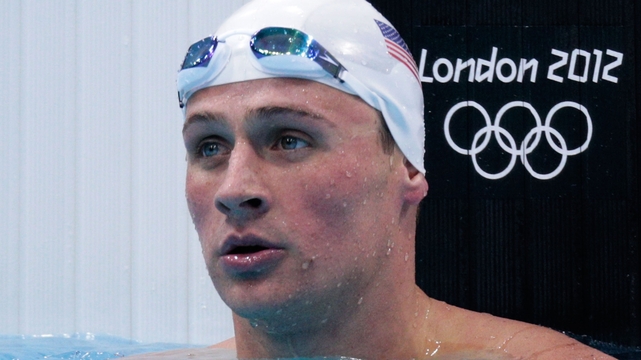 Sun Yang and Ryan Lochte set up a mouthwatering clash that could decide bragging rights for the outstanding swimmer at the London Olympics when they booked their places in Monday's 200 metres freestyle final.
Sun, who won the 400 freestyle on Saturday to become the first Chinese man to win an Olympic swimming gold, clocked the fastest time of one minute, 45.61 seconds in Sunday's semi-finals.
Lochte, who won the 400 individual medley gold on Saturday, swam a more conservative semi, saving his energy for the men's 4x100 freestyle relay final, which was due to take place about an hour later at London's Aquatic Centre.
The American finished second in his heat behind German world record holder Paul Biedermann and fifth overall.
Frenchman Yannick Agnel was second overall after finishing a close second to Sun in the semi-finals while South Korea's Park Tae-hwan was third.
Park finished runner-up to Sun in the 400 free after being disqualified in the heats but winning an appeal to be reinstated.
Michael Phelps, who won the race in Beijing four years ago, did not enter this time despite winning the event at the U.S. trials.
MUFFAT TAKES WOMEN'S 400M FREESTYLE GOLD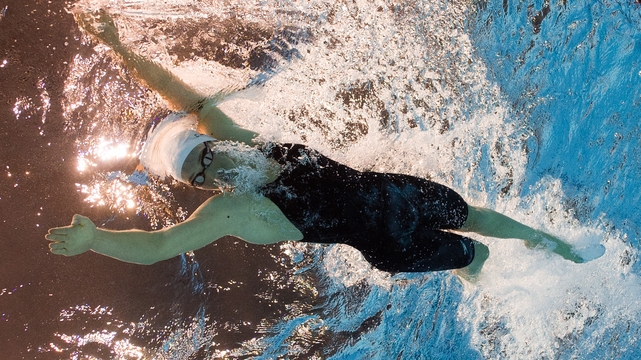 France's Camille Muffat won the women's 400 metres freestyle gold medal at the London Olympics on Sunday.
Allison Schmitt of the United States was second while Beijing champion Rebecca Adlington took bronze.