By Tadhg Peavoy
Eighty-three kilometres north of Dublin there lies a treasure trove of Irish Olympic history.
This week the exhibition, Patriot Games: Ireland and the Olympics, curated by Brian Walsh, opened at the Dundalk County Museum, with 1956 Olympics 1500m gold medal winner Ronnie Delany on hand to open the exhibit which will be on view until October.
The exhibition tells the story of 120 years of Irish Olympic history from 1896 and John Pius Boland, James Brendan Connolly and Thomas Burke, right up through Dan Coyle in 1948, Ronnie Delany in 1956, and then on to the '70s with Eamonn Coghlan in Montreal and Moscow, continuing through to the three medals at the Beijing Olympics and everything in between.
The exhibit is lovingly recreated by sport and history lover Walsh, with the top floor of the museum dedicated to the efforts of Irishmen and women at the Games since the turn of the 20th Century.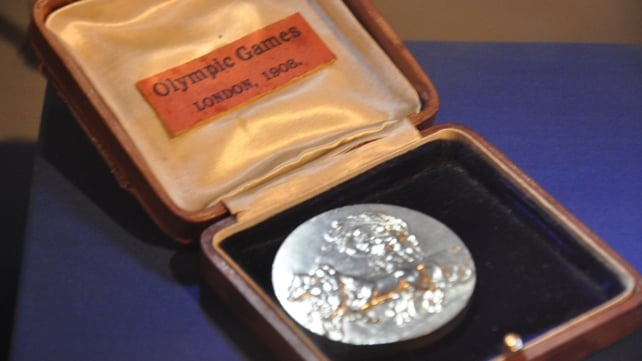 Well written accounts of the athletes exploits are accompanied by some fascinating artifacts such as the medals awarded to the Irish bicycle polo team at the 1908 Games; a menu from the banquet celebrating Pat O'Callaghan and Bob Tisdall's success in 1932 signed by a range of Irish politicians; a whole plethora of Olympic blazers and tracksuits, ranging from designs by Dunnes Stores to John Rocha; and bobsleds and kayaks used at the Games themselves.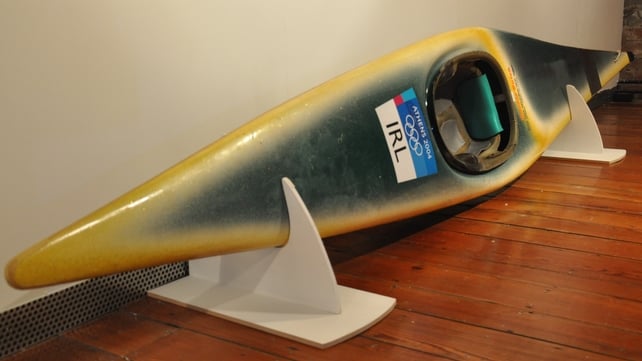 As well as concentrating on the exploits of Ireland's medal winners at the Games, the exhibition also focuses heavily on Louth's involvement, such as Beatrice Hill-Lowe's bronze medal for archery in 1908.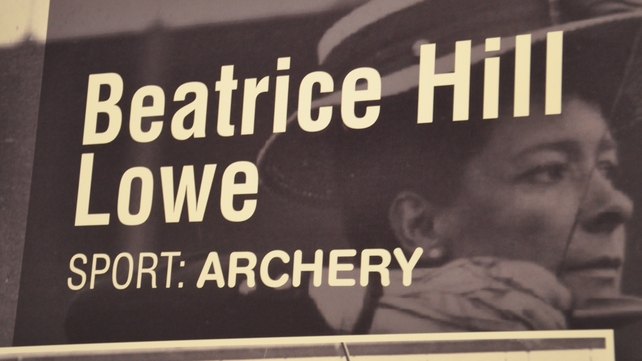 Kevin McCarthy, the author of Gold, Silver and Green: The Irish Olympic Journey 1896-1924, praised Patriot Games as a method to get children interested in sport: "In many countries like Australia, Scotland, USA, sports history is a very well-respected discipline.
"Here we're a little bit behind the times in that we focus an awful lot on the GAA, maybe on soccer and rugby to a certain extent. But there are really important ways that we can get kids interested in history through sport. It's very doable, especially with an exhibition like this."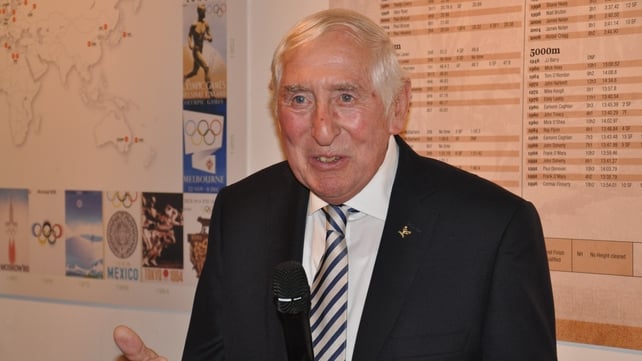 Gold medal winner Delany was also in praise of Patriot Games: "It's unique, there's no such Olympic exhibition anywhere. The closest thing to it in terms of exhibitions is the GAA Museum in Croke Park, which incorporates a lot of Olympianism. In Olympic House in Howth there is quite a lot of memorabilia there.
"This is a hugely expansive museum in that it starts in 1896 and goes right up to the Beijing Games. I was very proud to be the opener today."
Delany also spoke about Team Ireland 2012 and the journey ahead of them: "I don't presume to advise contemporary Olympians. They are very well managed, the team is very well prepared. If I was to give advice, and I don't go out of my way to give advice, I would say two things.
"The preliminary round is the critical one. If you don't get through the preliminary round, you won't be in the final. Make sure you qualify. You can have this great aspiration of winning and wanting to do well, but if you don't get through the first round you've had it.
"The second thing is don't be distracted. Focus on what your job is because this is close to a home Olympics. We won't be caught up in the euphoria of Beijing or Sydney. You're in your home environment. They must concentrate and focus, don't notice or hear the crowd, be so concentrated and so committed to your job."
The Olympian also singled out Irish boxer Katie Taylor as the athlete that he is most looking forward to seeing in action this summer: "Katie is an incredibly committed athlete and she carries the tag of favourite.
"There's sort of a good luck omen for her. Her mother is called Bridget, my mother was called Bridget. I'm from Wicklow, she's from Wicklow. So, please God, that has some sort of good omen for her this year.
"I always thought we should do better in sailing and we have a lot of people qualified in sailing this year. Boxing we're going to do well in. Minority sports, they're the ones we can do a springer in. Our equestrians, our swimmers.
"Watch the Irish taking part and competing for our country."
Patriot Games: Ireland and the Olympics is showing at Dundalk County Museum from now until October.
Tadhg Peavoy was in conversation with Ronnie Delany on 22 June 2012.