By Tadhg Peavoy
When Team Ireland commences its quest for metal of three distinct and famous colours in London their Chef de Mission will be Sonia O'Sullivan.
The icon of Irish sport – world 5,000m champion in 1995 and 5,000m Olympic silver medallist in 2000 – has been entrusted with guiding this Irish team and coaxing out success. It's a role which, the Cobh woman expounds, is varied, diverse and challenging.
"We have a very positive energy within the team. And no matter what sport or event the athletes do, they always encourage each other," she says.
"[We need to] provide an environment where everyone can perform as best they can because you have to be in a relaxed environment to get the best from yourself. You don't need anyone in there who takes away from that.
"So, it will be a positive driving force and hopefully I'll be able to get that going from the top down and get everyone working for the same goal, which is for everyone to get out there, whether you're an athlete, coach, physio, everybody in the team, to get out there and get good results."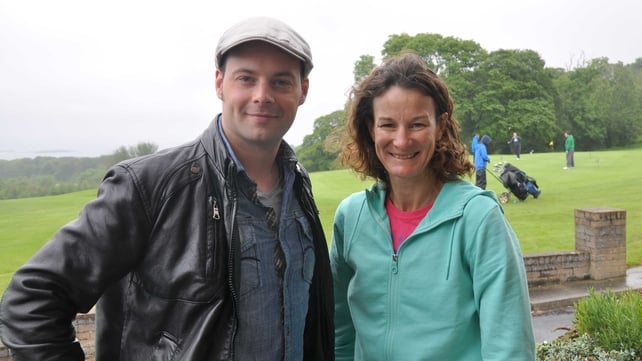 O'Sullivan has mentored athletes throughout her career and feels that experience aids her in her current role.
"I've worked with athletes over the years, while I was competing to gradually as I wasn't competing, spending time with athletes who were still training for Olympics and encouraging them and sharing my experiences with them," explains the Melbourne-based three-time European gold medallist.
"I always wanted to spend more time in Ireland and work with Irish athletes. This was the perfect opportunity for me to do this and for me to be involved at the London Olympics, which will be one of the more special Olympics in a long time, being so close to Ireland.
"I'm not that far from being an athlete in that I understand what the athletes need. What they want to be the best that they can be. And hopefully the athletes will feel that I'm not that far away either and that they can come and talk to me and I'll understand.
"If there are any issues or problems that need sorting out I'll be able to do it because I know how important it is to sort things out.
If there are any issues or problems that need sorting out I'll be able to do it because I know how important it is to sort things out.
"We've prepared a lot for this Olympics. Everything can't go perfect, but we hope to have the least amount of issues possible in that we will have covered a lot of the areas that have been problems in the past, and that anything that needs sorting can be sorted quickly.
"That's the main thing – you're a bit of a problem solver. And you try to set people at ease as quick as you can. Don't let mole hills grow into giant mountains and get things sorted out and let people get on with what they should be doing as quick as they can."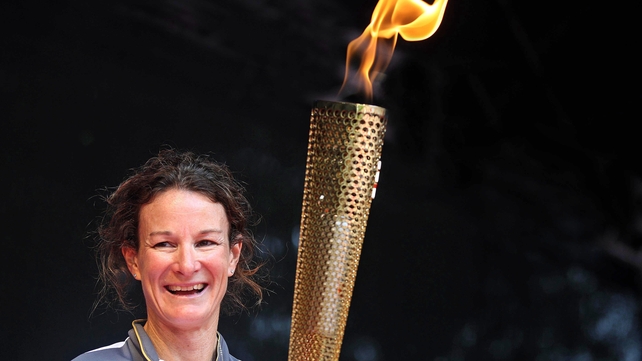 Experience counts for so much in sport, and O'Sullivan believes her vast experience in athletics and top-level competition should permeate through the Irish team on their Olympic quest: "I think so, I know when I was first on the Irish team the athletes who kind of helped me along made it easier for me. There were athletes in front of me who helped me along and made it easy for me to talk to them, like Marcus O'Sullivan and Frank O'Mara.
"They made it an enjoyable experience in that you wanted to be part of the team and I hope that I can create that kind of environment as well. I want to be somebody who is very approachable, and anyone can come and talk to me about anything, anytime.
"I'll do my best to set them at ease. You can't have the answer for everything. You can somehow smooth things out and make things manageable."
The million dollar question is how many medals can Team Ireland secure at London 2012. However, O'Sullivan wants to avoid looking directly at medals and hopes to concentrate attention on maximising personal performances from all the Irish athletes and seeing where they can go from there.
"I think we're going in with one of the strongest teams ever. The level of qualification is very high this year and just because the Olympics is in London we haven't reduced standards so we can have more people on the team.
Even by increasing the standards and making them Olympic standards, whereby the best athletes in Ireland are the ones that are going to be selected, we've actually got more athletes to step up and improve their performances," says O'Sullivan.
"If you set the bar high, and the reward is really worthwhile, they're just going to go out and try harder. It was a little risk to do that because we did want a very big team going to London, because we have a massive amount of supporters and we want to give them something to cheer about. But we wanted to have a quality team there. And I believe we have a very strong, top-quality team.
"There's a lot variety and interest there for the supporters. The athletes we have are athletes that thrive on the attention, and when people are watching them and expecting great things from them they go out and deliver.
"I have no doubt we will come home with some medals and some great performances. You can only ask athletes to do as good as they have ever done before. Personal bests across the board and finals is absolutely fantastic."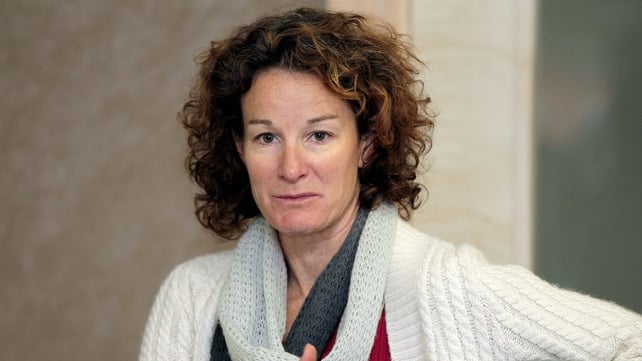 O'Sullivan is also keen not to heap more pressure on athletes by touting them as potential medal winners: "If you were to put names on medals already then why would you even have the competition. You've got to have the race because things happen, things change. People react differently in different situations.
"It's very had to replicate the competitive environment of a World Championship or Olympics. It takes a very special person to win an Olympic gold medal and win an Olympic medal.
"To go out there and perform at your best takes someone with great confidence who believes in the work that they've done to get to the Olympic Games."
To go out there and perform at your best takes someone with great confidence who believes in the work that they've done to get to the Olympic Games
Barring the dream of Ireland hosting an Olympic Games, this is the closest Ireland might get to a home Games, and O'Sullivan feels there should be plenty of advantages for the Irish.
"One of the advantages is that most athletes will be familiar with London: they'll know how long it takes to get there; they'll know how busy it is over there; the food will be the same; the radio, the TV; you can read the newspapers. Everything will be comfortable and it's in your own environment, and they don't need to change much for that," O'Sullivan explains.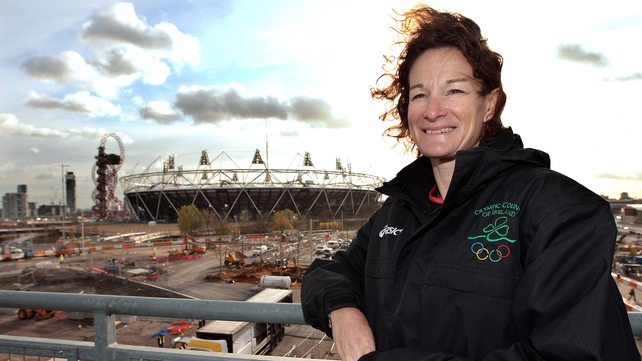 "A little bit of a disadvantage is that it's information overload. There's so much stuff going on all around that you can't avoid reading about things.
"So it's about balancing that and using the positives of having it so close to Ireland and having the support of friends and family so close.
"To be able to use that positive energy and the closeness of family to you to your advantage, and be able to balance that with concentrating and focusing on your event.
"Because you do have to put the blinkers on at some point and say, 'This is what I'm here to do now'. They can look after themselves in the stands or the streets or wherever they are, and I know they're all in my corner, but I don't really need to go over there and talk to them beforehand. Let me just do what I have to do.
"I suppose the athletes all know that the better they perform the happier they'll be afterwards. They'll all feel a little bit of pressure to get out there and do something special. One: it's the Olympics Games. And two: it's probably the first time and the only time that they'll have their family so close to them at an Olympic Games."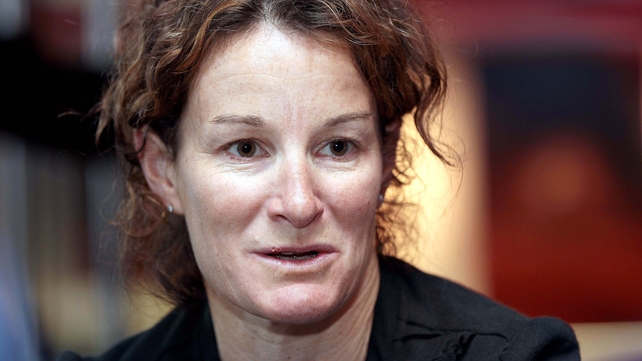 The Chef de Mission knows London well from her own training days, when she was often based in Teddington, the grounds around Lensbury, and the old Shell Oil Country Club.
Team Ireland are based in Richmond and Teddington for the Games. Through her knowledge of the city, she highlights humidity as one factor that the endurance athletes will have to take into account in the English capital.
"Humidity is something to be aware of for endurance athletes particularly. A lot of them will be in London for a couple of weeks beforehand so they will adapt to it," she explains.
"They'll probably get there the first few days and realise it is a bit different to Ireland. A lot of athletes will have been in London before, so they'll know this.
"It's not an obvious factor, you think it's just a little bit warmer over there, but it is quite humid.
"It's never been a problem for me. It's just something to be aware of, to drink more and hydrate more when you might not in Ireland."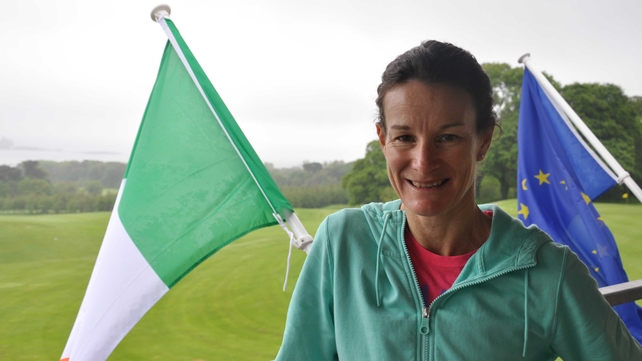 Australia based O'Sullivan and has been making regular trips across to London for the last three years to set in place the requisite needs for Team Ireland at London 2012.
"Last year I was back and forth four times, so the thing is, a lot of the work gets done in Howth in the Olympic Council of Ireland offices," she states.
"Organization and day-to-day stuff gets sorted out down there. But you do have to have face-to-face meetings with all the coaches and performance directors and sometimes the athletes.
"The athletes are scattered all over the world. There's probably never a time when we're going to have all the athletes in the same place. It's going to be nearly impossible to get a team photograph with everyone in it.
"At the opening ceremony there'll be people not going, at the closing ceremony there'll be people gone. We'll have to come up with a time when we can get as many people as possible together.
"It's one of those things that years down the track will mean much more than it does now.
"When you're there you want to get your last bit of training done or move onto the next competition. But in 20 or 30 years' time you'll be sorry you didn't do it. When we're at maximum capacity in the Village that might be the day to get people together."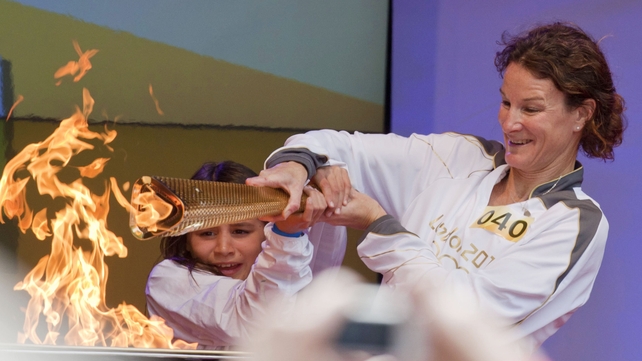 The Olympics swings around again in 2016 in Rio de Janeiro, but O'Sullivan wants to focus on London 2012 and won't be drawn on whether she would fulfill the Chef de Mission role again in Brazil.
"I couldn't even think about that right now. I really think the role of Chef de Mission doesn't even start until you're in the Village. What I've been doing now is a bonus," she says.
"To learn so much and to meet so many people from all the different sports. Things like Twitter and Facebook and emails, to be able to connect with athletes that typically you wouldn't meet until you're in the Village.
"It's been great so far to meet everybody. But it's not like I have a personal relationship with everybody on the team, but hopefully by the end of it all I will. And hopefully it will be a very positive experience and I'll come away thinking 'I'd love to do this again'. But it's definitely not something I can think about right now.
"I need to focus on the next couple of months and getting that job done well.
"It's not like being the manager of the Irish team in the soccer. Because Giovanni Trapattoni is like a god to them. It's very, very different. And there are so many types of people and types of sport. It's very difficult to say if it is something that you would do again.
"But of course you would be open to doing it, if it's a good experience. The Olympics is absolutely fantastic and it's one of those thing that if it wasn't part of your life in four years' time I would definitely miss it."
Going into London 2012, Ireland's great hope for gold is Bray boxer Katie Taylor. The pressure on the star is immense and is something that O'Sullivan relates to from her own Olympic competing days.
"It's not easy. She'll know she's trained hard, she's won the World Championships four times. She's the best in the world. But every time she walks out the door someone is going to say something to her," she says.
"Eventually that can just annoy you. Everyone saying 'So when are you going?' or 'Are you looking forward to the Olympics?'
"The whole time she is trying to block that out. It's just creating a bit of a tension in her head when this stuff is going on. I think she really just has to get on with her day-to-day stuff and just try to forget about the big picture and take it one day at a time.
"She's got a great team around her, which is fantastic in an indivdual sport to have a team around you to protect you, and to encourage you. And they're the ones who will make sure that everything goes smoothly for her.
"I think she's got every day planned between now and the Olympics and when you have something like that then nothing interrupts. If you've got a training session planned then that's all you're focused on. And that is the way she is. And as long as she sticks with that I'm sure she'll get a great result."
Sonia O'Sullivan was in conversation with Tadhg Peavoy on Tuesday 5 June in Howth, Dublin.