With just over two months to go to the Olympic Games in London the excitement is really building up. It's hard to believe that this will be my fourth Olympic Games.
In between, I've competed in four World Championships and two European Championships. My best positions have been two fourth places at Europeans, sixth place at the World Championships, and eighth place at the last Olympic Games in Beijing.
To add to this I hold nearly 40 national titles over various distances from 5km to 50km walk. I hold all the National Senior records: 3km (11m10s); 5km (18m51s); 10km (38m27s); 20km (79m22sec); 35km (2h31m10sec); 50km (3h45m30sec).
It's been a fascinating journey for me since that fateful day in the school hall in Coláiste Chríost Rí, Cork, where the Presentation Brothers, only short of a cane, were willing us on in competitions in various technical athletics events including jumps, throws and walks.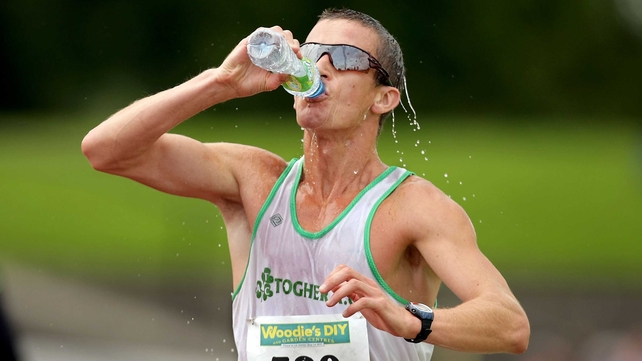 I had already established myself as a top distance athlete in the school and the walk was just another competition to win medals in.
Since then I have been very lucky to have such great people guiding me through my career.
It all started with my local club coach, John Hayes, through to a four-time Olympic champion, the great Robert Korzeniowski of Poland, who guided me through the professional era of my athletics career from 2005 to 2009.
I came from an amateur Irish culture with no experience outside the banks of the Lee and being exposed to real training with such a tough professional as Robert has taught me so much.
Since 2009, I have taken control of my own destiny with all the knowledge I have acquired over the years training in Poland and Spain.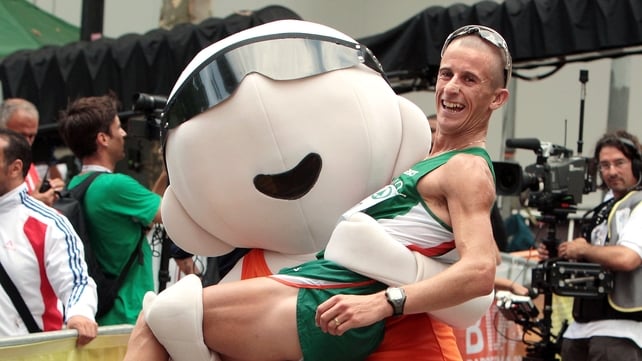 I have assembled an expert team who are there to help me be my best, as opposed to always being tagged as a 'Paddy' at other training camps.
So my progression over the past few years has been due to that added level of professionalism. While I devise my own training programs, I consult an expert Mexican coach and good friend Ivonne Cassin, and I execute this program with the daily assistance of Liam O Reilly. Liam represents my training camp manager/physical therapist/guru and agony aunt, so I get good value for money out of him.
I would love to say it has all been a bed of roses but sport, like life, can throw a lot of unexpected curveballs at you over the years.
I have had so many highs and lows in my sport that some days my 5ft 8 inch frame has felt 7ft tall, while on the flip side, I have felt the terrible lows and disappointments where I have felt worthless and depressed.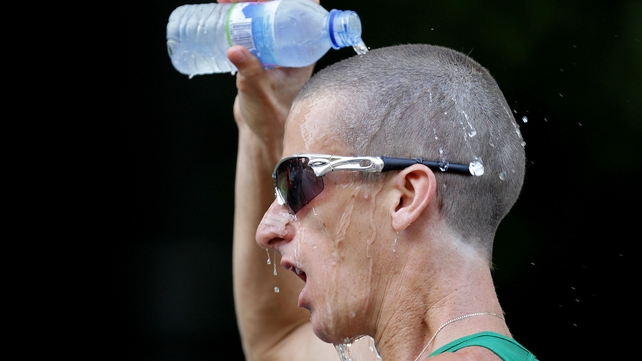 But I have to say, I have overcome most things, and the highs definitely outweigh the lows, as the challenges I have faced in sport have taught me to be just as resilient in life, so I always try to keep a positive attitude no matter what. Plus, I really love what I do so that always helps.
I don't want to go into too much detail with you as this is the introduction blog, but my lifetime goal is to win an Olympic gold medal. At the end of the day that is the ultimate goal. London is
going to be a dream Olympics for Irish athletes and supporters alike.
I'm in such a privileged position to be in with a great shout of winning a medal and have the added honour of my wife possibly running in the 4x400 metres relay.
In my next blog I'll give you an insight into how a full-time athlete trains, plans his year, and prepares for competitions - both physically, mentally and emotionally.
Talk to you all soon.
Rob Heffernan will file regular blogs with RTÉ.ie right through his Olympic preparations and the Games this summer. Ireland's top race walker will be competing in his fourth Games. He finished eighth in the 20km walk at the 2008 Beijing Games.