By Tadhg Peavoy
New Irish Olympic Handball Association high performance advisor Eddie O'Sullivan – the former head coach of the Ireland and USA national rugby teams - has indicated that his new role with the IOHA will be one of guidance as he seeks to put in place a structure which will move Ireland from number 41 in Europe to nearer the 30 mark.
"High performance advice is pretty much the same across every sport - the principles that guide it. I'm really going to apply the same principles that apply to a rugby team. I think you could apply the same principles to any other sport – soccer, hurling, football," three-time RBS 6 Nations Triple Crown-winning coach O'Sullivan told RTÉ Sport.
"It's really about the support system around the team, which gives the team the best possible chances of fulfilling their potential. A lot of people see that as having a good coach, which we have in Tony Gerona Salaet of Barcelona.
"We've also put in fitness support in David Matthews, and sport psychology support with Stephen McIvor, and the logistics and structure by putting in a management around it.
"You're just trying to put together a support system around the team.
"Probably the one thing for me that mirrors the American situation is that the current situation with the Olympic handball team is that half the players play in Europe professionally and the other half are based at home in an amateur club league here in Ireland.
"I had that dynamic to deal with in the US, because they had a situation where half the squad were playing overseas and half were playing domestically.
"That kind of dynamic does pose certain kinds of problems, so my experience of that will help as well. But overall, it's about building that structure around a team and helping them to play as well as they can play."
With the European Men's Handball Championship qualifiers coming up shortly, O'Sullivan has marked out ranking progress as the main target of his time with the IOHA: "I'm guided as to what this team can achieve by Lúcás Ó'Ceallacháin [IOHA general manager], who invited me on board.
"But I sat down with Lúcás - we're just back from a training camp in Barcelona – and with the new coach and spent time drawing up the high performance plan, and our outcome and performance goals for that.
"The outcome goals are that we are currently outside number 40 in the rankings and we're hoping in the short term to get in around the mid-30s, which we think is achievable within a couple of years.
"The second part of that is we have the European qualifiers coming up. Now, the odds of us qualifying for the European Championship are very slim.
"The thing about handball is, when you get to the World Championships and they get to the quarter-final stage, the top eight teams in the world are actually the top eight teams in Europe. So, you're competing at the epicentre of the game.
"We can target winning one game in our pool, and have a crack at winning another game. Romania would be the top seeds in our pool, Israel would be second seeds, and Belgium would be third.
"We'll be targeting Belgium and having a good run at Israel. Certainly turning over Romania would be a major shock in world handball. They're the kind of bench marks we can set down in the short term to measure how we're going."
The former Connacht coach, who started his career at Monivea RFC, has taken on the IOHA role on a pro bono basis and will work part-time to aid their goals.
"It's an honorary position. They're at a fledgling stage in their development and they're looking for someone to give them advice on how to build a structure – that's what I'm doing," said O'Sullivan.
"I went to Barcelona this week because it was the first major camp with the players. I wanted to meet the players myself and let them know my involvement.
"But from now on it will be helping Lúcás to get things organised. I'm not hands on, I'm more hands off.
"It's more an advisory role making sure that they're getting all the structures they need in place. And they'll be liaising closely with the Irish Olympic Committee and the Irish Sports Council.
"They'll be hoping to get some funding from those organisations, to get that funding they'll have to justify their position and submit a detailed strategic plan, and I've been working on the strategic plan with Lúcás."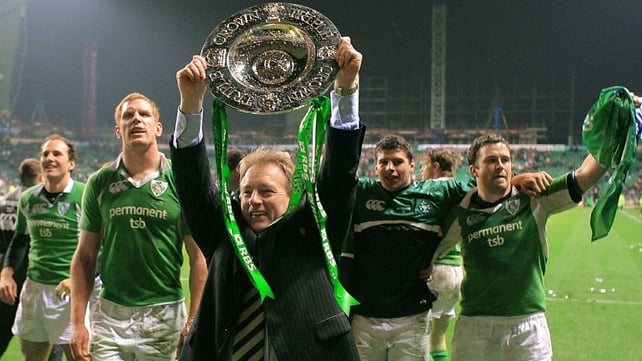 The Youghal native also pointed out that Olympic handball has plenty of growth potential as a sport in Ireland: "There is a lot of growth in the primary schools in Ireland, and there's a fair bit of growth in the universities, not as much growth in the secondary schools. That's the missing link that the organisation has been working on. The game is growing and it's very popular.
"The advantage for us is that players who play rugby and Gaelic football and hurling find it very easy to adapt to the game. So, the crossover athletes as we call them in the US – the people who came from American football to rugby. We're looking for crossover athletes from Gaelic football and rugby.
"Because of the hand-eye co-ordination and the physical nature of the game, a lot of players who play Gaelic football and rugby adapt to it vey quickly. That is a target area for us going forward. If we can achieve that, we can make a lot of strides very quickly."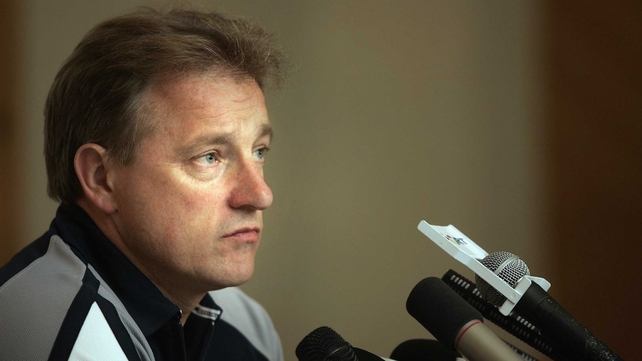 To make the top 35 in Europe, O'Sullivan feels top-class competition is what Ireland's players are missing: "At the moment, the players are lacking competition. They're not getting as much handball as they need at the top end.
"The players in particular that are based at home, it's trying to get them more games, trying to upskill them, so they may – potentially – pick up contracts in Europe, like some of the players have.
"The more of those guys we can get overseas – which is the model we used with the rugby guys in America – the higher level they will compete at and the more steep the learning curve will be.
"That's one aspect we're working on. We're quite confident we can get a lot of players overseas quickly. We have quite a lot of good players - they just need more exposure to the game.
"It's hard to get to that high level of the game. But to get there we need to give them a support structure in terms of fitness, preparation and working on the skill set they need."
In addition to hand-eye co-ordination and the physical nature of the game, O'Sullivan sees other similarities between Olympic handball and rugby players.
"There is a lot of agility. When you watch the game played at a high level, they move, they shoot, they jump in the air, they throw the ball, they land, there's a lot sliding. People used to being on the ground, as you would be in rugby or football or hurling, is an added advantage," said O'Sullivan.
"Combine that agility, contact, hand-eye co-ordination, that's the basis of the game. We are looking for some taller players. Because most of the teams we play will have large players of 6ft4-5in.
"Certain players like second rows in rugby, who might find themselves pigeon holed in rugby because of their physique, might suit handball if they're agile and quick."
O'Sullivan remains first and foremost a rugby coach and has been reportedly shortlisted to become the next Munster head coach this summer. However, the coach who won a Triple Crown with Ireland under-21s in 1996, is adamant that nothing is set in stone as to where his next job will be.
"I keep an open mind. I don't have anything definite in the pipeline. I don't have any information regarding a job that is coming my way, so to speak," said O'Sullivan.
"Until I get a job, all options are open. I was in the same position a few years ago and the America job came up. It was a bit of a heave moving 5,000 miles, but that's where the work was. I've an open mind at the moment.
"I want to get back into coaching. My view is not to make any decisions until there is a decision to make, so at the moment there is nothing in front of me to make a decision on, so I'll keep an open mind on what will happen and where I'll end up."
Eddie O'Sullivan was in conversation with Tadhg Peavoy on 6 April 2012.