Ferrari-bound Spanish driver Carlos Sainz has said he is determined to leave McLaren on a high at the end of the Formula One season.
In an interview with the Formula One website, the 25-year-old driver thanked team bosses for their understanding and not standing in the way of his move to Maranello.
"The moment I felt like there was an interest from Ferrari in hiring me for 2021, I went straight to (McLaren boss) Zak (Brown)," he said.
"And he had a positive feedback in terms of 'OK, this opportunity is coming to you, we'll let you talk to Ferrari and let's stay in touch to see how everything develops'."
"The key of this process has been the clarity and the openness of all parties involved to make it happen," added the Spaniard.
"That makes me incredibly proud, and the way it has all been managed makes me feel very happy and very thankful to Zak and his team."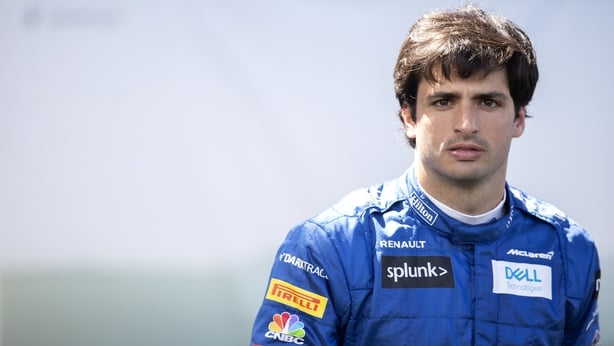 Sainz joined McLaren from Renault at the end of 2018, replacing double world champion Fernando Alonso, and took the team's first podium since 2014 with third place in Brazil.
He finished sixth overall in the 2019 championship, the highest driver from outside the top three teams, with McLaren ending the year fourth.
The move to Ferrari, replacing four times world champion Sebastian Vettel, was announced on May 14 and Sainz said McLaren, who have signed Australian Daniel Ricciardo, congratulated him.
"They said: 'You deserve it and I'm sure you will do great there', and that confidence boost is always nice to hear from your bosses," said the Spaniard.
"There's nothing that I would love more than saying goodbye to McLaren on a high."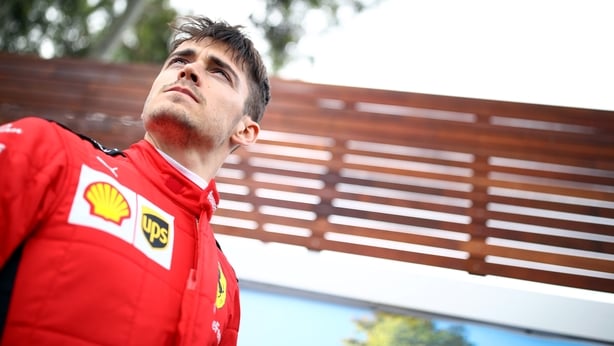 Meanwhile local hero Charles Leclerc will have the streets of Monaco to himself on Sunday, the day he should have been racing in Formula One's cancelled showcase, for a blast around his home grand prix circuit in a Ferrari sportscar.
The 22-year-old is featuring in a short film by Claude Lelouch harking back to the French director's 1976 'C'etait un rendez-vous' -- an illicit high-speed drive through Paris in the early morning.
On this occasion, the Monaco authorities have agreed to close the grand prix circuit to all traffic and pedestrians early in the morning.
"This should have been the qualifying day of my home GP," Leclerc, who will drive a Ferrari SF90 Stradale in 'Le grand rendez-vous', said on Twitter on Saturday.
"Due to the situation, the GP has been cancelled but thanks to @Ferrari & @scuderiaferrari, I will be able to drive around the track tomorrow for a short movie produced by Claude Lelouch. I can't wait to drive again," added the Ferrari driver.
The grand prix, a fixture since 1954 and Formula One's most glamorous race, was cancelled due to the Covid-19 pandemic and the season has yet to start.
Leclerc will also be racing from home on a simulator in Formula One's virtual Monaco Grand Prix later on Sunday.
Lelouch's 1976 drive was unauthorised by the Parisian authorities but he went ahead anyway, fixing a camera to a Mercedes 450SEL and overlaying the sound of a revving Ferrari 275GTB.
The single-take film captures the driver's race from Porte Dauphine on the Paris ring road through the centre to a meeting with his girlfriend on the steps of Montmartre's Sacre Coeur basilica.
Lelouch, now 82, was briefly arrested and had his driving licence confiscated after the now-classic footage was released.