On the face of it nothing has changed, but Cork forward Orla Finn is confident her team are making inroads in challenging Dublin for silverware.
The championship journey begins in Birr this Saturday for Ephie Fitzgerald's side – they play Meath a week later in their other Group 2 fixture – with the quarter-finals on a fortnight later, so it gives little time to reflect on the latest defeat to Dublin.
For the second time in six months, the Rebels have fallen five points short in a decider, the All-Ireland final sealing four in a row for Mick Bohan's team, while just a second ever league title was sewn up at GAA HQ a little over a week ago.
Kinsale's Finn remains a key cog in the Cork attack, but after winning half a dozen All-Irelands in her first six years at senior level, the medals have dried up with the Dublin juggernaut taking over.
In last December's All-Ireland final, Cork notched just three points from play and only scored twice after the break.
"I think we have made massive improvements between the league final and All-Ireland."
In the recent league decider, a stop-start affair where 16 points were scored from frees, the underdogs looked far more threatening.
"We had a lot of possession," says Finn, the PwC GPA Player of the Month in ladies football for June, who added that creating goal opportunities was all part of the plan in their 2-15 to 1-13 defeat.
"The scores didn't always come off the back of it, but I think we have made massive improvements between the league final and All-Ireland. I know there was a five-point difference in the two, but I felt we were closer.
"It happens to us against Dublin. We have a good spell and then let them back into the game and they have their purple patch and we find it hard to get back and pull it together at the end."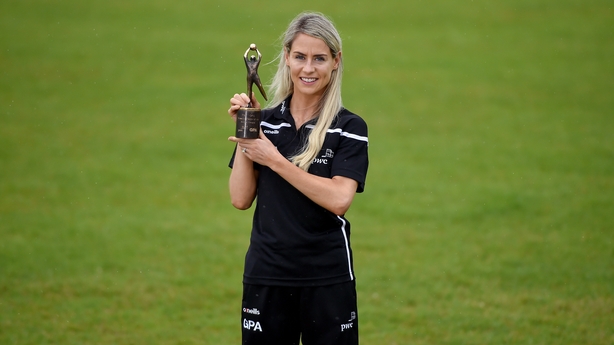 Finn was a constant thorn in the Dublin side, seven of her eight points came from frees, and was an influential figure at wing-forward.
Finn says that the move towards a more kicking focused game is an evolving process, but what they really require is a win over their rivals. With the Royals likely to find their feet at this level and a 12-point league win over Tipp fresh in the mind, it would be a major shock were Cork not to advance to the last eight.
The smart money is on another joust with Dublin at some stage, but before thoughts of a significant win are given serious consideration, some introspection is required.
Dublin have that never give up attitude and that's something we need to bring back again
Finn joined a Cork panel of players seasoned in lifting silverware, where the attitude never dipped. It's something she can clearly see in the current league and All-Ireland champions.
"I think it's a mentality. If we are to go far this year, we are going to have to look into it. Dublin have that never give up attitude and that's something we need to bring back again."
Despite the win, Dublin manager Bohan voiced his displeasure post final with the performance of referee Seamus Mulvihill who disallowed two goals and sent three players to the sin-bin.
Finn says the stop-start nature of the game is difficult for fans and players alike, hopeful that officials will allow for a greater flow to the game.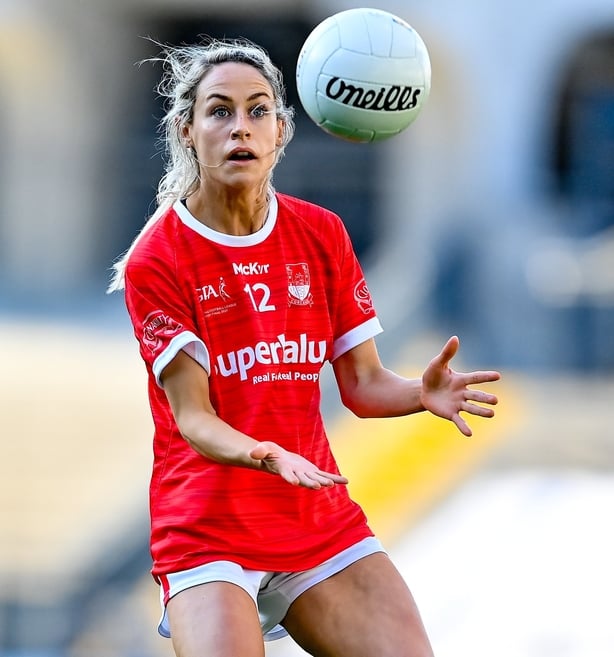 Another change to the game is the level of tactical awareness, a world away from when Finn first donned the red jersey.
"When I started playing with Cork first, there was no tactics. We just went out and played our game. I would love if kind of came back to that again.
"I think at times teams are being held up by tactics. I know you have to set up a certain way against certain teams, but I think as inter-county players, we are all well able to play."
One of the many enforced changes due to Covid-19 was the removal of the provincial championships. This year the league has run right into the championship, where the top two in the four groups advance to the last eight.
Unlikely he men, there is wiggle room for an off-day, something the ace forward welcomes.
"I'm really enjoying the format, you get two games before straight knockout. I think it is important to have the backdoor. After all the training we put in, to have one bad game and be knocked out puts on an awful lot of pressure."
Meanwhile Kilkenny's Katie Nolan scooped the camogie player of the month accolade after helping her team to league glory, with Clare talisman Tony Kelly and Kerry forward Sean O'Shea the respective hurling and football recipients.