There is plenty to be excited about in Mayo Ladies football circles as the 2021 season approaches and one of the county's longest serving players, Kathryn Sullivan, says she is determined to help her team reach the next level. 
A new manager in Michael Moyles, the return of some former players and the arrival of eager, fresh talent means Mayo turn towards the new season with vigour. 
While their 2020 championship ended at the group stages, 2019's All-Ireland semi-final appearance suggests there is a talented group of players in the county. Add in some experienced faces like Carnacon's Fiona McHale and some of her clubmates, and Sullivan (30) thinks the team can make significant progress. 
"When Michael came in, at the start the door was open to anyone if they wanted to play for Mayo, which was completely right," said Sullivan, who has been playing for Mayo since her debut in 2007. 
"There are players who have come back, some younger players, some more experienced players. The likes of Fiona McHale, it's unreal to have her back. Eight or nine players were added to the training squad and they are all happy out. 
"We are starting with a fresh slate. I'm sure there were nerves there at the very first Zoom call we had, just introducing the new management and seeing faces that we haven't seen in a while. Everyone is there for the same reason though, to be ready when we get back up and running.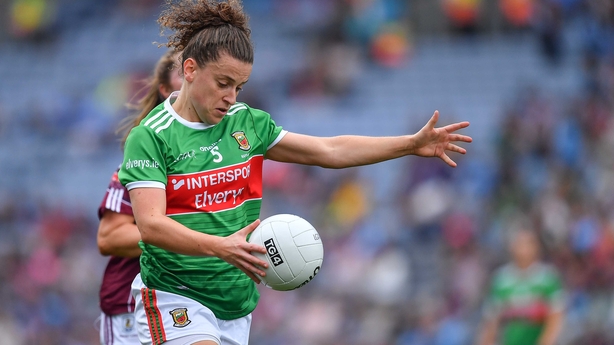 "We had three years along with Peter (Leahy) and they were brilliant. We came so close. There was that semi-final loss by a point in 2019 against Galway. That was very, very disappointing. 
"But this new, fresh approach might maybe add that tiny percentage that we have been looking for. Everyone has their own set of skills in the new management and already you can see that it's working wonders. Hopefully we can push on now and try and get that extra bit further this time," added Sullivan, who was speaking at the launch of the new Mayo jersey for 2021 will incorporate the Intersport Elverys brand for the 24th year. 
With the country in lockdown, gym instructor Sullivan could have ended up twiddling her thumbs, but working with The Movement, the gym operated by former Footballer of the Year Andy Moran in Castlebar, she has been kept busy. 
In recent weeks the Castlebar Mitchels player ran a series of online training sessions in association with the LGFA, which culminated in a ferocious battle for workout supremacy with Moran. She is delighted to have been able to keep working behind closed doors.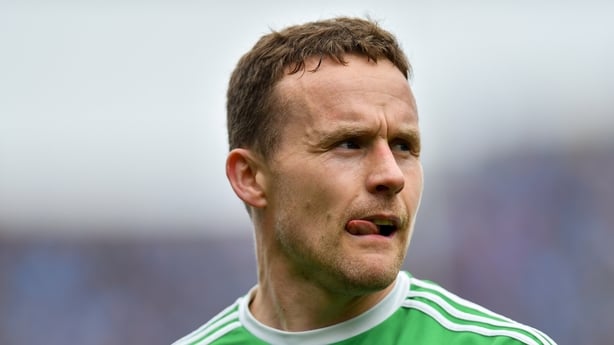 "I'm two years working at The Movement this April. Andy is unbelievable. He is like the most positive person in the world. The whole team here are the same. You bounce off that kind of energy. Even with these Ladies football videos he has had some great ideas. 
"Unfortunately, our members couldn't come into the classes, but we have a nice media set-up in Lough Lannagh in the leisure complex. We have two big screens and proper lighting so we can see all the members. 
"The class layout and routine is the same as it always has been for them. The class is still full even to this day, which is crazy. People have kept with us and that has kept us going too, which is great," said Sullivan. 
Moyles has assembled an impressive backroom team featuring Aidan McLoughlin, Tom Carney, Marita McDonald, Terry Kennedy, Conor Finn and Austin O'Malley. And with the continued support of sponsors Elverys - "they have been so good to us and so generous" - Sullivan says the transition has been a very smooth process. 
"Michael has been brilliant so far. I have dealt with Michael before when he was in as a coach in 2015. The team he has brought in now, everyone has a specific job and everything is delegated off to the right person. 
"He is so professional and so approachable too. We have all noticed that. If there is any issue or anything it is no problem to pick up the phone and give him a call. 
"He hasn't seen us in person at all, and that must be a hard part of it all as he gets to know all the players. At the minute it is going really well. It is exciting and we are looking forward to getting back whenever that may be. Hopefully it's sooner rather than later."