For those who play Gaelic games, there is still a lot of uncertainty regarding dates for the various leagues and championships.
It's no different for Kerry ladies football captain Aislinn Desmond, who joined RTÉ's Game On to discuss her eager wait to return to competitive action and the thick of life on an inter-county panel ahead of her 12th season.
"It's tough enough at the moment but thankfully we've got a good system in place with the Kerry senior ladies," she explained.
"Our strength and conditioning coach has got us all on our individual gym programmes and running programmes.
"It is hard to stay motivated when you don't know the exact [return] date but the management team are keeping a strict tab on us so there's no fear that we'll be slacking."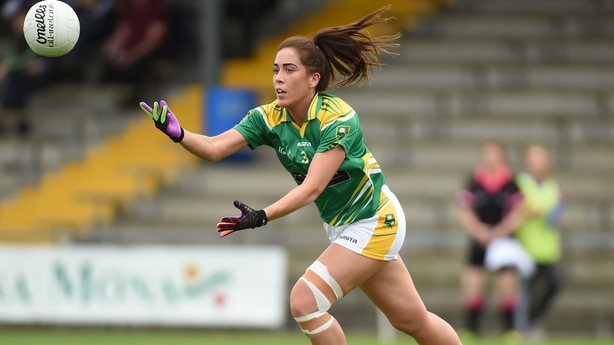 The current Level 5 restrictions put in place to deal with the Covid-19 pandemic have been extended until 5 April and Desmond is hopeful that a return to training can then follow if the measures are eased.
"Hopefully it'll be in the next six weeks that we are back collectively but the most important thing is to do our own individual training and we need to make sure that everyone's safe at the same time. That's most important."
Under the current restrictions, any new players on the panel for 2021 won't have had the chance to meet their team-mates and trying to bridge that gap is something Desmond has looked to address as captain.
"It would have been just over a phonecall, which was strange because normally there would be a natural chit-chat in the changing room," she said.
"But we've a great team environment inside and everyone is in it together and there's real unity within the panel.
"So you see the times that other girls are putting up and you know there is fierce competition for places and hunger within the panel as well."