By Paul O'Neill
Peter Clarke has hailed Cora Staunton's contribution to the Mayo ladies football team, but insists they are more than a one-player side.
Staunton is widely regarded as one of the best talents in the modern game and the forward is crucial to Mayo's push for All-Ireland glory again this year.
Manager Clarke said: "There is no doubt Cora is one of the best players ever in ladies football.
"When she is on form, she is devastating and very hard for opponents to try and handle. She can set up scores and take them herself and is so accurate from placed balls too."
The All-Star is set to line out against Kerry in a TG4 All-Ireland quarter-final this Saturday and she will be expected to add to her impressive tally of 4-13 from Mayo's two Championship outings this season.
But while manager Clarke knows Mayo are fortunate to be able to call on a player like Staunton, he is quick to highlight the input of her team-mates.
"If anyone ever suggests just how influential she can be, Cora will point out that she is only one player in the side and that others do their bit also.
"I agree with that because I think we have a fantastic group of players. Some of them, like Cora, are very experienced and others are still relatively new to the game at this level but all in all they are a great bunch."
"When she is on form, she is devastating and very hard for opponents to try and handle" - Peter Clarke
Staunton was to the fore as Mayo – beaten by Galway in this year's Connacht decider – got their Championship campaign back on track with a win over Westmeath in the final round of the All-Ireland qualifiers.
But while Mayo ended with 15 points to spare against Westmeath, former Dublin boss Clarke feels they will need to up their game for Kerry.
"The most important thing about the Westmeath game was that we won, but it was not our best display ever," he said.
"When we returned to training afterwards we agreed that an improvement would be required if we are to overcome Kerry.
"I have been greatly impressed by Kerry over the last three years or so as they have progressed steadily and are superbly strong right through their team.
"They know how to win big games and, of course, must be brimming with confidence after last month ending Cork's nine-year reign as Munster champions."
Clarke will be hoping he is not left with a feeling of déjà vu following the Kerry clash at Birr, after they came out on top against his Dubs side there at the same stage of the 2012 All-Ireland series.
That turned out to be his last game in charge of Dublin after he was not given the chance to stay on for a second year. Despite having to leave, Clarke has no regrets.
He said: "Certainly I enjoyed the season I had with Dublin and while I was prepared to remain with them, unfortunately for me at that time they opted for a change.
"I understand that is part of what the game is about and you have to accept such decisions. Since my time with Dublin ended I have moved on and it is not an issue for me."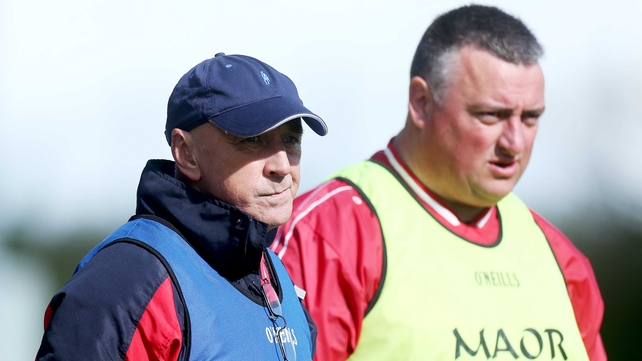 Clarke did not find himself off the inter-county scene for long after his departure from the Dublin hot seat as Mayo soon offered him the opportunity to take up a new challenge.
Remarkably his appointment marked an 11th change of the Mayo management team over the last eight years.
Despite the lack of continuity – and previous internal issues involving the county board and players – Clarke was more than happy to answer the Westerners' call.
He said: "I knew a lot about Mayo from their profile as one of the top counties after they had won four All-Ireland titles in five years around the turn of the millennium.
"I had come up against them with Dublin and in a stint as a Monaghan selector while I also knew some Mayo players from my involvement in colleges ladies football with DCU. So when the chance to become the manager arose I was delighted to accept it.
"It was a fresh challenge and I felt it would be an exciting one as we tried to mould a squad.
"Anything that might have happened with Mayo off the pitch in the past did not bother me as I was coming in with a clean slate, so to speak, and the response from the players has been terrific.
"They have shown excellent commitment and I think we are moving in the right direction."
Saturday:
TG4 All-Ireland Ladies Football Senior Championship quarter-finals:
Cork v Dublin (Birr, 2.15), Kerry v Mayo (Birr, 12.30).