By Paul O'Neill
Eimear Considine is convinced Clare can bounce back from the 36-point crushing they suffered at the hands of Kerry in the Munster Ladies Football Championship this month.
Clare are set to take on Kildare at Carrick-on-Shannon on Saturday in a first-round qualifier in the TG4 All-Ireland Championship.
It will be Clare's first outing in the Championship since the Banner County were beaten by Kerry on a scoreline of 8-25 to 1-10 in the group phase of the provincial competition.
But forward Considine is happy Clare can produce the right response against Kildare as they attempt to prolong their season.
She said: "You never like to lose a game - especially when the margin is so big.
"However, going into the Kerry game we knew it was going to be tough as we were understrength with players missing for different reasons and we were facing a formidable team that was still on a high after defeating Cork in their previous tie.
"The odds were stacked against us but it was still painful to take such a comprehensive beating. Once we got back to training, though, we did our best to try and put what happened to one side and focus on the All-Ireland qualifiers," she added.
"Given that we were up against Cork and Kerry in Munster, we did not have big expectations going into the campaign and we had more of an eye on the qualifiers and trying to get a run going in them.
"Over the last three years Clare have got to the All-Ireland quarter-finals twice and we are hopeful of pushing hard to progress that far again."
But for now Considine is not looking past the challenge of Kildare. And while the teams might be familiar with each other from having met in Division 2 of this year's National League, she feels Kildare's win on that occasion will not count for much in the rematch.
Considine added: "That game was back in February when conditions were much different and fitness levels were not as good as they are now.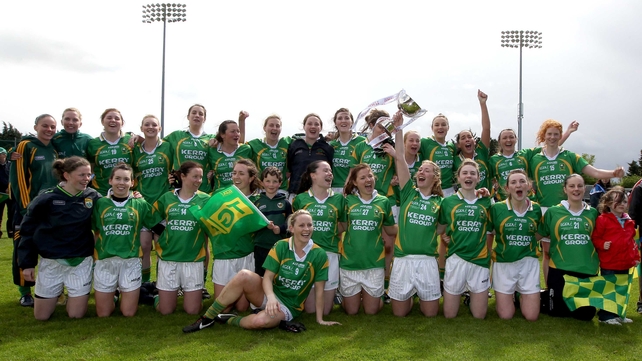 "We were behind Kildare in preparing for the League as our management set-up was late in being finalised and it showed.
"It took us a few games to get up to speed and the most important thing about the League was that we avoided relegation. Kildare had a better campaign but, like for us, no doubt the League is a distant memory for them.
"For sure they have some fine players and the chances are we will have to be at our best if we are to overcome them but we are ready to give it everything."
Clare began their Championship with a loss Cork, who went into the game reeling from a rare Munster defeat to Kerry.
Cork's victory took them into the Munster decider where they came up short once more against Kerry. That denied Cork a 10th title in a row but while Considine says their apparent slippage can give other counties heart, she expects them still to have a big say in the destiny of the All-Ireland this year.
"Cork have been dominant for the last eight years or so and it has been encouraging for the rest of the sides to see them struggle a bit," she admitted.
"It has been tough for teams going into games against them knowing that it was going to be so hard to get the better of them. Cork have been outstanding but the fact they have lost two of their three Championship games so far in 2013 shows they might not be as good as they were.
"Having said that, I do not think many sides would fancy meeting them from now on.
"Cork have not become a bad team overnight and I expect them to be there or thereabouts come the end of the All-Ireland Series."
Dual-player Considine is delighted to still have some inter-county action to look forward to this year after her hopes of progressing to the Liberty Insurance All-Ireland Camogie Championship quarter-finals with Clare were dashed by the defeat to Wexford in the final series of group games last week.
Considine concluded: "Going into the All-Ireland Camogie Championship with Clare we felt this could be the year that we made a noticeable impact.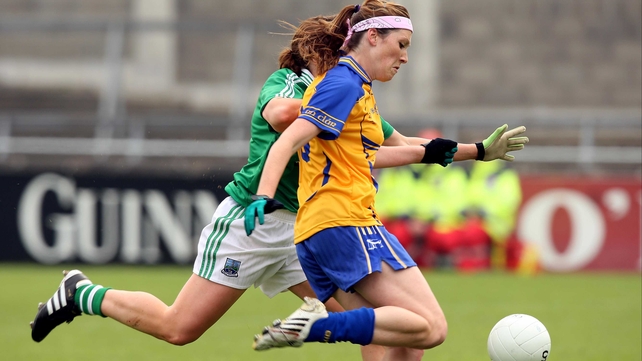 "We won our first game but did not get any points from the remaining three and it was a huge let-down. Personally, it is great to have something still to aim for with Clare in the shape of the All-Ireland Football qualifiers.
"Having to concentrate on the Kildare game means I have not had much time to feel disappointed over what happened in camogie."
Saturday:
TG4 All-Ireland Ladies Football Senior Championship qualifiers first round:
Clare v Kildare (Carrick-on-Shannon, 1.30), Donegal v Westmeath (Carrick-on-Shannon, 3.15).