Breaking with tradition and considering a manager from outside the county is an option the Cork county board should at least consider, says Christy O'Connor.
Kieran Kingston stepped away from the hotseat for the second time after Cork's championship ended at the hands of Galway at the quarter-final stage.
After roles as selector and coach, Kingston was appointed manager for 2016 and 2017 and won a Munster title in his second season.
He stepped aside later that year but returned in 2020 and led Cork to an All-Ireland final in 2021.
He departs with Cork still awaiting a first All-Ireland since 2005, and speaking on the RTÉ GAA podcast, O'Connor, who spent two years working under Kingston as a coach in the Cork set-up, says a break with tradition of appointing within should at least be considered.
The county board accepted applications for the football post last year from outside the county before plumping for Keith Ricken, and while there are some strong candidates and former players linked to the position already - former Cork goalkeeper Donal Óg Cusack was coy on his own designs on the job on The Sunday Game last night - the Clare man says an outside pair of eyes could have certain advantages even if it went against the traditionalist approach.
Cork is ripe for an outsider
"Ben O'Connor, Noel Furlong, Pat Mulcahy are great fellas," he said when asked about the men linked with the role within Cork hurling circles.
"Pat Ryan has had issues with his health, but is an incredible guy. He's so knowledgeable and has been really successful with the Under-20 and created a huge culture there.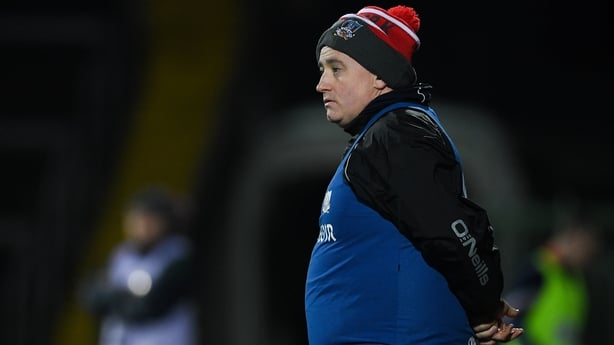 "I don't know if Pat wants the job. If he wants the job, to me, he's the only candidate.
"Would they (county board) go outside? I don't know. Is it time now to say, it's another year without an All-Ireland, if Pat Ryan doesn't want the job, do they go for a guy who has done it before?
"Liam Sheedy and Micheál Donoghue are guys with a proven track record. They could come in with a clean slate
"To me, Cork is ripe for an outsider. It does give you a strength as a coach sometimes. You don't know any of these players, there's no agenda.
"If Sheedy or Donoghue were to come in, look at the status they have. Guys that have done it. It is worth considering."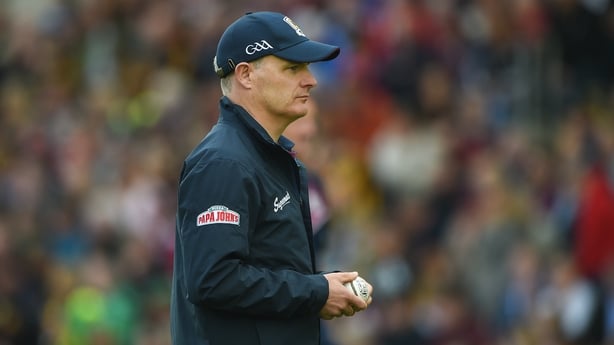 O'Connor spent four years working as Galway goalkeeping coach under Donoghue and when first approached by Kieran Kingston to join the Cork set-up, he had to turn the offer down as he had given his word to Donal Moloney he would be part of his backroom team with Clare.
When Moloney withdrew from the race to be appointed as Banner manager, O'Connor met with Kingston and was immediately impressed by his plans for the future, with the Doora Barefield man a forwards coach for the 2020 and 2021 seasons.
"It's a massive job. It's only when you go down there you realise the scale of the county and the talent they have.
"They have underachieved big time."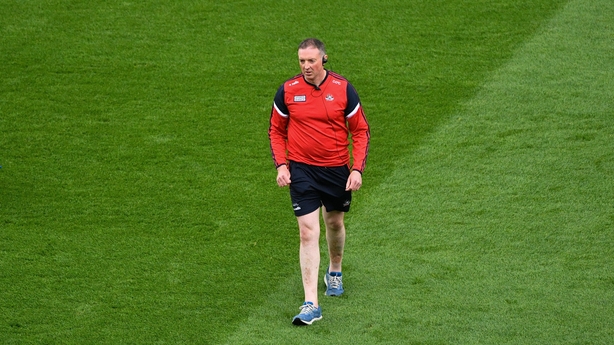 Kingston outlined to O'Connor he was putting 50 hours a week into the Cork job, illustrating the stark demands placed on the men in the managerial hotseats.
"I don't think people realise what goes into it.
"Some people might not agree with what he has done, how he has gone about it or some of the players he has picked, but it's so easy to forget how much people put into and how much of a toll it takes on their lives."
We need your consent to load this rte-player contentWe use rte-player to manage extra content that can set cookies on your device and collect data about your activity. Please review their details and accept them to load the content.Manage Preferences
Listen to the RTÉ GAA Podcast at Apple Podcasts, Soundcloud, Spotify, or wherever you get your podcasts.