In a month's time, this year's Allianz Hurling League campaign will be a distant memory, and all the focus and gossip will be about the championship.
In saying that, while the league will mean diddily squat to most, it's also fair to say that we have most definitely gleaned nuggets of information about the majority of teams.
To go and start suggesting All-Ireland winners at this early stage would be a shot in the dark, but you could still narrow it down to just three or four counties. Some teams have put their hands up, but more have put their hands down.
From a Dublin point of view, I have been rather disappointed. I thought of all teams the opening weekend they were the one team that looked the sloppiest. Of course you would allow for that, but things don't seem to have improved that much.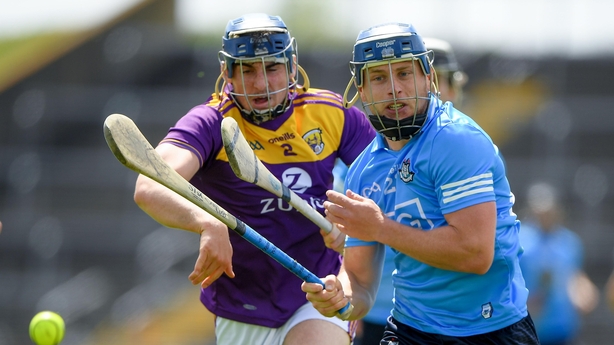 Losing at home to Kilkenny and Clare, beating Laois before losing to Wexford, the only way to describe their league campaign is underwhelming. I haven't seen enough from them in the recent three years to suggest they can threaten this year's championship.
That brings me on to Antrim. I'll tell you something for nothing, if ever a team is eyeing up a scalp in this year's championship, these are the boys. You can be sure Darren Gleeson will have them wound up for their championship match with the Dubs.
They will be coming in on a high, while Mattie Kenny's side will be wondering where they are really at. The Saffrons have been superb in this year's league. People wondered maybe was their win over Clare a fluke, but far from it. Their performances have been consistent throughout the league.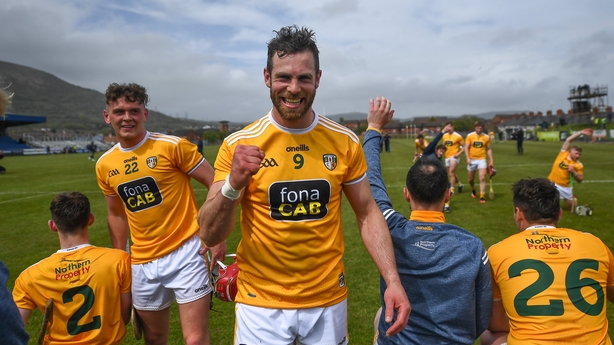 They have some really good players, play a lovely brand of hurling and I think this game will be watched closely by many people. I expect them to improve greatly on last year, and if they could take a scalp of one of the bigger teams, I think they will be happy with that.
Nobody can ever write off Kilkenny, though their last game against Clare gave me reason for concern. The game was there for the winning, they had chances, they had overlaps, but the quality let them down. Clare subs made a massive difference when they came on, while the opposite was the case from the Kilkenny replacements.
It really seems to be their first year playing a different style of hurling. Building the ball and finding the man rather than driving it long. I wonder when the tempo increases and the quality of opposition get better, will they have enough work done on that style of play?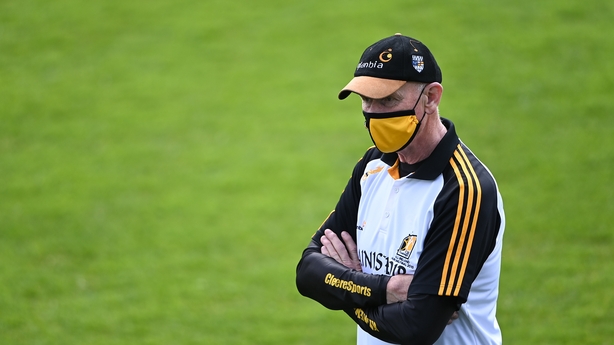 It doesn't work overnight. If they can get that singing right though, and can escape serious injuries, they will still be a force to be reckoned with.
When I see Wexford, I think they are a serious team. But deep down, my reasoning is based on the 2019 season. It's like watching a horse for two years since his last big win, you know he has the ability, you know he can do it, but are wondering why he hasn't.
Last year, they were very disappointing, to say the least, and they haven't exactly been flying this year either. On top of that, they will be without their manager on the sideline for their Leinster SHC quarter-final against Laois.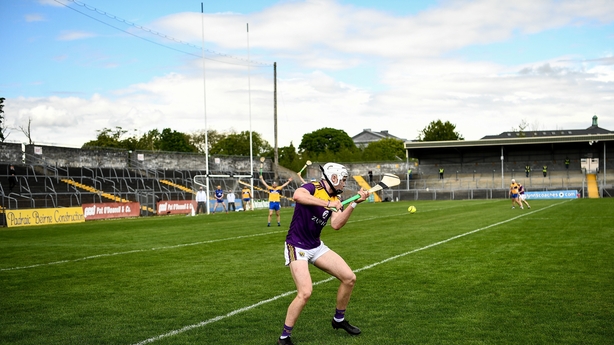 They will need to continue their positive championship record against Kilkenny of late in a semi-final to be taken seriously, otherwise the year could prove to be a damp squib.
To finish off Leinster, I saved the best until last. I look at Galway and I ask myself, what weaknesses do they have?
I came up with a very simple answer. None! Their power, their pace, their physique, and most importantly, their skill, is arguably the best in the country.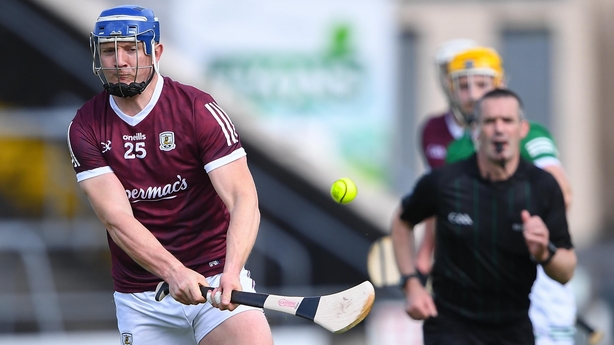 When Shane O'Neill's men find their groove, they are a serious outfit. And as they showed against Cork last weekend, they can go from six points down, to six points up in a flash. The Tribesmen should have won last year's Leinster championship, and if they get back to a final this year, which I suspect they will, I don't think they will leave it behind them.
For the first three weeks after the season started, Cork were fancied by many. A deadly first day out against Waterford, before destroying Westmeath, they looked to be a different Cork. Now, since the return after the break, many people are asking questions again.
When they came up against the top two teams in the country, they didn't have the answers. Limerick floored them on their launch pad, their own puck-out. Galway enjoyed a 12-point turn around against the Rebels.
Have Cork the players to go long? Only time will tell
This group of players face a massive game against Limerick in an opening semi-final, and while at times they looked good from open play, their puck-out is a big concern. If they keep going short, will Limerick turn them over time and time again, and have they the players to go long? Only time will tell.
Likewise for Waterford, this is a massive year. While they have no silverware to show for their 2020 exploits, the Déise showed huge progress. Can they build on that now?
Fine, they beat Limerick, who played most of the game with 14 men. I'd take or leave that, but their win last weekend against Tipperary has them seemingly peaking at the right time.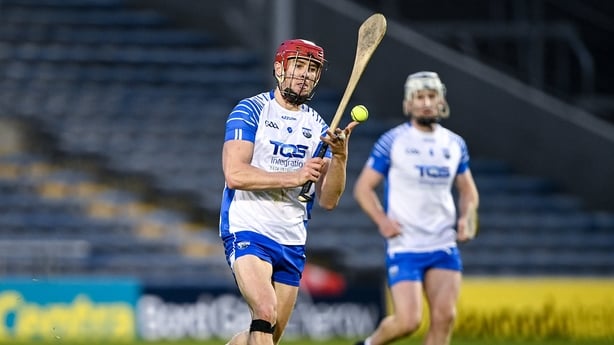 The one problem they face though is injuries. Tadhg De Burca is obviously gone, and they have to sweat on Austin Glesson and Conor Prunty. If they have a full selection,
I don't see any reason why they can't build on last year, but minus the aforementioned trio, it could be a different story.
Tipperary are a tricky one for me. They have the ability to challenge for Liam MacCarthy, but if Liam Sheedy starts with his best 15 hurlers, has he got the required finishers?
I am not sure about the strength of their panel. There has not been evidence of too many newcomers putting their hand up. If a couple of the tried and trusted don't perform on any given day, who is there to step in and take their place?
Players will tell you they are only concentrating on playing, on training, and they are, but don't be fooled, they can't escape the outside noise
After Clare's opening defeat to Antrim, it seemed like all the shenanigans that have been going on within their own county had taken their toll.
Players will tell you they are only concentrating on playing, on training, and they are, but don't be fooled, they can't escape the outside noise.
Negativity within a camp, or a county, is poisonous.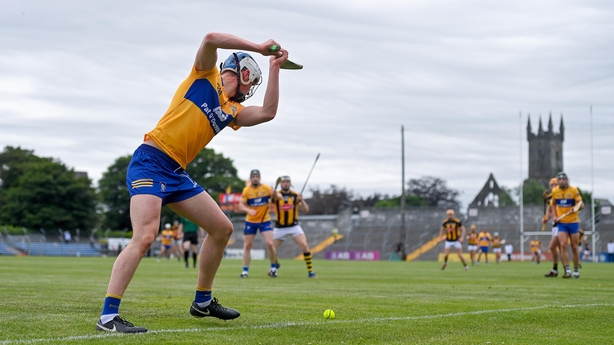 You need absolutely everybody - players, management and county board - all on the same wavelength, and in Clare, that is not the case. So, to be fair to the players, they are making it look like all is rosy.
They were really good against Kilkenny last weekend, had a great win in Parnell Park and let's face it, should have beaten Wexford.
The Banner find themselves in a really good place for next weekend's opener against Waterford, and if the players and management can keep the blinkers on, you can be damn sure they will fancy their chances.
And similar to Leinster, I've kept the best until last. People will accuse me of bias, but I can only call it as I see it. Losing to Galway, believe it or not, was a positive as far as I'm concerned.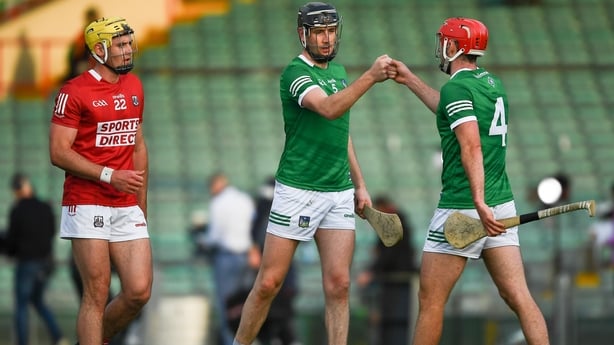 The unbeaten talk put to bed, it will fine tune the players and bring a new focus going forward. They were incredible against Cork. It was the Limerick we have been accustomed to over the last three years.
The energy, the spark and the crispness was back.
Between suspensions and injuries, they haven't had their full team playing together yet this season.
I think that will be a different ball game in three weeks' time when they face the Rebels again, but if the champions can reach the same heights as last year, they remain the team to beat.
We need your consent to load this YouTube contentWe use YouTube to manage extra content that can set cookies on your device and collect data about your activity. Please review their details and accept them to load the content.Manage Preferences