Story originally published in December 2020
As Joe Canning's fourth and final successful sideline cut sailed over the Limerick crossbar in last month's All-Ireland semi-final, two men watched on with particular interest.
The Galway man's majestic display moved him on to 28 points from sidelines cuts in championship action, streets ahead of his nearest challengers.
"He's a joy to watch," says Mick Moroney, a star on the Clare team of the 70s, who himself is joint-second on the list with eight.
"An unbelievable display," adds Wexford legend Martin Storey.
Prior to last month's semi-final, the two men shared the record of most successful cuts in a championship outing along with Antrim's Mick O'Connell, who landed his trio of lineballs in the 1981 quarter-final against Galway.
Moroney picked off his three in 1977 Munster outing against Tipperary, while All-Ireland holders Kilkenny were on the receiving end of Storey's accuracy in 1993, coincidentally, both games ending in draws.
It was however a very different landscape for one of hurling's most special crafts.
Moroney's Clare career spanned the 70s, a time when the Banner men claimed league titles and All Stars, but precious little silverware in the summer months. It was of course their misfortune that they came up against the all-conquering three-in-a-row Cork team
"They were a great side. We just weren't able to beat them," says Moroney, who less than a fortnight ago was joined by Waterford's Austin Gleeson in second position in the sideline cut roll of honour.
In 1977 Clare ended a 31-year wait for a second league title (three successive finals with Kilkenny would end 2-1 in the Banner's favour) and entered the Munster championship in buoyant form. The presence of a sideline scoring weapon further boosted confidence.
"I was always confident of anything within 60 yards," he says, even though role models were non-existent and practice was infrequent.
"I'd never drive them wide. I watch some lads today and they can hit them, but they can't direct them."
The technique never changed, and it didn't matter what side of the pitch he was on; he'd line up the far post "and bow it back in".
The sharp-shooter from Clonlara, drove the Cats to their downfall, while the flick of the wrist Moroney, was the king of the lineball
At a time when shooting from a sideline ball was the exception rather than the rule, Moroney's class has endured to this day.
"Wherever I go, people say, 'you are the lineball man'".
Such was his prowess, a poem was published in the Clare Champion, with a nod given to the exploits of free-taker Colin Honan, father of future All-Ireland winner Darach, and Moroney.
"The sharp-shooter from Clonlara, drove the Cats to their downfall, while the flick of the wrist Moroney, was the king of the lineball," read one line.
In the first round of the 1977 Munster championship, he etched his way into the record books, knocking over three cuts, all from acute angles according to the Irish Independent. The first of the day was into the wind and around 50 yards out, yet sailed over the top of the post.
"I knew as soon as struck it, it was over."
His final effort in the 59th minute levelled the game, and there wouldn't be another score before referee, and Cork County Board secretary, Frank Murphy blew the full-time whistle.
The next day out, he only got one shot at the posts, rifling over from 55 yards out.
"There were days you might not get two sidelines in a match."
Cork put paid to Munster aspirations, but Moroney remarkably hit sideline cuts in all four championship outings that year on his way to winning an All Star.
The knockout format meant championship fare was done and dusted by Munster final day from a Clare perspective, and that was in the better years. Moroney played 17 championship games in that time, making his eight cuts all the more impressive.
By contrast, Cork's Mark Coleman, joint-fourth on the championship sideline cut scoring stakes with six, managed to reach that figure against Waterford in October at the start of his fourth campaign with the Rebels.

A lighter ball has contributed to improved scoring rates from sideline balls, but Moroney feels one simple rule change has had an enormous impact.
"In our day, the linesman just dropped the ball down. Players now can place them, and that's a big advantage. You can turn the leather of the ball away from you."
---
Martin Storey cites the prevailing attitude at the time, rather than an inferior skill level or less practice, as a major reason why players in his era did not see sideline cuts as genuine scoring opportunities.
"Now it is classified as a shot at goal," he says. "Management take a different view of it. In our day, you got the arse ate out of you if you hit it wide."
Storey's hat-trick of scores came on a frantic afternoon against Kilkenny, his lineball opening the scoring at Croke Park, though he can't help wondering what might of been.
"I was delighted with the scores, but I put two more within six inches.
"They stick out more than the three that I scored because if I had scored either of them we would have won."
There was somewhat of an understated feel to his achievement. The Irish Press - "lineball brilliance" - and Independent give just a passing mention, an attitude was prevalent among fellow players and management.
"No-one said a word about them after the game," he recalls.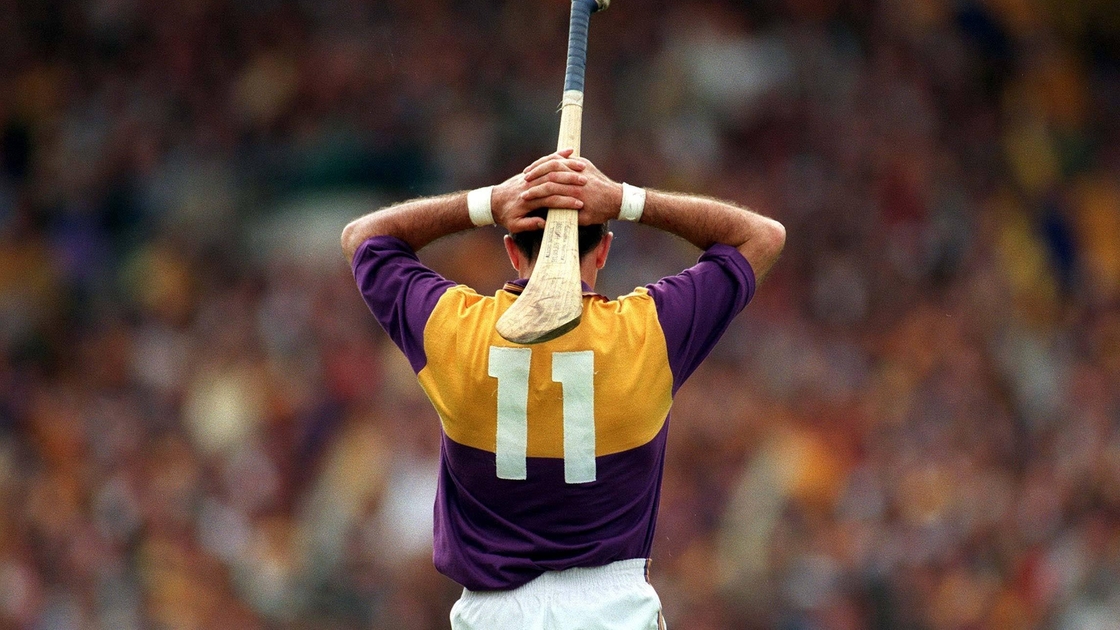 The Cats would ease to victory in the replay before cutting Galway down in that year's All-Ireland final. Wexford's breakthrough would have to wait three more years.

Remarkably, that historical haul against the Cats was the only occasion he split the posts from sideline cuts for the Yellowbellies, despite regularly doing so at club level for Oulart-the-Ballagh.
Some of that can be put down to Wexford managers, including Liam Griffin, not wanting to leave a gap in the centre-forward position. It was also down to the presence of Adrian Fenlon, who only has the aforementioned Canning, Moroney and Gleeson ahead of him in the lineball pecking order.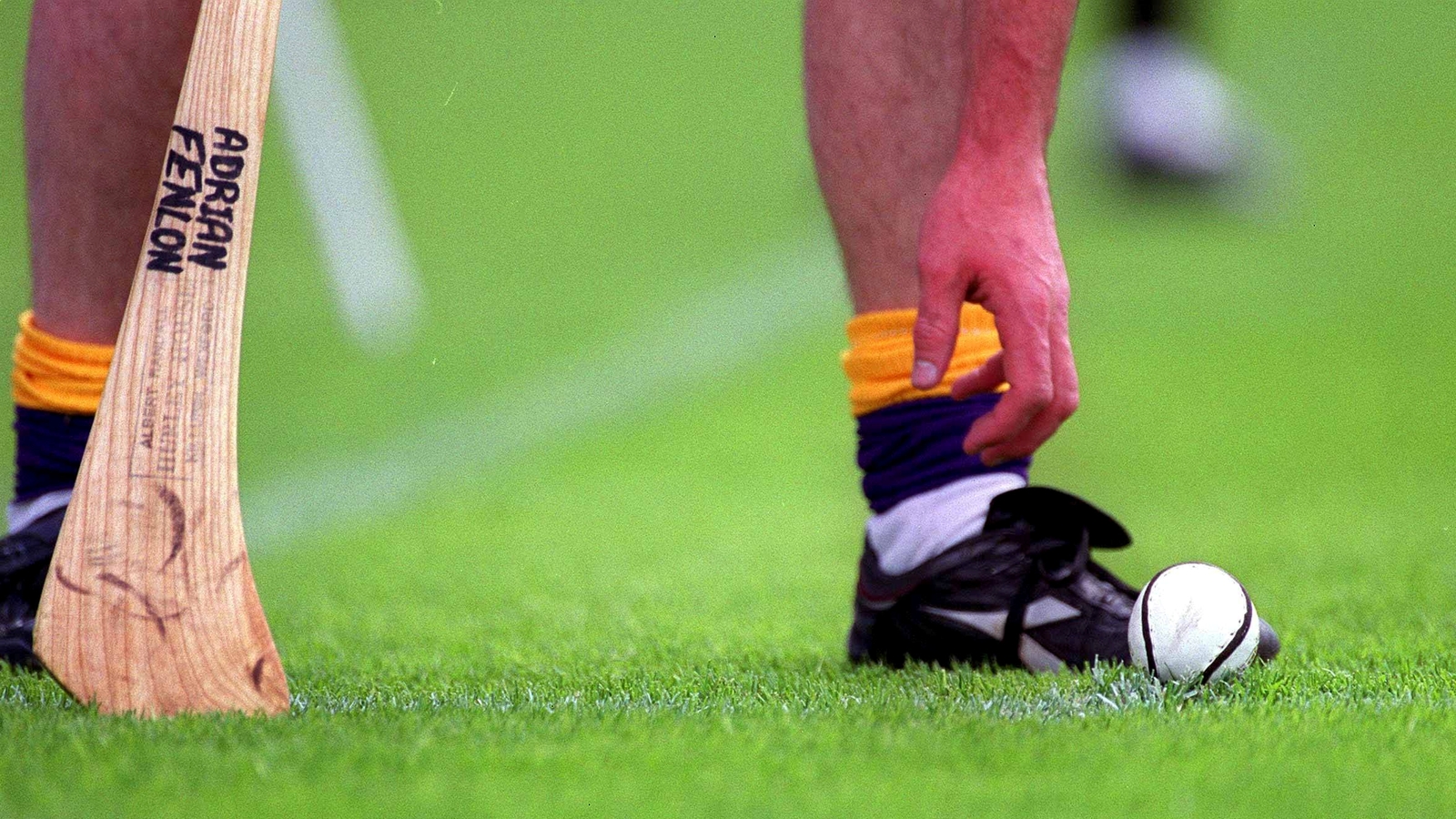 In a decade's service for his county, Fenlon scored sideline balls, including a double in the 2003 All-Ireland semi-final against Cork, the first of which was inside the 13m line.
Among the current crop of players, Mark Coleman has been racing up the scoring charts since his inter-county debut in 2017, though it's a skill he only really began to develop late in his teens when he landed his first score in an underage game.
Since then, it has been more about "topping up" rather than exhaustive training.
"I'd never go down to the pitch to practice my sidelines. There might be a competition before training. If there is no-one else hitting them, I might just hit two or three myself.
"It's a feel. It's all about being comfortable. You know when you are not hitting them well you feel a little awkward, not as smooth as you normally would.
"It's a matter of getting back to training and practicing more to find that rhythm."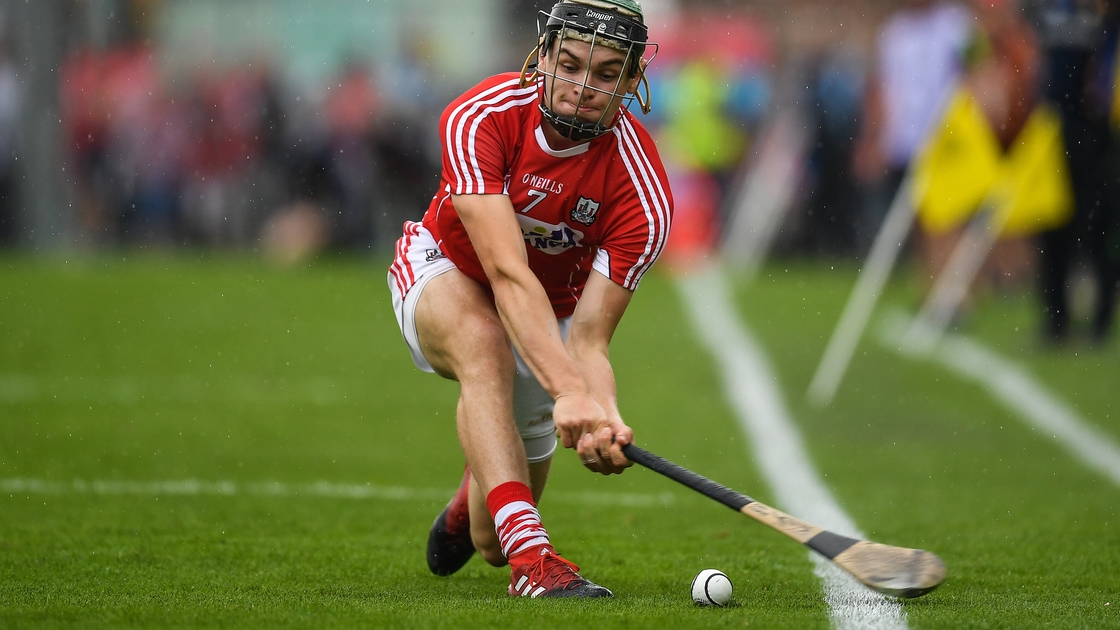 Coleman was part of the UCC side this year that put together back-to-back Fitzgibbon titles. The final was a one-point victory over Carlow IT, but the semi-final was even more dramatic, with the Blarney man winning the game at the death.
There's no disputing that Canning has raised standards and expectations. Explaining his technique to GAA.ie, the Portumna maestro emphasised that when standing over the ball, connection trumps accuracy.
"I think the most important thing is to get down low and get in under the ball and concentrate on hitting between the ball and the grass. Don't worry about where the ball is actually going to go.
"A lot of guys concentrate on where the ball is going to go and they don't concentrate on making the proper connection with the sliotar. That's where a lot fall down."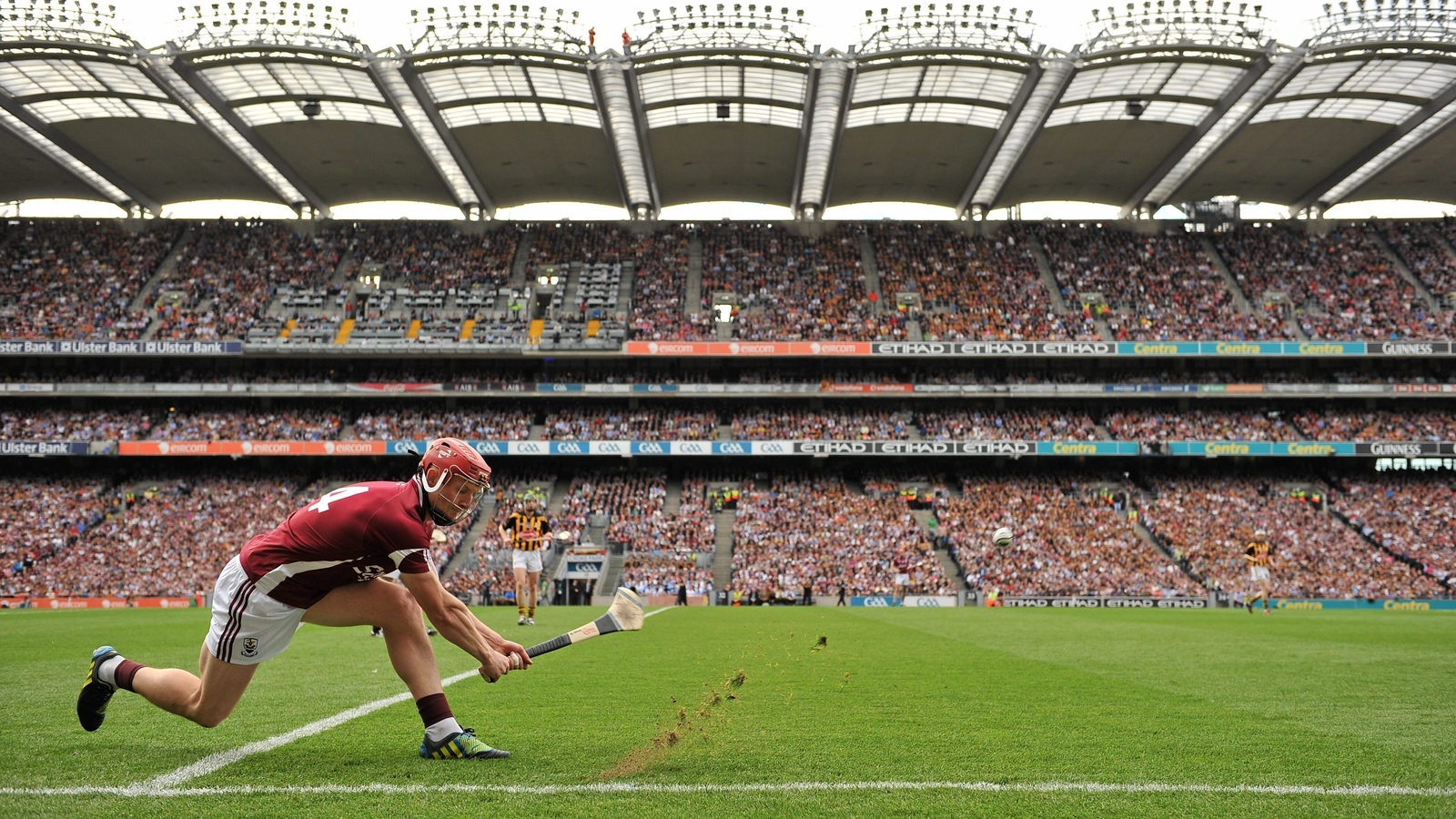 Canning's performance against Limerick was "crazy" according to Coleman and had journalists theoretically scrambling through the record books to confirm the record.
The truth however is more of a dive through previous work referenced to Leo McGough, the hurling historian who has turned an interest in match details into a comprehensive body of work spanning 50 years.
McGough is the man behind Flagship Hurlers, and owing to his Clare heritage and Carlow residency, began jotting down bits and pieces from matches involving those two counties from the 1970s onwards.
Twenty years ago he began to cast the net wider, trawling through old match reports – the local were generally more detailed than national – as well as swotting up at the national library to bring together a more thorough collection of data.
For all his painstaking research, it's far from an exact science. The starting point is around the 1930s given the scant reports before then, but players have been added and also taken away from different lists over the years. Information on sideline cuts is no different.
For the 1947 All-Ireland final, there appears to be agreement among the hacks that Christy Ring was on the scoresheet, though only the Examiner has it from a lineball.
Jimmy Walsh is credited with a sideline point in the 1940 All-Ireland final, but there are question marks over whether there was a flick before the ball went over the bar.
"I was watching the 1976 All-Ireland recently and I saw Cork's Tom Cashman send over a lineball," McGough says. "In the match reports I had read however, there was no mention of it, it was simply that he had scored a point."
There have been talks with the GAA in the past over acquiring his body of work, but nothing formal ever materialised. All the while, the mountain of work gathers in size annually in his Carlow home.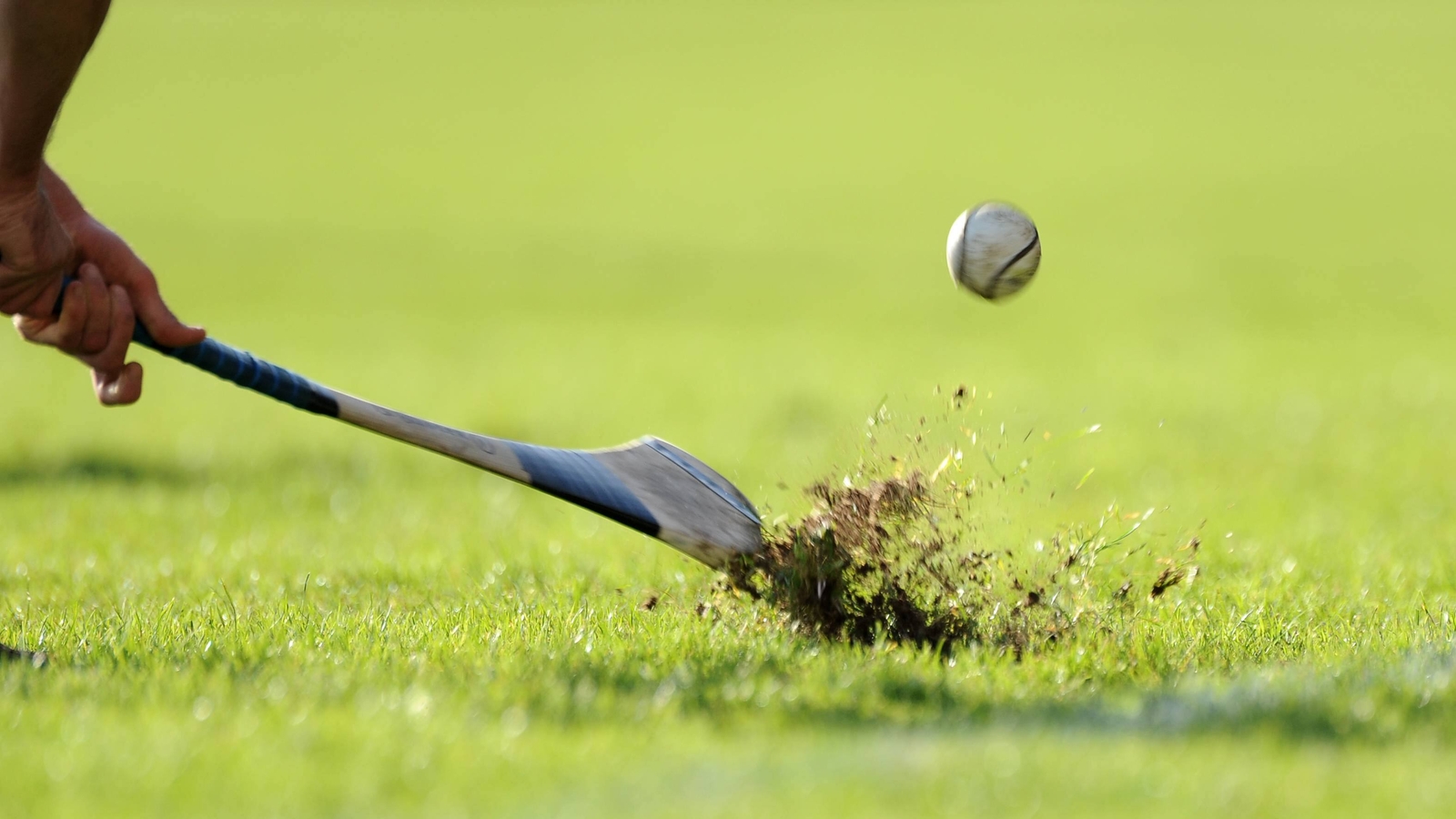 The Galway v Limerick semi-final had McGough delving back into his hurling folders. When substitute Fintan Burke came on and landed a sideline after Canning went off injured, he leafed through his notes to see if such an occurrence had happened before, two players from the same team scoring on the same day.
Turns out it is the second time Canning has been involved in the 'double' feat, having done so with Ger Farragher in 2010 against Offaly in Croke Park.
Three years previous, Diarmuid McMahon and Niall Gilligan notched for Clare in Casement Park in a qualifier against Antrim.
"Wexford managed it too in the 1965 Leinster final through Phil Wilson and Dick Shannon, but I haven't fully gone back over the records."
McGough has a treasure trove of information, from the fact that Christy Ring scored just two championship lineballs - "I'm going through league matches at the moment to see how many more he might have" - to his assertion that three father-and-son combinations have managed the score championship lineballs at inter-county level; Matt and Tony Nugent (Clare), Joe and Shane Dooley (Offaly) and Laois' Billy Bohane senior and junior.
And sideline cuts only make up a fraction of hurling intelligence gathered.
The debate over whether sideline balls should be worth two points tends to resurface whenever the shots are successful. Camogie has embraced it and while the GAA trialled it during the 2005 league, it was quickly abandoned.
Coleman, wearing his defender's hat, wouldn't like to see the skill weighted to two points.
"I don't think there is any need for it. If it was extremely rare, then fair enough. At the moment you are seeing how difficult it is to score goals, but it's more common now for lads to score from sidelines.
"As a back, you are told to defend a player out towards the sideline. You could potentially give away two points out by the sideline and yet three if you let him inside you. It would make life very difficult for defenders; you can't push them to the sideline, you can't let them inside you."
Moroney says watching the master Canning at work is one of the great joys of the game, something he first witnessed back in 2009.
A gripping U-21 All-Ireland semi-final in Thurles developed into something of duel between the respective talismen. Of the 8-38 scored on the day, Canning and Darach Honan accounted for 6-11. The Galway full-forward scored a sensational 4-07, but it was the Banner that prevailed in extra-time.
It was one score in particular, in the first half of extra-time, that stood out for the onlooking Moroney. While the enthralled crowd gasped for ventilation, Canning strode over to the near touchline and placed the ball on a tuft of Semple grass, just inside the Clare half.
"Jesus, it was 60 metres out. There were a few Galway lads beside me, and I said 'not a hope will he get the distance'. He fired it straight between the posts so he did, no bother to him."
It was no bother a year later either as he battled through a groin injury to hit three sidelines in another semi-final defeat, this time at the hands of Kilkenny.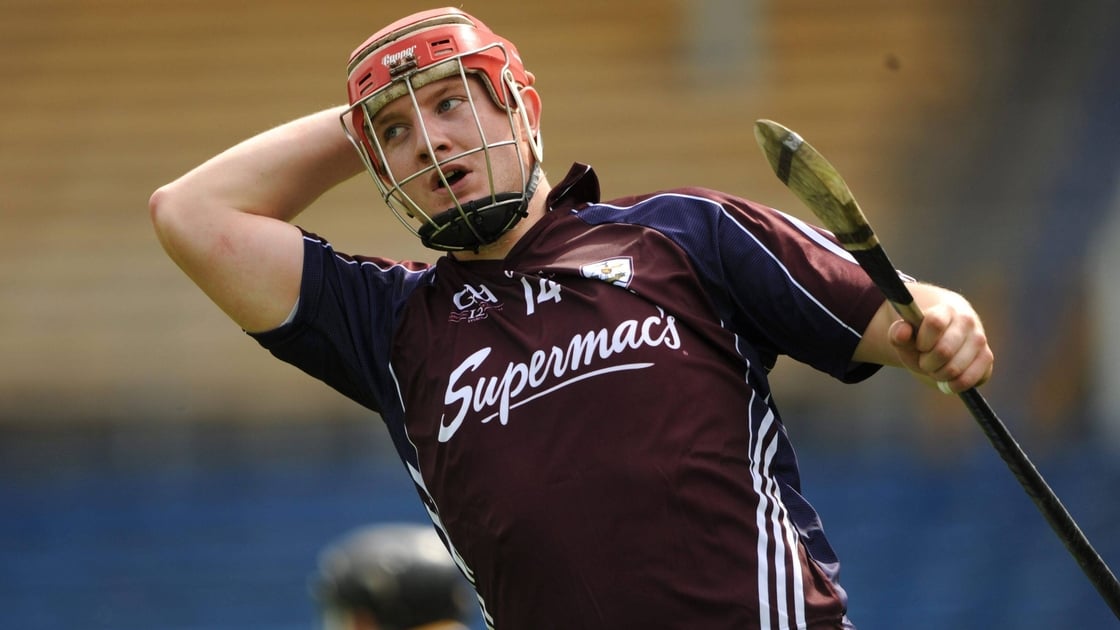 Canning could be 80 yards out and you're thinking, 'I wonder is he going to score?
Canning has demonstrated time and time again an ability to find the range when the pressure is at its greatest.
Four in Fitzgibbon Cup finals, eight in All-Ireland semi-finals and two in All-Ireland finals are testament to that, but the time of year or importance of game seem to matter little.
The sense of anticipation around lineballs has ratcheted up given the scoring exploits. Last year Limerick were denied a chance at the death to level against Kilkenny when Darragh O'Donovan's sideline took a deflection wide.
In their semi-final this year, there was the unusual sight of Treaty manager John Kiely desperately trying to get referee James Owens to blow the whistle for half-time after the sliotar trickled over the sideline for a Galway lineball after the indicated four additional minutes had elapsed.
His fears were realised when Canning sent the ball into the evening sky and between the posts.
"It adds to the game," says Storey. "At one time, you'd always be thinking, 'Jesus Christ, how many will I hit wide? Canning could be 80 yards out and you're thinking, 'I wonder is he going to score? The same with Ronan Maher of Tipperary.
"One time, that just wouldn't be on the radar."