It's three years since Kilkenny last contested an All-Ireland hurling final. That's the longest period that a side managed by Brian Cody has been absent from the big day.
Throw in the fact that the Cats last lifted Liam MacCarthy in 2015 and not surprisingly the word 'famine' would be foremost in one's thoughts when accounting for that gap.
Cody's Kilkenny and All-Ireland final day have been so much part of the Irish sporting psyche for two decades now. And while observers might add that hurling is the only sport they play in the county, credit must still go to the manager for keeping the Black and Amber right at the very top.
Along the road, great battles with Cork, Tipperary and Limerick have embellished our summer, with the Cats having the final say more often than not.
And now, somewhat against the head, Cody is on the cusp of guiding his native land to a 12th All-Ireland title. It's not as if we ever doubted the James Stephens clubman, but most felt that Limerick, Galway and Tipperary were ahead of them in this year's pecking order.
A meeting with the latter and another tussle with Liam Sheedy will no doubt rekindle battles from a decade ago.
Is the latest batch of Kilkenny Cats the best Cody has managed? Perhaps not.
There was a time when they would blitz teams - the type of demolition we saw Dublin footballers undertake when casting Mayo aside last weekend.
In this year's Leinster final, the Black and Amber showed a lack of cuteness in trying to wrestle the game back from Wexford after Lee Chin converted from the penalty spot.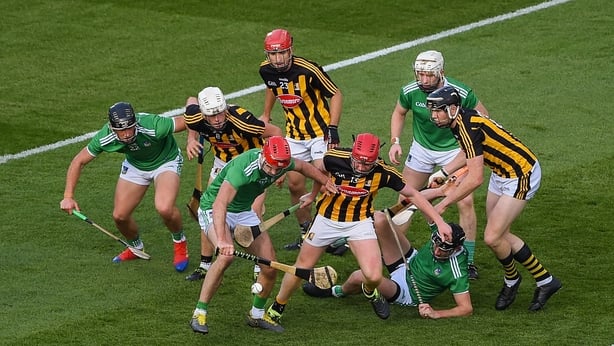 A strong second-half performance saw them turn the tables on Cork subsequently and then in the semi-final it was their intent right from the off that laid the foundations for the one-point win over Limerick.
That was more like it from the Cats
Afterwards, Cody spoke about being able to "grind it out and keep it going" in reference to those final few minutes as his side repelled the Treaty surge.
"Look, it's either in a fellah or it's not," he added to the waiting media to sum up the perennial intensity we now associate with Kilkenny.
With injuries cleared up and a nice mix of youth and experience in their ranks, Kilkenny it would appear are well placed heading into this year's decider. Nine of the side that contested the 2016 final against Tipperary were on the field of play against Limerick.
Names like Huw Lawlor, Paddy Deegan, Conor Browne, Richie Leahy, John Donnelly, Adrian Mullen and many more among the substitutes.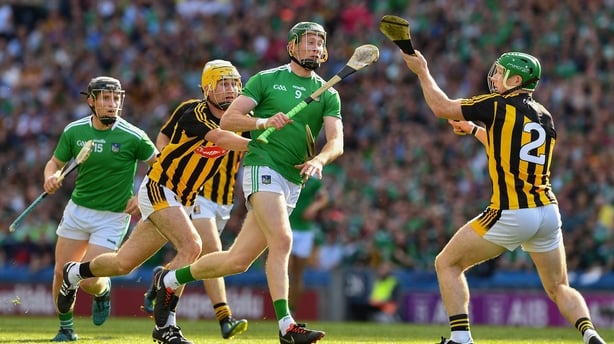 On that dynamic in the dressing room, Kilkenny defender Paul Murphy told RTÉ GAA correspondent Brian Carthy: "With the round-robin in the hurling now, you have to have a huge panel; players will get knocks, others will have to step in.
"In many ways it can look that the team is changing. there is still a core of the team that has been there over the years.
"It's great to have that balance - to have that new blood and energy.
"There's a brilliant dynamic. It's great to see this raw energy of a fella coming in training having to mark TJ Reid or Cillian Buckley or Padraig Walsh. He saying 'I'm here on merit and I'm going to grab a jersey'.
"That's great for the older lads in that they can see there are lads coming through that are hungry and as a follow on are willing to go out on the field of play and do what has to be done.
"Younger lads have a great attitude; their feet are on the ground and they are enjoying what they are doing."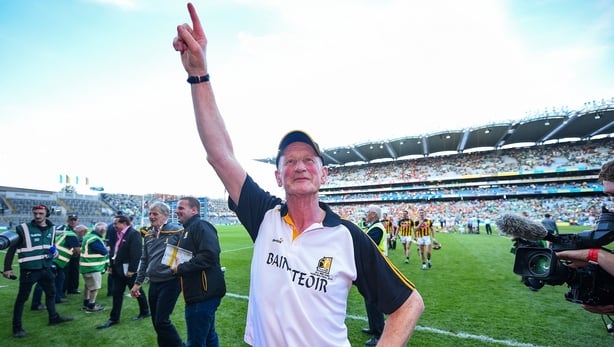 When asked about his manager, the four-time All Star said that "Brian is Brian, he has his way of managing and it's obviously very effective".
Crucially, he added: "He may have changed in small ways. The hunger and the determination is still there. The fight is there as much as ever."
There is no doubt that Cody and his troops will take the fight to Tipp on Sunday. Nine years may have passed, but it was a Liam Sheedy side that stopped the 'Drive for Five'.
A small incentive in the grand scheme of things that may ultimately decide where Liam MacCarthy will reside over the winter months.
Follow the All-Ireland hurling final between Kilkenny and Tipperary (Sunday 3.30pm) via our live blogs on RTÉ.ie and the News Now app, watch live on RTÉ2 or listen to radio commentary on RTÉ Radio 1 and RTÉ Raidió na Gaeltachta.