Sunday 14 July
Cork v Kilkenny, Croke Park, 2pm
Tipperary v Laois, Croke Park, 4pm
ONLINE
Live blog on RTÉ.ie and the RTÉ News Now App from 1.30pm.
RADIO
Live commentary on RTÉ Radio's Sunday Sport and Raidió na Gaeltachta

TV
Live coverage of both hurling quarter-finals on The Sunday Game RTÉ 2 from 1.30pm. Highlights of both games on The Sunday Game on RTÉ2 and the RTÉ Player from 9.30pm.
WEATHER
Today will be warm and dry with sunny spells. Highest temperatures of 20 to 25 degrees and mainly easterly breezes. For more go to met.ie.
Cork and Kilkenny hoping to shrug off inconsistency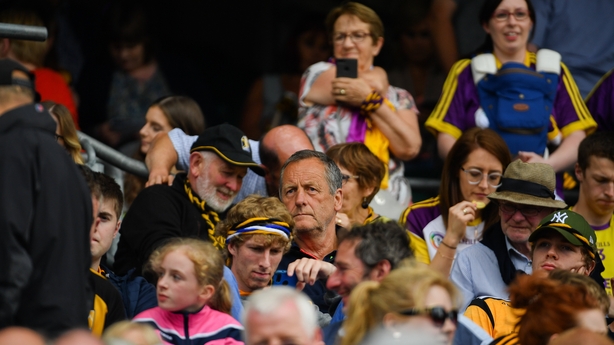 I'm sure we all have mid-noughties nostalgia fatigue at this point in the build-up so I'll keep mention of the Stepford Wives and the frosty All-Star trips and the score-settling autobiographies to a minimum.
Neither team has been pulling up trees in 2019 though Cork's form is perhaps a bit more mixed - that being a positive in this case.
Kilkenny haven't managed a win from any of their last three championship games but are still standing, the mutually satisfying draw in Wexford Park at least guaranteeing them a quarter-final spot.
Their reliance on TJ Reid to carry the scoring load is now a cliche to rival Galway's reliance on Joe Canning in a former era.
At least some of Reid's clubmates are arriving to help. Adrian Mullen starred in the All-Ireland club final and, after making zero impact against Galway, performed impressively in both Wexford games, nailing 1-03 in the round robin. Thank God for Ballyhale.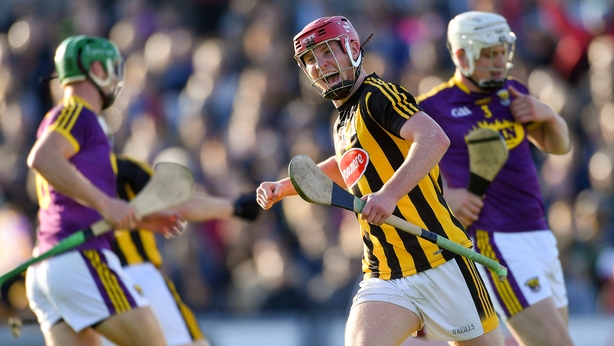 Kilkenny look a more rounded outfit defensively with Huw Lawlor a real bulwark at full back. However, they face a stiff test at the weekend.
Forming a definitive judgement on Cork's form and/or chances is a mug's game. They lost two of their four Munster matches and had the fifteen Gary Mackay's in Tipp shirts to thank for the continued involvement in the championship.
But the display away to Limerick in the Gaelic Grounds is one of the most impressive and eye-catching of the summer so far, their much maligned backline putting the blockers on the home attack.
TEAMS:
Cork: Anthony Nash; Seán O'Donoghue, Eoin Cadogan, Stephen McDonnell; Niall O'Leary, Mark Ellis, Mark Coleman; Bill Cooper, Darragh Fitzgibbon; Daniel Kearney, Conor Lehane, Luke Meade; Alan Cadogan, Patrick Horgan, Séamus Harnedy.
Kilkenny: Eoin Murphy; Paul Murphy, Huw Lawlor, Joey Holden; Paddy Deegan, Padraig Walsh, Cillian Buckley; Conor Browne, Conor Fogarty; Richie Hogan, TJ Reid, Richie Leahy, Adrian Mullen, Colin Fennelly, John Donnelly
Michael Duignan's predictions
"This Cork team has been together for a while now and they'll be hurting after last year – six up against Limerick and Limerick forced a draw. They have unfinished business in Croke Park.
"Cork will have two or three of those lads to come off the bench and that could make the difference.
"I don't write of Kilkenny easily and they could well prove me wrong as they have in the past but I think Cork will win it in the last quarter with those subs coming off the bench."
Last five championship meetings
2013: Cork 0-19 Kilkenny 0-14, All-Ireland QF
2010: Kilkenny 3-22 Cork 0-19, All-Ireland SF
2008: Kilkenny 1-23 Cork 0-17, All-Ireland SF
2006: Kilkenny 1-16 Cork 1-13, All-Ireland Final
2004: Cork 0-17 Kilkenny 0-09, All-Ireland Final
Floating around in bonus territory
On the Sunday Game last week, Cyril Farrell pointed to Antrim's famous semi-final win over Offaly in 1989 and Kerry's first round humbling of Waterford in 1993 as the championship shocks which stood comparable to Laois's stunning upset of Dublin in the preliminary quarter-final.
And what do the '89 and '93 upsets have in common? Both shock winners played Tipperary in their next game. How did that go...?
Whatever happens at the weekend, Laois's season has already to be marked down as a remarkable success, unquestionably their greatest year since 1985, when they beat Wexford and reached the Leinster final.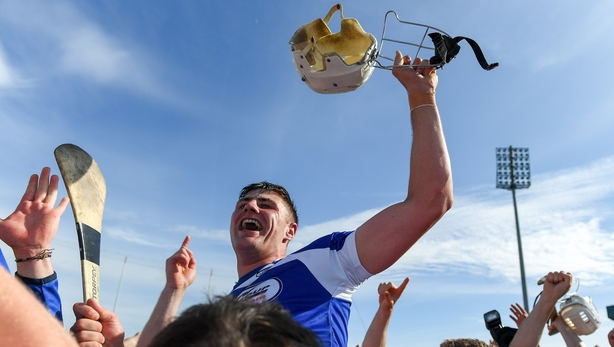 Given Tipperary's longstanding reputation for pulverising teams they're supposed to pulverise - not for them these casual, phone-it-in performances that your Galways or your Dublins might be inclined to toss into the mix against lower tier sides - this is probably the most daunting fixture Laois could have faced at this stage.
With supporters still bathing in the glow of the win over Dublin, expectations seem fairly low for the weekend and it would take a loss of viral-headline proportions to take the gloss of what's been a superb year.
But then perhaps Laois will confound expectations again. They're giddy with momentum at this stage and remain, alongside Wexford, one of only two unbeaten sides still in the championship.
Teams who pull off shock wins usually rely on startling aggression and so forth, but what impressed most about Laois on Sunday was their measured use of possession all over the pitch, typified by Mark Kavanagh's clever low pass to Aaron Dunphy who restored the three-point advantage at that critical juncture ten minutes from time.
There were remarkable performances all over the field, from Willie Dunphy in attack to John Lennon sweeping up in defence but probably none was more eye-catching than goalkeeper Enda Rowland who is surely in the shake-up for an All-Star. In every department - puckouts, long range frees and shot-stopping (who remembers that quaint era when this was the main preoccupation of the netminder?) - Rowland was masterly.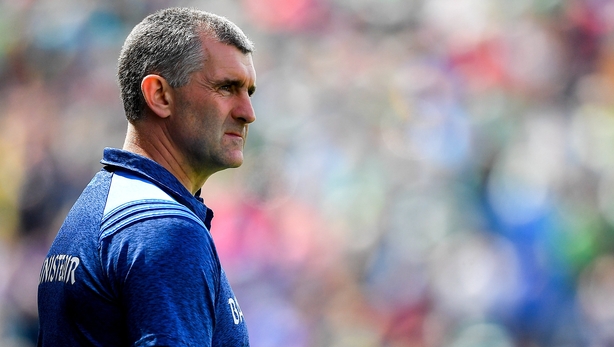 Tipperary, meanwhile, were in peerless form until they were shunted into the sidings by a ruthless Limerick in the Munster final. The whisperers are out there peddling the theory that Tipp may have peaked too early in the summer, a la Galway 2018.
Given the age profile of the team, Sheedy's men are on what we might call a 'one-year plan' to win the All-Ireland. There's no building going on here. It's about winning the next available All-Ireland title. The Munster final was a setback but a route to the final involving games against Laois and Wexford will not intimidate them.
TEAMS:
Tipperary: Brian Hogan; Cathal Barrett, James Barry, Alan Flynn; Brendan Maher, Padraic Maher, Ronan Maher; Noel McGrath, Ger Browne; Dan McCormack, John O'Dwyer, Niall O'Meara; Jason Forde, Séamus Callanan, John McGrath.
Laois: Enda Rowland; Lee Cleere, Matthew Phelan, Joe Phelan; Jack Kelly, Ryan Mullaney, Padraig Delaney; John Lennon, Paddy Purcell; Aaron Dunphy, Mark Kavanagh, Eanna Lyons; Willie Dunphy, Cha Dwyer, Ross King.
Last two championship meetings:
2003: Tipperary 3-28 Laois 0-13, All-Ireland qualifier
1949: Tipperary 3-11 Laois 0-03. All-Ireland Final
Michael Duignan's predictions
"With the extra space the Tipperary forward line are going to get in Croke Park, I expect them to win the game.
"It's tough on Laois to have three games in 14 days. That didn't work for anybody last year in the round robin in Munster or Leinster and they found it very difficult.
"So physically and mentally it's going to be very tough for Laois and I'd have Tipperary to win it reasonably well."