By Joe Dooley
With the National Hurling League completed and the Championship already started, it is a good time to reflect on what we have learned, the teams showing form, and the key players to watch out for this summer.
Kilkenny are in a good place
Kilkenny, despite a poor start to the league, recovered to claim the title in impressive fashion for the 16th time and I was lucky enough to be in Nowlan Park last Sunday for what was a brilliant occasion between two great rivals.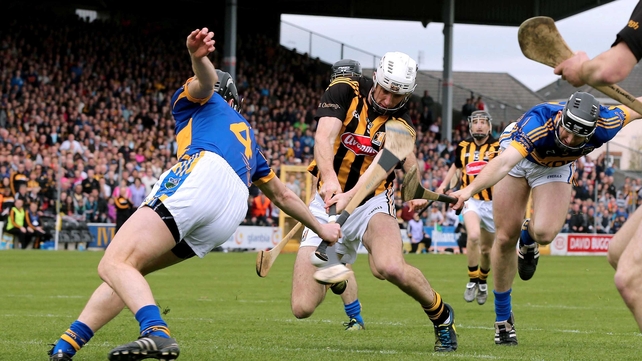 Despite the absence of Brian Cody and key players such as Henry Shefflin, TJ Reid and Richie Power, they had enough to hold off a determined Tipperary outfit.
There are a number of positives Kilkenny can take from the league.
1) They have picked up where they left off last year - winning titles and in the process giving no psychological advantage to any challengers.
2) The performances of new players Eoin Murphy and Lester Ryan guarantees huge competition for places for the Championship. The continued good form of last year's debutants Walter Walsh and Cillian Buckley is also a bonus.
3) I thought Kieran Joyce and Paul Murphy in particular had brilliant campaigns and are adding to their growing reputations.
4) The key thing from Brian Cody's perspective is that they are now very close to an injury-free panel with huge competition for places.
The league trophy is stored away and the big drive will be to win the MacCarthy Cup for the third year in a row and I would not bet against it happening. Their biggest single challenge is to avoid complacency and they also need to get Henry Shefflin back playing.
Tipperary progressing well but the league final loss was a setback
Overall, Tipperary will be very satisfied with their league run. They have rediscovered the old Tipperary traits of good work rate and determination.
They have strengthened their panel with good young players like Jason Forde and Kieran Bergin and are presently still the main threat to Kilkenny's crown.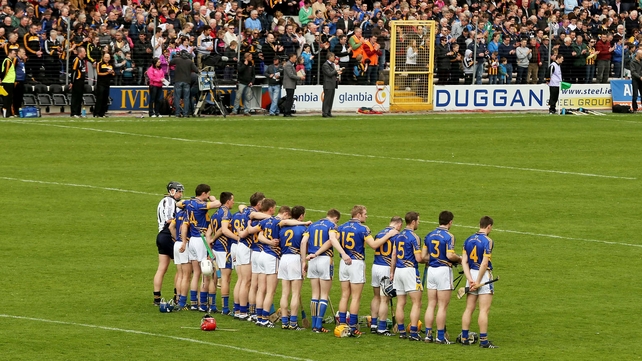 Many of their top-class players like Brendan Maher, Padraic Maher, Michael Cahill and Noel McGrath are returning to the good form they showed in 2010/11.
Despite these positives, Eamon O'Shea knows that he will need to improve significantly from the league final performance and find a couple of new players or get more out of the present panel if they are to have a chance of overturning Kilkenny down the road.
You also get the feeling that Tipp have not yet fully won back the full support and confidence of their supporters
You also get the feeling that they have not yet fully won back the full support and confidence of their supporters. Tipp also need to get Lar Corbett back hurling well and making the headlines for the right reasons.
The Premier County are on the right track and if they can get a good run going in the Championship I would expect them to improve and cannot be ruled out to lift the Liam MacCarthy Cup come September.
Satisfactory campaigns for Galway, Clare, Waterford and Dublin
Galway mixed good and poor form in the league and went down easily in their league semi-final. Their lack of competitive spirit was most disappointing and it looked as if they were not interested in advancing.
They have a strong, young panel and will still be a force come the latter stages of the Championship. Again, their problems are in the forward division.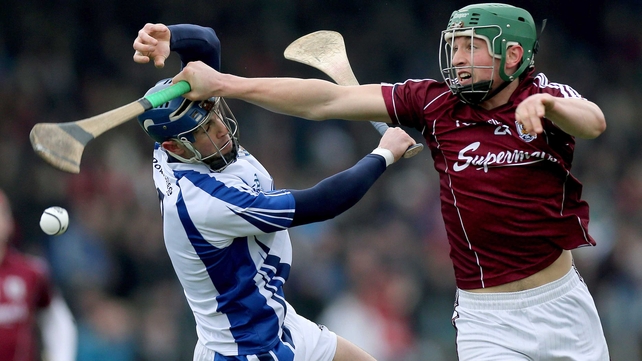 Waterford did very well to retain Division 1A status and credit must go to Michael Ryan for getting the best out of the talent available to him. With the loss of John Mullane you would expect them to struggle for scores against the top teams.
Clare had a very satisfactory conclusion to the league beating Cork in extra time to retain Division 1A status. This will give Davy Fitzgerald and the panel a timely boost of confidence going into the Championship.
If they could find a couple of good inside forwards and supply the ball in fast they could be serious contenders.
Dublin achieved their aim of promotion from Division 1B but the gulf in class between 1A and 1B was very evident when they played Tipp in the league semi-final. They can now focus on the championship and a meeting with Wexford. This is a big year for Anthony Daly and Dublin.
Work to do in Cork, Limerick, Offaly and Wexford
Cork did not enjoy a good league campaign and for a county who contested last years league final and All-Ireland semi final this is a setback and with players retiring and opting to concentrate on football, plus the injury to Paudie O'Sullivan it is going to be a big year for Cork and Jimmy Barry-Murphy.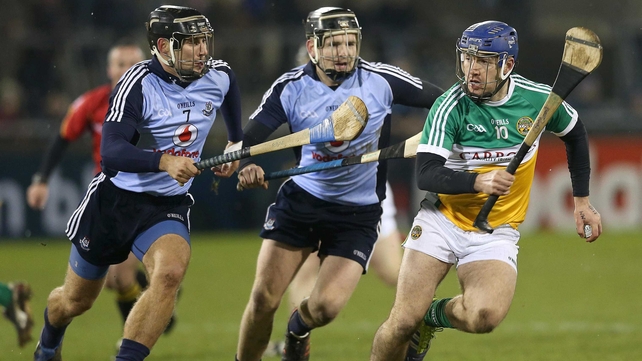 Limerick had a good league campaign but came up short in the league final and failed to get promotion. They remain in Division 1B for the fourth consecutive year and this is not good for their development.
Offaly and Wexford had a disappointing spring and were not in the running for promotion. Antrim did well to maintain division 1B status and Carlow were unlucky to go down.
Change the league structure, and lay off the referees, says Joe Dooley in his exclusive RTÉ Sport column.