By Joe Dooley
This is a repeat of the 2011 All-Ireland semi final in which Dublin ran Tipperary very close in a thrilling game.
It was all downhill for Dublin in 2012 even though they were very unlucky in a number of league games.
They allowed themselves to be overhyped based on 2011 performances.
Luck deserted them and then their confidence seemed to go particularly after the defeat by Kilkenny in Portlaoise.
They have regrouped and had a much better league campaign this season.
The Divison 1B final clash with Limerick was not a classic game and Dublin had a bit of luck on the evening.
But Anthony Daly's side showed maturity and great composure to win a tight game with their backs holding out well and forwards getting the vital scores.
While gaining promotion was a huge target for Dublin this year, I am sure Daly's ambitions will not stop at that.
Dublin need to build confidence and get their supporters behind them.
With some many defections to the football panel, proof that they can cope without those players would be a massive boost.
They have strengthen up their panel with a few new players and they have repositioned other players like Johnny McCaffrey, Joey Boland and Liam Rushe.
This seems to have strengthened the balance of the team. Dotsy O'Callaghan also seems to be back to his old form, which is a bonus.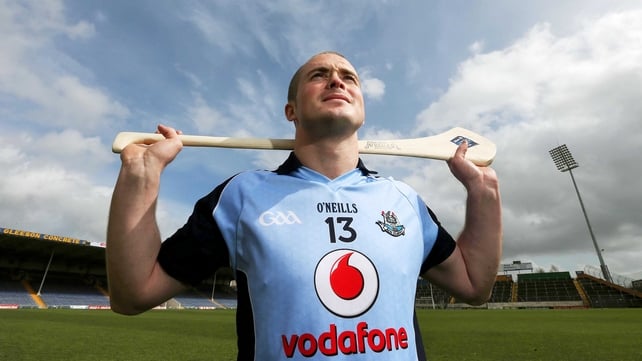 Dublin's main Achilles heel is their inability to score goals particularly against the top class teams and this makes it very difficult to win big games.
Tipperary are a team that is motoring very nicely under the radar.
Eamon O'Shea seems to have put the life back into the team. They started their league slowly but have improved steadily as it progressed.
"Tipperary are a team that is motoring very nicely under the radar. Eamon O'Shea seems to have put the life back into the team"
They are back almost to the starting team of 2009/2010 that lined out under Liam Sheedy.
The big plusses are their return to form of Brendan Maher, Lar Corbett and Eoin Kelly and they are running up big scores.
At the back they are very strong with the return of Paddy Stapleton to join top class players like Michael Cahill, Padraic Maher and Conor O'Mahoney.
Tipperary have technically very good hurlers, they are strong and determined with a good coach and being Tipperary will not fear any opposition.
They do need to reach a league final and perform well to prove to themselves, the Premier supporters and the outside world that they can still compete at the top level.
2012 was a traumatic year for Tipperary hurling and the only way to erase those memories is to get back winning.
I expect Tipperary to win this game but not until after they withstand a huge effort from Dublin who will go in as underdogs and have nothing to lose.
I just feel that the Munster men's desire to get back to the top will drive them on and they have the stronger backline.
Verdict: Tipperary
Live radio coverage of the Allianz National Leagues from 14:00 on Sunday 14 April on RTÉ Radio 1, RTÉ RnaG and RTÉ.ie (Worldwide). Highlights of all the weekend's Allianz League action on League Sunday on RTÉ Two and RTÉ.ie (Ireland only) from 19:30.