By Joe Dooley
The meeting of Galway and Kilkenny should be an absolute cracker - a repeat of last year's All-Ireland final and replay.
It is the new big rivalry in the GAA world, even though everyone knows that Tipperary have not gone away.
Both teams would have preferred not to meet each other so early in the year, but they will have reached the conclusion very quickly that the only way to approach this game is to go all out for victory.
Kilkenny were comprehensively beaten by Galway in the 2012 Leinster final.
It gave Galway a big psychological boost and fuelled their fire for the final stages of the Championship.
The Tribesmen, having missed out on a great opportunity in the drawn All-Ireland final and lost the replay by a distance, will need to show that they have improved from last year and get a win over the Cats.
They will also be very anxious to keep their good momentum going and an Allianz Hurling League success would fit the bill nicely.
Another factor is they are on the easy side of the Leinster Championship draw and need competitive action for as long as possible in the league.
Kilkenny started the league slowly due to a combination of reasons.
The late finish to the All-Ireland series last year resulted in their club Championship running late and also the team holiday not taking place until early 2013.
They did not resume collective training as early as other teams.
Brian Cody also had a large number of injuries to first choice players to cope with during the league.
Despite all this, Kilkenny showed great character to grind out tight wins in their last three games. There is no doubt but they are improving with every passing week and the hunger is still there.
They have unearthed a couple of players who will be in contention for starting places later in the year, particularly Eoin Murphy in goals and Lester Ryan in midfield.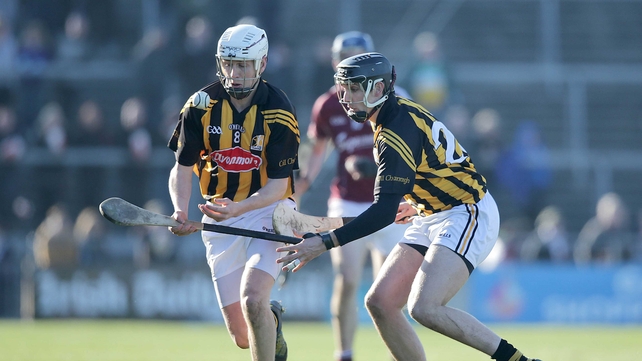 They also have Michael Rice available after being out with a long-term hand injury.
They are still minus a number of players including Henry Shefflin, TJ Reid and Cillian Buckley.
Galway had an up and down league but put their best performance together for the last game against Waterford and did what they had to do to avoid a relegation battle and reach the semi-finals.
"The Connacht outfit had their team holiday over early and I know they trained hard while away (a big change from our day)"
They played nearly all of their first choice players in every game, with the exception of the St Thomas players who were club tied and did play in the final game against Waterford.
The Connacht outfit had their team holiday over early and I know they trained hard while away (a big change from our day), which shows they mean to pick up and improve on where they finished up in 2012.
The form shown by Joseph Cooney and Davy Glennon and also the injury-free run of games for Damien Hayes and Joe Canning is a bonus.
They still have not settled on a centre back with numerous players tried and more forwards need to contribute in big games. Anthony Cunningham and his management team are very focused and are running a very professional set-up.
I expect Galway to come out all guns blazing and I expect Kilkenny to meet this challenge head on.
What a game we have in store.
I'm tipping Galway to just about shade this game on the basis that they are that bit more advanced fitness wise and they have a very strong panel to pick from.
Kilkenny's list of injuries is also a factor but they will not give up their league crown easily and will want to impress in the absence of their leader Cody.
Verdict: Galway
Live radio coverage of the Allianz National Leagues from 14:00 on Sunday 14 April on RTÉ Radio 1, RTÉ RnaG and RTÉ.ie (Worldwide). Highlights of all the weekend's Allianz League action on League Sunday on RTÉ Two and RTÉ.ie (Ireland only) from 19:30.