Aine Connery's instant impact at Old Alex has seen the Milltown club make an excellent start to life in the women's EY Hockey League since promotion.
They beat the other promoted side Muckross 5-1 in Donnybrook to make it six points from nine so far with Connery scoring four times in two games.
The former international thumped home a third-minute penalty corner and added an exquisite second soon after for a 2-0 lead. She completed her hat trick in the second half in addition to goals from Emma Russell and Lisa Jacob for a strong result.
UCD became the first side to breach the Loreto defence as Abbie Russell's goal earned a 2-0 win for the students. She applied two neat finishes in the first 25 minutes for the students who had to soak up plenty of pressure but defended deep to limit clear openings.
Cork Harlequins got their first goals and first points of the season, winning 3-0 at their namesakes from Belfast at Deramore Park. Olivia Roycroft fired in the first before Michelle Barry and Zara Bowles – four minutes into her debut – made the game safe in the second half.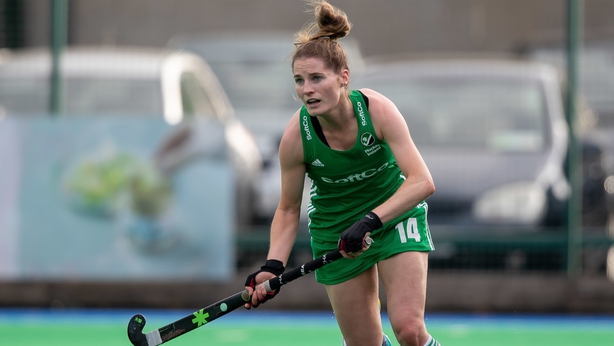 Pembroke also got their first win of the campaign as second-half goals from World Cup silver medalists Emily Beatty and Gillian Pinder ran up a 2-0 derby win over Railway Union.
Pegasus lead the way with three wins from three thanks to a comfortable 4-0 win over Ards, Alex Speers scoring twice for a second week running.
EY Hockey League: Belfast Harlequins 0 Cork Harlequins 3 (O Roycroft, M Barry, Z Bowles); Pembroke 2 (E Beatty, G Pinder) Railway Union 0; UCD 2 (A Russell 2) Loreto 0; Muckross 1 (K Fitzgerald) Old Alex 5 (A Connery 3, E Russell, L Jacob); Ards 0 Pegasus 4 (A Speers 2, S Thompson, K Gourley)
EYHL Division 2 round-up
In Pool A, Jessica McMaster scored the odd goal in seven for Queen's in a 4-3 win, striking seven minutes from the end at the Mardyke. They had led from the first minute when Claire Whiteside was on the mark but UCC fought back with Jenny Clein making it 1-1.
Emily McStea and Tori Hastings put Queens in pole position with half an hour to go but UCC were level before the end of the third quarter with quickfire strikes from Aoife Collins and Lauren Ryan. Irish international McMaster, however, won it from a corner.
Corinthian made it two wins from two on Sunday with a 1-0 win over Greenfields, Jessica McGrane getting the only goal from the penalty spot in the second quarter.
In Pool B, Catholic Institute started off their campaign with a 3-2 win over Lurgan. Roisin Upton broke the deadlock in the 27th minute from a corner before Lurgan fought back via Lydia McNeill in the second half.
But the Limerick side got their key goals between the 53rd and 60th minute to take the game out of sight when Lurgan were down to 10 players. Kym Daly put them back in front and Laura Foley made it 3-1 off the back of Leah Cleary's good work. Lurgan got one back in the final minute but now have two single-goal defeats on their record.
Monkstown made it two wins from two with four goals in the first 23 minutes putting them on course for a 5-2 win over NUIG. Amy Etherington's pass to Sophie Moore and on to Rachel Moore in the third minute set the tone. Sophie Moore tapped in the second and a corner rebound from Amber Barnwell put them 3-0 up in the first quarter. Rosie Carrigan set up Lara Grehan for the fourth.
NUIG got one back before the break from Meadhbh Corcoran but Carrigan's shot in the 50thminute copper-fastened the victory in spite of Becky Anderson's goal for the Galway side. The wins gives Monkstown two from two and they head the table.
The next series of EYHL Division 2 games take place on November 3.
EYHL Division 2
Pool A: UCC 3 (A Collins, J Clein, L Ryan) Queen's University 4 (C Whiteside, E McStea, T Hastings, J McMaster); Greenfields 0 Corinthian 1 (J McGrane)
Pool B: Monkstown 5 (R Moore, S Moore, A Barnwell, L Grehan, R Carrigan) NUIG 2 (M Corcoran, B Anderson); Catholic Institute 3 (R Upton, K Daly, L Foley) Lurgan 2 (L McNeill, S McClure)