Ireland's women pushed world number two side England – featuring nine Olympic gold medallists – all the way in Johannesburg in their final Hockey World League Semi-Final pool match.
The 3-2 loss meant Ireland finish fourth in the group, setting up a quarter-final date on Tuesday with either Argentina or USA.
England had built a 2-0 lead in the first half, scoring from their two attacks of note with Sarah Haycroft's attempted cross turned in unfortunately by Zoe Wilson before Shona McCallin tipped in a penalty corner move.
Ireland bounced back almost instantly after the break with Nicci Daly and Katie Mullan both shooting home on the backhand to make it 2-2.
The Green Army continued to push forward from there but the game was settled in the 43rd minute when Alex Danson rebounded from England's second penalty corner.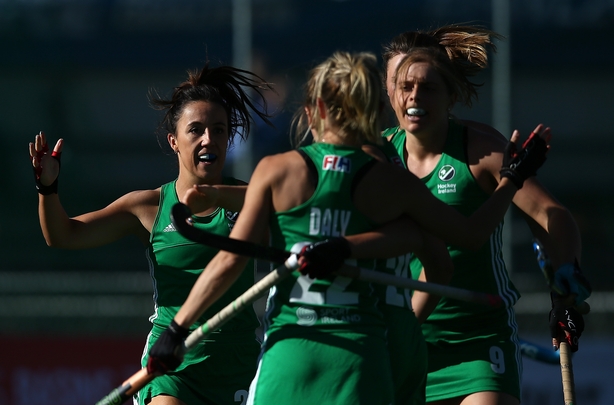 Speaking afterwards, Irish coach Graham Shaw said he was "very disappointed but proud at the same time.
"Our performance was absolutely superb from the very first minute to put a side like England on the back foot for long periods, we should be very proud of ourselves."
Ireland: A McFerran, K Mullan, S McCay, L Tice, G Pinder, C Watkins, N Daly, H Matthews, A O'Flanagan, D Duke, Z Wilson
Subs: Y O'Byrne, N Evans, E Beatty, S Loughran, R Upton, L Colvin, G O'Flanagan
England: M Hinch, L Unsworth, S Haycroft, A Toman, S Townsend, A Danson, E Defroand, G Ansley, S Bray, H Webb, N White
Subs: Z Shipperley, H Martin, S McCallin, L Owsley, J Hunter, G Balsdon, A Tennant
.@EnglandHockey's @LilyOwsley on that tough game vs @irishhockey at the #HWL2017 & 💯caps!! 👏 pic.twitter.com/C3bl99W9Dh

— FIH (@FIH_Hockey) July 16, 2017