A spectacular albatross helped Holland's Joost Luiten claim a share of the lead at the halfway stage of the Volvo Golf Champions, while Darren Clarke remains very much in contention.
Luiten holed his second shot to the 560-yard 10th from 248 yards, his four-iron approach pitching just short of the green and running 20 yards up the green and into the hole.
The 28-year-old, who celebrated his birthday on Tuesday, eventually carded a second round of 67 to finish seven under par, a total then matched by England's Tommy Fleetwood and defending champion Louis Oosthuizen.
Luiten was a key part of the Continental Europe side which won the Seve Trophy for the first time in 13 years last October - winning four points out of five - and now has his sights set on more team golf this September.
"I want to win again and if you do there's a Ryder Cup coming up," Luiten added. "That's the main goal."
Coincidentally, the only match Luiten lost in the Seve Trophy was against Fleetwood in the final-day singles, with the 22-year-old Englishman also in Ryder Cup contention after his victory in the Johnnie Walker Championship on the Centenary Course which will stage the biennial contest.
Former Open champion Oosthuizen carded four birdies and one bogey in his 69, with France's Victor Dubuisson a shot off the lead on six under following a more erratic 69 which featured an eagle, five birdies, two bogeys and a double bogey.
Italy's Matteo Manassero, the youngest ever winner of the BMW PGA Championship last May, is another stroke back after a 67, with overnight leader Raphael Jacquelin and Clarke on four under.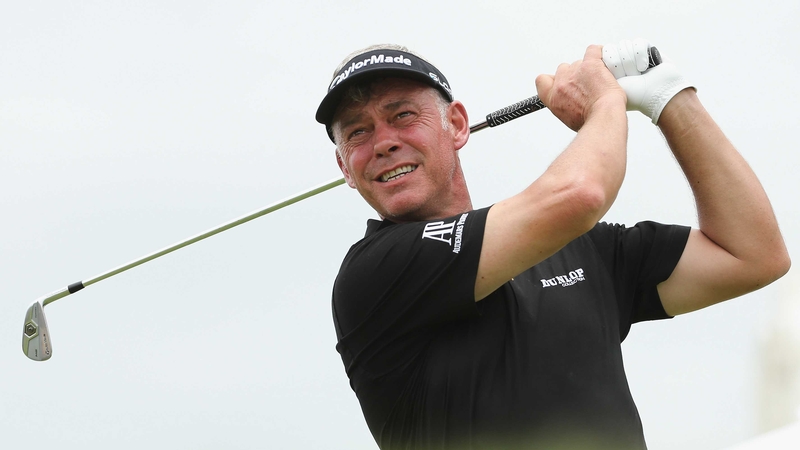 Clarke, who won the Open at Royal St George's in 2011 but has failed to record a single top-10 finish on the European Tour in the last two years, birdied three of his first four holes but eventually had to settle for a 71.
Meanwhile, Padraig Harrington hailed the skills of his stand-in caddie after regular bagman Ronan Flood needed medical treatment.
Flood, who is also Harrington's brother-in-law, was suffering from food poisoning before the round and eventually had to call it quits on the sixth hole.
He was taken to the clubhouse to be treated by a doctor and is expected to be fit to resume his duties on Saturday, although stand-in Pat Cashman has offered his services if required.
Cashman, 65, is a photographer for the Golfing Union of Ireland who has known Harrington for 35 years and was in the gallery following his fellow Irishman while in South Africa on holiday.
Harrington, who carded a second consecutive 71 to finish two under par alongside compatriot Simon Thronton, said: "Ronan felt like he needed to throw up and as he went out on the course he thought it would clear a bit but it got worse and worse and for him to give up....I don't think I have ever seen him do that in any circumstances.
"He felt like he was getting in the way and when we finally said goodbye he could not physically stand up. I really did feel bad because he was lying there but thankfully there was a friend of ours out there who holidays down here and he took over.
"He started off like he was carrying bows and arrows but by the end he had the double-strap going (on the bag) and was using all the lingo.
"It's amazing how much caddies do for you and it gives you a new appreciation for what they do out there. I know now why we pay them the big bucks!"
Cashman, who has never caddied before but is a member with Flood at the Heritage in Ireland, said: "The bag was lighter than I expected. It was very comfortable.
"I saw Ronan on the range and he looked awful. I said if you need help, call me. They sent out a replacement caddie but Padraig asked if I would be happy to continue and I was. I told him I wouldn't give him a line or a club but he was so easy to work for.
"I've given him my phone number if he needs me but hopefully Ronan will be okay."