A brilliant back nine from Shawn Stefani helped the American take a one-shot lead into the final round of the FedEx St Jude Classic in Memphis.
Stefani took full advantage of a faltering third round from overnight leader Harris English to go four under for the day and lead on 12 under overall.
Harris started the morning with a two-shot lead but initially squandered it to Stefani before reclaiming it heading into the final holes.
He was unable to do better than a one-under score for the day, though, meaning Stefani's four back-nine birdies counted.
Harris can count himself lucky the difference is not greater too, with Stefani keen to forget a horror seven on the par-three 11th which, if played differently, could have put the tournament to bed.
As it is, though, it remains anyone's to win, with a clutch of well-placed names just off the pace waiting to pounce thanks to some low-scoring rounds.
Phil Mickelson and Padraig Harrington were among them, the multiple-major winners tucked in on seven and six under respectively and ready to make a move if the pace-setters stumble tomorrow.
Both trimmed five shots off par, Harrington carding eight birdies and three bogeys to leave him in a share of eighth place.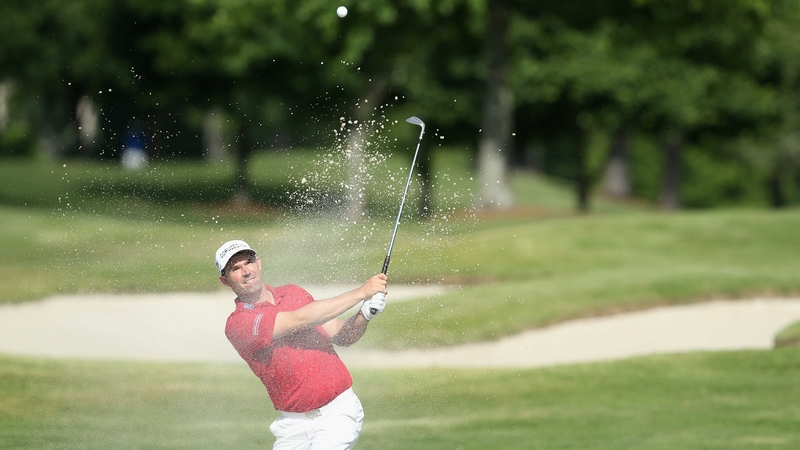 Others such as Patrick Reid (six under and eight overall) and Nicholas Thompson (four and eight) are firmly in the mix. Scott Stallings (eight under) and Eric Meierdierks (seven) make up the lead group.
Ian Poulter enjoyed a successful day with a tidy two under and at five behind overall remains an outside chance, with the same applying to Dustin Johnson.
Stefani was phlegmatic when asked about his quadruple bogey at the 11th, which came after his tee shot found the water.
He told www.stjudeclassic.com: "I hit the shot very well, but in mid-flight a gust came up and knocked it to the water, and then I just kind of went on from there to make seven.
"Things happen and you just have to deal with them and move on. You can't fret about it. You can't let it bother you. Because if it bothers you out here, you're toast, and then these guys will run all over you."
He added: "I feel like I'm pretty mature for a golfer. I don't have the experience on the PGA Tour that a lot of these guys do, but I know how to play the game, and I feel like I've made the right decisions to better my game.
"I've always believed that I could play golf against the best players in the world. This is what I've worked for my whole life, to be in this position, and tomorrow will be great. I'm looking forward to what I will gain out of tomorrow. Everything will be a gain, no matter what happens."