Rory McIlroy insists he does not fear Fridays and has no worries about a repeat of the last time he led the Open Championship after day one.
Four years ago the two-time major winner shot the lowest first round in the tournament's long and illustrious history with a 63 at St Andrews in similarly benign conditions to those at Royal Liverpool on Thursday.
He returned the next day and carded an 80 in atrocious weather that blew his challenge for the Claret Jug off course, although he still managed to recover to finish joint third.
At Hoylake he carded a blemish-free six-under 66 to lead by one from Italian Matteo Manassero but his recent travails on Fridays have led to something akin to a second-day syndrome with the 25-year-old struggling terribly.
With a change in the weather expected on Friday - although nothing as severe as what blew through the Old Course four years ago - there could be some trepidation when McIlroy steps onto the first tee at 2.27pm, but he is confident he can see past that.
"That first morning in St Andrews was similar in terms of the conditions, it was very scoreable," said the Northern Irishman, who collapsed in the final round of the 2011 Masters after an opening 65 only to bounce back two months later with a wire-to-wire win at the US Open.
"I actually think this is a very similar type of golf course and the game plan is actually quite similar in some ways.
"Any time you shoot 66 at the Open Championship, you're going to be pleased: it's another great start and I'm looking forward to getting back out there tomorrow."
McIlroy said that when he played on Thursdays, he went out with fewer expectations.
"You're going out there and you're trying to find a rhythm and you're just trying to play your way into the round," he said.
"When you go back out on Friday after a good score you know what you can do, so you're going out with some expectations compared to Thursday.
"I think I've just got to approach it trying to hit solid shots the first few holes and play my way into the round, just like I did today.
"I just have to take it one hole at a time, one shot at a time - I know everyone says it and you've heard it a million times, but it's true."
McIlroy insists he has learned not to watch leaderboards so early in a tournament in order to help him not chase a score when it is not necessary.
"I'll just be conscious of myself but I'll try not to think about where I am on the leaderboard or what position I am in the tournament because it's irrelevant, it's only the second day.
"You might need to know on the back nine on Sunday but apart from that, you just go out and try to play your best.
"I think when I'm in a real good mindset I don't really look at leaderboards too much. Is it a change from the last few weeks? Yes.
"There's nothing really to it, it's just trying to put those expectations aside."
McIlroy is determined even a change in the weather from the sunny, calm conditions he enjoyed on Thursday will not affect him.
"I feel I'm well prepared this week for whatever the conditions," he added.
"I've practised in windy conditions the last few weeks. I've practised the shots that I might need for a bad day like tomorrow might be.
"Will that help in any way? It might do, because you're really just concentrating on one shot at a time when the weather is like that.
"It's not like I've shot good scores in first rounds and haven't backed them up before. I'm used to doing that. I just haven't done it recently.
"We'll see what tomorrow brings and what weather it is and try to handle it as best I can."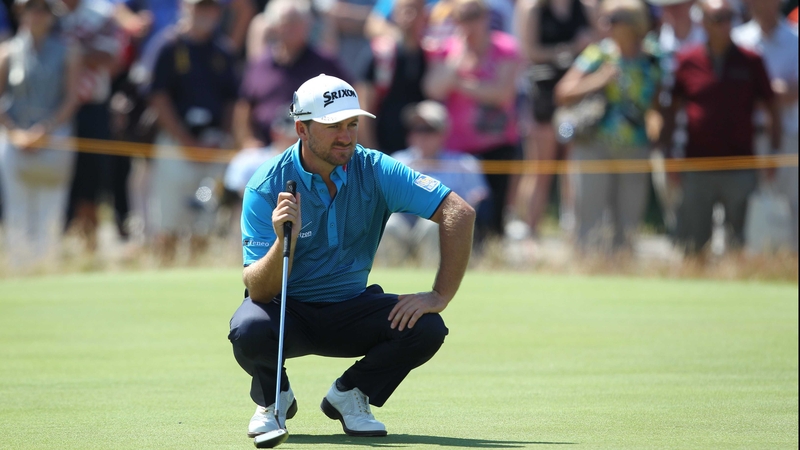 Meanwhile, compatriot Graeme McDowell is relishing the prospect of inclement weather after a frustrating start to his tournament.
The 34-year-old failed to take advantage of the conditions as he carded a two-over-par 74.
But with the forecast more unsettled for the coming days, McDowell hopes the weather can help level the playing field with his links experience coming to the fore.
The 2010 US Open champion said: "I'm needing some windy conditions right now, so bring it on. Bring on the stuff now.
"With the conditions they're forecasting the next couple of days, especially tomorrow, it means that I don't have to go and beat myself up today.
"I can prepare myself for the conditions tomorrow and level par, one under par sort of gets me back in the mix a little bit.
"That's kind of what I'm trying to tell myself right now."
McDowell reached the turn in one under but a double bogey seven at the 10th, when he shot into spectators on the left, tainted his scorecard.
"It was a disappointing start to the back nine," he admitted. "I played fairly solid on the front.
"Take 10 out of the equation and I'd be not content, but a lot happier than I am right now.
"I can't really get too down on myself. It's close. It just didn't happen today."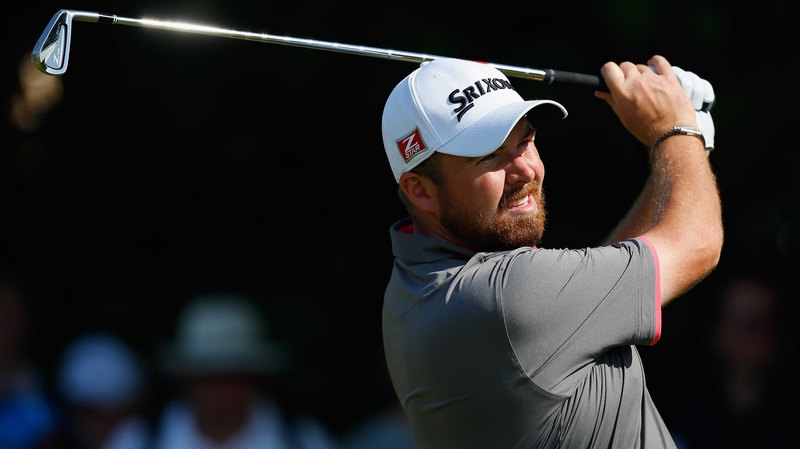 An aggressive approach paid off for Offaly's Shane Lowry.
Lowry was one over par after nine holes played in the tougher afternoon conditions on Thursday, but birdied five holes on the back nine to complete an opening 68 and claim a share of third place, two shots behind McIlroy.
"If you lay back you leave yourself a long way into these greens and it's tough to get it anywhere close," said Lowry, who won the Irish Open while still an amateur in 2009.
"If you lay back you're sort of playing for par so I took on the back nine.
"I hit driver on 10, 17 and 18, as well. When you hit a good driver, it kills the hole. On 17 I was between eight and nine iron for my second shot. And down 18 it was just a nice 5-wood onto the green. Over the course of the week you might hit it in the bunkers once or twice, but I'm confident with the way I hit my driver."
Asked about the changing conditions, Lowry added: "Yeah, it was even a different golf course than the one I was watching back at the house on TV. I couldn't believe how firm the greens were playing. The par-three sixth hole was tough to stop the ball on the green.
"When you see six under leading and a good few under par as well I think I was getting a little annoyed on the front nine because of a couple of bogeys and silly mistakes, but I managed to make a few birdies on the back nine."