Padraig Harrington, who once won three major titles in the space of 13 months, insists he will be happy with his career if he never wins another.
Harrington won the Open in 2007 at Carnoustie and became the first European to successfully defend the title since 1906 when he triumphed again 12 months later at Birkdale.
When he also won the US PGA Championship three weeks later it meant the Dubliner had won three of the last six major championships contested, but that victory at Oakland Hills remains his last in any tournament on a major worldwide golf tour.
The 41-year-old has certainly not given up trying, finishing eighth in the Masters and fourth in the US Open respectively last year, but has come to realise that he already has plenty to be proud of.
"That's my one piece of advice whenever I see someone win a major. I remind them this isn't going to happen every week.
"Make the most of when it happens and enjoy it," Harrington said ahead of next week's Open at Muirfield, where he finished one shot outside the play-off in 2002.
"I change my golf swing every day of the week"
"They don't happen as often as you think they will happen, even in a great career.
"If you look at my contemporaries, Tiger has actually won 14, and then you've got Ernie (Els) and Phil (Mickelson) have won four, but you really don't win that many majors. That's the way of the world.
"I played a practice round with Nick Faldo at Augusta one year and he had already got his sixth major, and he's working so hard on the golf course. I asked him why and he's just trying to win one more.
"I hope I'm not that person, that I can enjoy the three I've won as much as I'm trying to win as many more as I can. You do have to stand back at times and say three is pretty good, let's enjoy that.
"I'm always going to give it 100 per cent. Some kids you need to give a kick up the backside to get them out there to work.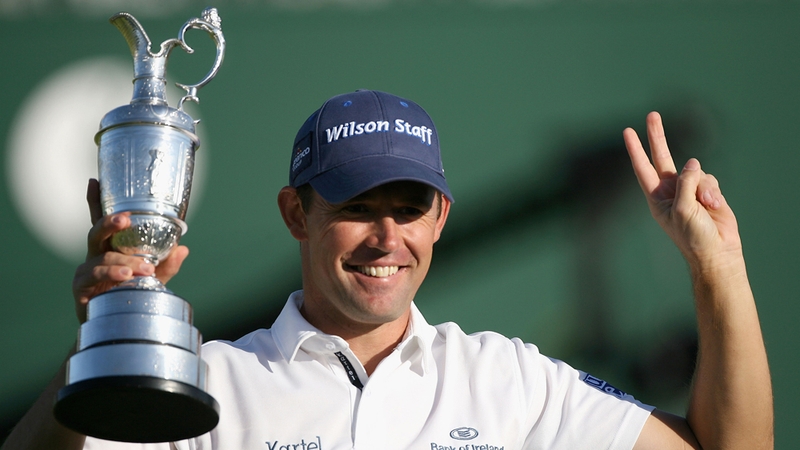 "I'm the opposite; I need to taper things down. In order to get four and five and six and seven, I need to accept that I've done well as it is.
"The fourth one is not going to make the first three any better."
Harrington has often been criticised for changing his swing after his phenomenal burst of major success, but the former Ryder Cup star insists the mental side of his game has been more of an issue.
"I'm fitter and stronger, hit the ball further. I'm not as good as I was mentally, no doubt about it," he added.
"I understand so much how the mental side of the game affects your performance that I put too much emphasis on it at times. I think at times I get a little bit too intense.
"I've been criticised for changing my golf swing since I've won majors - load of baloney. I change my golf swing every day of the week.
"The fourth one is not going to make the first three any better"
"That's all I know what to do. I change between majors, during majors, afterwards. So that's not what's different. It would be different if I stopped changing.
"What's changed, and only recently it's dawned on me, is the mental side of my game makes such a big difference.
"I'm little bit too intense about it, and I find it hard to back off. I might be nice and relaxed off the golf course, but when I'm swinging the golf club I'm not as free-wheeling as I would have been back then."