A "massive sense of guilt" prompted Rory McIlroy to ensure his flights to golf tournaments are carbon neutral, the Irish golfer has revealed.
The 32-year-old was asked for his views around air travel in the wake of the recent UN Climate Change Conference (COP26) in Glasgow and the four-time major winner revealed that he has taken steps to address his travel arrangements.
McIlroy said he "wake-up" moment regarding air travel, not considered environmentally friendly, came after his play-off victory against Xander Schauffele at the WGC-HSBC Champions tournament in Shanghai.
The journey home on a private jet led him to reevaluate his travel plans.
"It was just me on the plane and I just got this massive sense of guilt come over me just because this can't be good and all that sort of stuff.
"So we ended up reaching out to the GEO Foundation who do a lot of great sustainability things in golf, and that was the only sort of organisation that we knew of that I guess could help us go in the right direction.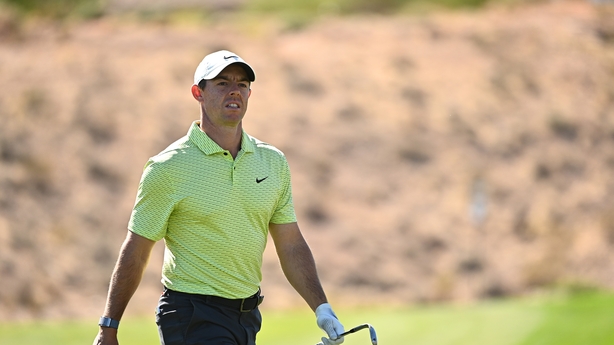 "I wouldn't self-profess to be an eco warrior, but I'm someone that doesn't want to damage the environment in any way, so how can I make my travel around the world neutral, how can I neutralise what I do?
"And they came up with a few different ways that I can do that. So on top of what I pay to fly private, I pay quite a bit more on top of that to make sure I'm carbon neutral by the end of the year.
"It's something that I have a conscience about and I take it seriously, especially when you see some of these weather events that are happening.
McIlroy admits the new-look European Tour is unlikely to spark a major change in his schedule as he defended Jon Rahm's decision to miss the season-ending DP World Tour Championship.
The European Tour will be known as the DP World Tour from the start of the 2022 season next week and boasts total prize money of more than $200m for the first time.
The lucrative Rolex Series expands from four tournaments to five and the DP World Tour Championship will have a prize fund of $10m, the first regular European Tour event with an eight-figure purse.
I think I'm just going to play the same schedule that I've basically played for the last sort of five years
But with similar figures commonplace across the Atlantic, Florida-based McIlroy will continue to focus on the PGA Tour, where he overcame struggling with his game to win twice in what he described as a season of "exploration and learning".
"I live in America. That's where I'm going to play the majority of my golf," McIlroy said. "I just think it's a great thing for this Tour that the members that play on this Tour full-time have a place to play long into the future.
"But for me personally, I think I'm just going to play the same schedule that I've basically played for the last sort of five years. It may encourage me to add an event here or there, (but) for the most part I'll probably keep doing what I've done the last few years."
McIlroy missed the DP World Tour Championship last year and this week's event will be without world number one Rahm, even though he had the chance to win the Race to Dubai for the second time in three years.
The US Open champion cited the demands of a long season for his absence and McIlroy said: "I fully understand. He just won his first major this year, he's had his first child, he won this thing the year before last.
"He's given his all all year. He's had his trials and tribulations as well. He was an absolute star at the Ryder Cup for us. He couldn't have given more and he's given a lot to the European Tour already.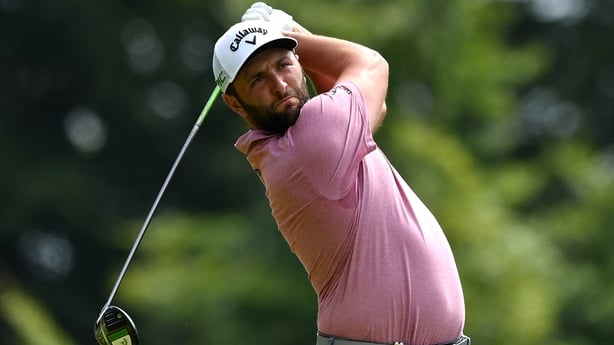 "He goes to Spain and plays those events there in his home country. I don't think anyone can criticise him for not being here this week."
Rahm's absence means six players can win the Race to Dubai title at Jumeirah Golf Estates, with Open champion Collin Morikawa and Billy Horschel in line to become the first Americans to do so.
Victory for either pacesetter Morikawa or second-placed Horschel would guarantee them the title, while Tyrrell Hatton, Min Woo Lee, Paul Casey and Matt Fitzpatrick need to win and see other results go their way to come out on top.