Organisers of a proposed breakaway golf circuit believe their plans to launch in January 2023 are "entirely feasible".

But no player will be asked to sign up to the €290million Premier Golf League (PGL) until fears over bans and world ranking points have been addressed.

A rival Saudi-backed Super Golf League (SGL) dominated the build-up to the recent US PGA Championship at Kiawah Island, with 48-year-old Lee Westwood admitting it would be a "no-brainer" to sign a multi-million pound contract at this stage of his career.

In contrast, Rory McIlroy reiterated his opposition and labelled the proposals a "money grab" similar to football's European Super League, which swiftly collapsed following a wide-ranging backlash.

And commissioner Jay Monahan told the PGA Tour's annual player meeting that players signing up to a new league would face suspension and possible expulsion from the Tour, something which would also impact eligibility for the Ryder Cup.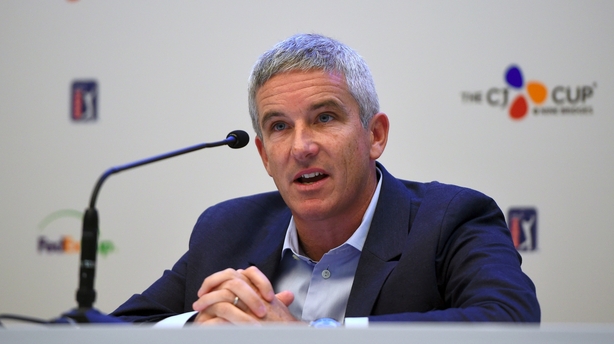 Those behind the PGL remain undeterred and chief executive Andy Gardiner told BBC Sport: "The team is ready to go.

"We've used the last eight months to bring in externals to check through every single piece of the model to make sure the events of the last 12 months with Covid haven't changed our thinking.

"The January 2023 date right now is entirely feasible. We will see how the conversations go with the community that we want to embrace."

That "community" includes the PGA and European Tour, who have formed a strategic alliance to fight off such threats posed by the PGL's proposal of an F1-style competition featuring 18 tournaments, 12 of them staged in the United States.

Each tournament would have a prize fund of USD20million with USD4million going to the winner and last place picking up USD150,000.

Gardiner admits there have so far been no discussions with the PGA Tour, but added: "In the conversations we have had with players, two things came up.

"One was would you put purses up to 20m per week? And we went away, redid our numbers and said yes.

They also wanted us to look at the ban threat and the prospect of them not getting world ranking points as part of the league.

"I've listened to players talk about being banned, they are not going to ban the players, I can assure them of that."