Leona Maguire is gearing up for her first US major of what has been a very strange year.
On her debut season with an LPGA Tour card the Cavan golfer managed just three tournaments before the global lockdown caused by the Covid-19 pandemic went into effect.
All kinds of plans and preparations went out the window as golf went into hibernation at what appeared to be the worst possible time for Maguire.
Coming off the back of a fourth-place finish at the ISPS Handa Vic Open in February that saw her climb to 16th on the LPGA Order of Merit, Maguire was forced to kick her heels in Cavan as she endured the longest break she's ever had from golf.
However, with action underway once more on the LPGA, Maguire has begun to make up for lost time with a hectic return schedule that has helped her prepare for this week's ANA Inspiration at Mission Hills Country Club in Rancho Mirage, California – the first major of the year on American soil after last month's British Open.
"We dived in with both feet really, it was great just to have it back again with two events," she told RTÉ Sport.
"There was the Scottish [Open] which I played really well in but the British Open didn't go as well as I would have liked, in some brutal conditions. I was back to Arkansas last week, so it went from zero to 100 pretty quick.
"It's the longest I've gone without being on a golf course or in competition since I started playing basically, so that's 15 years. It's just trying to ease myself back into a little bit.
"It's a bit different on tour a little bit, depending on what country you're from. The girls over here in the States weren't really shut down at all but the likes of us, Australia and South Africa were under a pretty strict lockdown.
"I tried to stay as sharp as I could through and there's a few one-day events that I played with the lads before I left but I've been just trying to get back into it again and build some momentum.
"A few people have asked me if I tried sneaking onto courses but I was the same as everyone else, just chipping a few balls in my back garden and working on my putting at home.
"At least I had some gym equipment so I could do that, but I was just trying to stay as busy as possible. It definitely tested the patience for sure."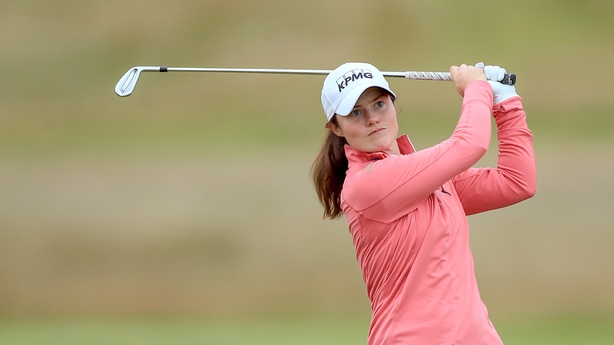 The ANA Inspiration is traditionally the first major of the year for both women's and men's golf, coming as it usually does in last March or early April.
Known for a raucous crowd, a tough course and inclement weather, at least one for those ingredients will be missing this weekend, with spectators banned from the venue for the first time due to coronavirus.
Weather conditions look to be much more testing than usual too, with an 'excessive heat warning' currently in effect in Southern California and temperatures predicted to reach into the mid to high 40s during the week.
Maguire, who has been staying in Los Angeles in preparation, has been focused on building up her stamina and ensuring that she's able to deal with the gruelling conditions as best she can.
"The LPGA have tried to keep as many big events on the schedule as possible so that means half of the year is going to be really hectic but I'd much rather that than sitting at home twiddling my thumbs," she said.
"We've got the ANA coming up and I'm in LA just practising and getting ready. It's going to be 48c there so I've been just trying to build up the energy stores and making sure I'm properly hydrated.
"I've played in heat but that's on another level. Usually the ANA is in early April time, so I'm sure it will play a bit different but it's a great golf course and I really enjoyed it the last time I played.
"That was one of the big goals this year, to qualify and play my way into the majors, it's nice to have two already under my belt.
"I'm trying to go into it with as little expectation as possible, it's quite a strategic golf course and usually the rough is pretty thick there so accurate driving is usually paramount there.
"I'm not sure if because of the high temperatures the golf course will be playing a little faster and the rough might be a bit kinder.
"It's a major championship and the best players in the world are going to be there. I'll try to bank that experience and learn as much as I can from that, but ultimately you're trying to finish as high up the leaderboard as you possibly can.
"I've been playing nicely, there's been different parts of my game that have been good every week, it just hasn't all clicked together at the right time but hopefully I can piece that altogether this week."
Maguire admits that the lack of fans will take something from the event but also revealed that other, less obvious changes to the set-up at Mission Hills, could have an impact on players.
"The ANA is one where there's always great crowds," she said. "There are a lot of retired people and people that live in that area that always come out to support. Without the grandstand on 18 it will definitely be very different.
"We got an email from the LPGA to say that there won't be any grandstand and there are lines into greens or off tees where people aim for the grandstands or logos on them but there'll be none of that this year so the golf course will look a little bit different.
"It's always nice when you have people there cheering you on when you hole a putt or hit a nice shot and it will be that bit of a different feel this year.
"Hopefully we get the fans back out as soon as possible but for now it's just us and our caddies."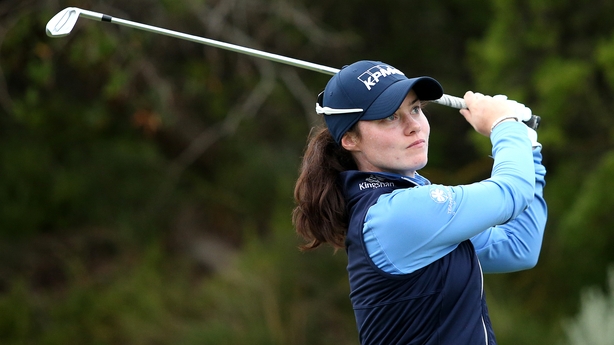 With some much golf already missed this year the LPGA have put together a packed schedule from now until Christmas with the ANA Inspiration marking the start of a pretty hectic period for Maguire.
While the 25-year-old is eager to make an impact on the tour in whatever way she can this year, she admits that it's still part of a learning experience that that the tournaments she plays in this year will serve as a strong basis for her.
"We're pretty busy right the way up until the week before Christmas predominantly over here in the States," she said.
"We're supposed to be doing an Asian Tour swing in October but that's still a little bit up in the air, there's a few question marks there. Japan and Korea are still on the schedule now but if they don't go ahead they might be replaced by some US events.
"Other than that I'm going to Portland, New Jersey, I've got the KPMG major, there's Texas, the US Open in Houston has been pushed back and we've got a few events in Florida, it's pretty full on for the rest of the year.
"I'll be just trying to learn those golf courses as well and using this year as much as I can to get used to how things run out here and then hit the ground running as much as I can when we start up again next year."
With so many tournaments compressed into such a short timeframe, there's little room for anything other than golf for the next few months for Maguire.
She's will be basing herself in the US for the foreseeable future and with quick trips back to visit family now off the cards due to Covid-19 restrictions, her support network of friends from her time in college at Duke University has become even more important.
"As golfers we used to take for granted being able to hop on a plan and hop in and out of countries," she admitted. "Mam used to always joke that I got on aeroplanes the same way she got on buses when she way young.
"That's a little bit more restricted this year. Granny lives with us as well and she only has one lung so I'm a little bit conscious of making sure I don't bring anything back and trying to avoid as many  airports and unnecessary travel as possible.
"I'll stay over here for as long as the schedule keeps going. Maybe if there's a two or three-week break I might go home but it's just not possible when there's only a week's break," she added.
"I've a week off after Portland and I'm going to go back to Duke [University] and stay with friends there where I went to college. That's the nice thing about going to college over here, I have friends scattered all over the country that I can stay with a make pitstops."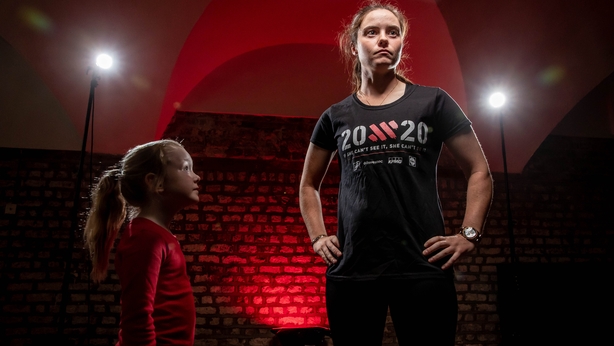 While Maguire may be away from home for longer than she may like at the moment, her thoughts very much remain with Irish sport and Irish women's sport in particular.
As an ambassador of the 20x20 campaign, which over the last two years has helped to create a shift in Irish culture by changing how we value and celebrate girls and women in sport, and as the campaign draws to a close, Maguire is hoping that people continue to pick up the mantle of championing women in sports.
"We have so many incredible female athletes right now that are all doing great things," she said. "Ciara Mageean is breaking records every other week and there are so many people doing great things. I guess they've always been doing great things, it's just people are hearing more about it now.
"There has been great momentum and now it's up to everyone to take that momentum and run with it themselves and put their own stamp on it. Everyone keeps asking me what's next but it's really up to everyone what they want it to be.
"Whether that's participating or in the media, coaching or refereeing."
For now Maguire is happy to continue to do her part to inspire the next generation and what better arena to do so in, than this weekend's ANA Inspiration?
We need your consent to load this YouTube contentWe use YouTube to manage extra content that can set cookies on your device and collect data about your activity. Please review their details and accept them to load the content.Manage Preferences