European Ryder Cup captain Padraig Harrington - who will now be introduced as such for a year longer than expected - says the stunning driving lengths and fizzing club-head speeds being unleashed now by Bryson Dechambeau will change the game of golf.
And the former World No. 2 predicted that within his lifetime we will see female players being competitive on the men's tour. 
26-year-old Dechambeau, who had pursued a more conservative approach in his early years on tour, began in late 2019 the process of bulking up so to establish a driving length advantage. 
Since the return after the Covid-19 disruption, he has unleashed what his coach has described as his "crank ball" - a bewilderingly quick swing action which has seen him shoot to the top of the driving distance charts. 
He has hit a rich vein of form, culminating in an eight PGA tour victory at the Rocket Mortgage Classic in Detroit last weekend. 
Longest drives on the 14th hole today:
376 yards - DeChambeau
342 yards - Champ
341 yards - Watson
340 yards - Day
340 yards - Matsuyama
339 yards - Wise
333 yards - Barnes
333 yards - Power
331 yards - Gibson
329 yards - Wolff
329 yards - Willett
328 yards - Norlander pic.twitter.com/oNhBlkWbMg

— PGA TOUR (@PGATOUR) July 3, 2020
Speaking on RTÉ Radio 1's Saturday Sport, Harrington said that Dechambeau's approach marked a major shift in the game from his own early years, when players who spanked the ball in John Daly-esque fashion were discouraged on the basis that they couldn't control the ball. 
"Anytime there was somebody an outlier in terms of hitting it a long way - David Love in the 80s for instance - the crowd or the masses of players undermined that play," Harrington recalled.  
"Because any time a long hitter missed a fairway, they say you missed that fairway because you're a long-hitter, you're hitting it too hard.
"When Rory started playing well in 2011, long-hitting was a huge advantage to him. But then all of a sudden, the other long hitters - Bubba Watson, JB Holmes, DJ - they started using their length because they saw Rory do it. 
"And now, you have 30 guys in any event who are exceptionally long. So, generally one of those guys is going to win if he has a good week.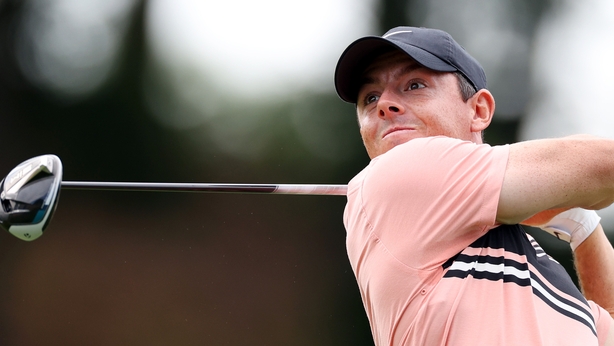 "And now Bryson has come along. He's taken another leap, jumped out there and now he's super long.
"There are players who might be tempted to go after it, like he is. There's several players who are faster than him (swing-wise) on tour but they don't use it. They might be tempted to do it.
"There are several players who could try and do what he's doing. But that's a tough road to go down. Because you're never satisfied if you're going for more speed."
The three-time major champion said that Dechambeau's style would be hugely influential on the next generation. In time, hitting the ball in and around the 350 yard mark could become the norm.  
"What it will do - because of the coverage on TV - is a lot of teenager playing the game will come out there with his length with ease. 
"Byrson is flat out but Cameron Champ is actually faster than him and he's playing within himself. So, you will see more and more players on tour play like that because it's now acceptable.
"Whereas, there was a great player on tour 20 years ago, Hank Keuhne. He was so fast that they coached it out of him.
"Because, remember in golf, there is always going to be mistakes made. And people were looking to sort it out and saying, why is he missing that fairway? Well, because he's hitting it too hard. But it was a great advantage to him if he just believed in it.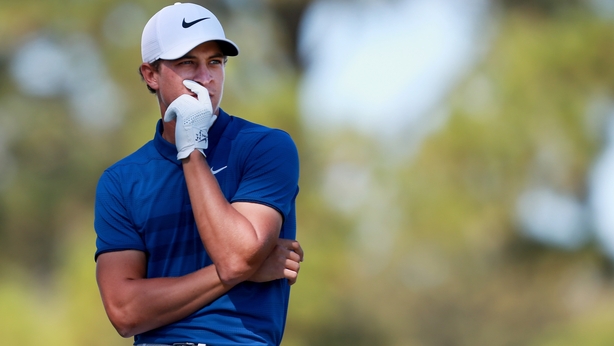 "As I would say to any teenager, there's nothing wrong with hitting it far. but you've got to learn to play from where you're hitting in it. 
"Whereas a lot of times, they would coach you backwards into the fairway, I would say no, just learn to do it from where you are and you'll progress up the levels."
What does this mean for the comparatively shorter hitters?
Harrington said the days of shorter hitters winning tournaments are not over, as golf is comprised of many elements other than power. 
However, it will become more difficult. With such a large critical mass of big hitters on tour, it will take just one or two of them to hit a burst of putting form each week to reduce the opportunities for the short-to-medium hitters.  
"They're becoming the outliers whereas when I was growing up, the long-hitter was the outlier and were easily undermined in terms of confidence. 
"Going forward, the short hitter will be undermined. A good putter does a lot in golf and there's a lot of things that go into it but it's hard on a majority of golf courses for a short-ish hitter - and remember that these kids are trying to proof themselves for the next 15 years - to compete with 30 or 40 guys who hit it like Rory McIlroy in terms of distance, another 15 who hit it like Dechambeau and then one or two who hit it even further. When there are numbers of them, it comes down to which of those guys puts well."
And Harrington finished on a prediction that we will see women players competing strongly on the men's tour inside the next 20 years. 
"And the big change won't be in men's golf, it'll be in ladies golf. They're really going to see a big jump in ladies golf because teenage girls are seeing the same stuff on TV. I know a few coaching-wise and they are hitting it. 
"And there will be some girls coming on who will have the physical speed and power to be competitive in men's golf, not just turn up and make a cut, but be competitive. That's in my lifetime, in 15 or 20 years. 
"I've seen plenty of junior girls at this stage who will hit it as far as me - they don't do it now but in another five or ten years time, you'll see girls who'll have 170mph ball speed, which is what I have, and they'll be competitive. 
"They will come into men's golf and will be able to compete - on a good week. They will be shorter than the rest of the field but they'll be the same as the average is now."