Open Champion Shane Lowry says the coronavirus outbreak has put sporting concerns in the shade and has been impressed by the Irish Government's reaction to the global pandemic.
The Offaly man is self-isolating with his wife Wendy and three-year-old daughter Iris at their Florida base as Covid-19 continues to take hold.
As of yesterday, there were 1,564 positive Irish cases in total, with more than 22,000 deaths worldwide.
Speaking to RTÉ Sport's Eamon Horan, the 32-year-old said he is following events closely from the United States.
"I have RTÉ in the house, so I have been watching the news and updates," he said.
"It looks like the Irish Government is doing a very good job so far and I hope it stays that way. Hopefully we will turn the corner pretty soon, come out the far side and we will probably be better people for it."
Matters on the course have, like most other sports, have been greatly curtailed. The PGA tour has cancelled events up until June and next month's Masters has also been postponed, with organisers hoping to reschedule later in the year.
Lowry, who had been practising in his local golf club until it was recently closed, says the flip side has been more time with loved ones.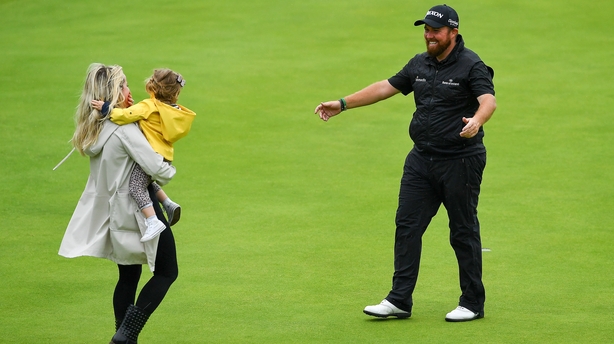 "We managed to set up a little gym in the garage we have," he revealed.
"Wendy goes in there and then I do my bit. We go for walks and try to keep a three-year-old entertained. That's probably the hardest part.
She [Iris] was used to going to school every day and we were used to our few hours where we could do what we needed to do.
"I have never spent this much time with my family. I am on Facetime more than I ever have with my family [in Ireland]."
---
My social distancing: Shane Lowry on Narcos & porridge
---
Lowry's gut instinct is that a decision on the golf calendar probably won't be made until the end of May, and trying to figure out what will happen for the remainder of 2020 is simply speculation.
At any rate, he thinks it has given some time for pause and reflection.
"You don't know what the virus is going to do or where it will end up," he said.
"Golf is a difficult sport because we are not all based in the same area. When it does come back, is it going to be difficult for some players from certain countries to get in? That will have to be taken into account.
"All the players just think it is absolutely mental what is going on, something you never thought you would see in your lifetime, but there's more to life than golf.
"When I go about my golf business in my daily life, I think there is a lot more than golf. This gives a lot of perspective."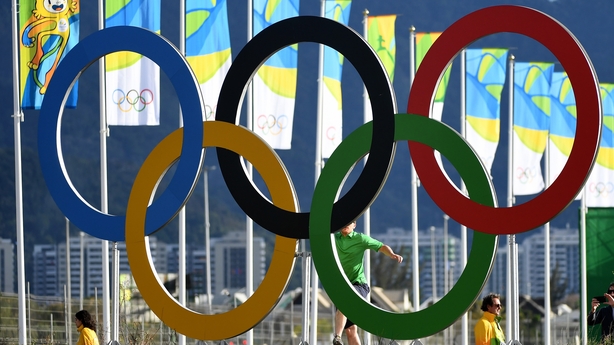 Lowry's chance to become an Olympian will be pushed back a year at least and he offered his sympathy for the athletes who had put their lives on hold to feature in Tokyo this summer.
"For everybody's health and safety, it was the right thing to do. It's not ideal for the athletes, but at the end of the day, sport is secondary and it is about taking care of your friends and family."
After his stunning success at Royal Portrush last year, thoughts quickly come around to the Open, but with the July weekend at Royal St George's now at risk, how does he feel about the possibility of a delayed title defence?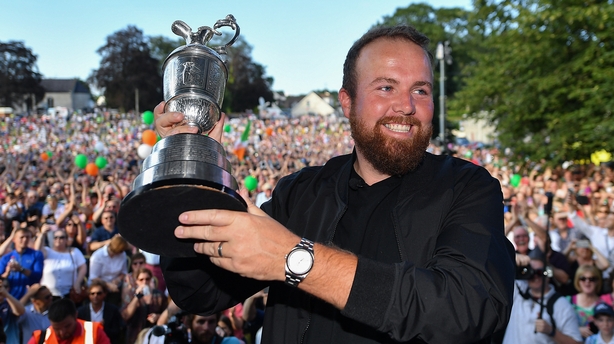 "Obviously I'd love to defend my title in July. If not, I'll be defending it somewhere along the line. Maybe I'll have the Claret Jug for a little longer than I thought, but it's all secondary."
The repercussions of the coronavirus has been felt in his household too, with Wendy looking to answer the call from the Irish Government for additional medical staff if and when they return to Ireland.
The amount of people out there who are putting in hard hours and long days into this for the country, it is incredible
"My wife is a nurse. She will probably kill me for saying this, but over the last week or so, she resigned some papers to get her nursing status back. If we get home over the next while over the next few months, she will probably go back to help out.
"The amount of people out there who are putting in hard hours and long days into this for the country, it is incredible."
Lowry urged people who could remain at home as a precautionary measure to do so, and said: "The right thing to do is to stay at home with your family to sit this out."