Rory McIlroy has confirmed that he plans to play at the 2020 Olympics in Tokyo, having previously signalled he was "more than likely" to do so.
In May, McIlroy, who withdrew from the 2016 Olympics because of concerns over the Zika virus, said he would likely play in Tokyo and spoke about his long-held dream to represent Ireland.
Speaking in Japan this week ahead of the Zozo Championship in Chiba Prefecture, the Down golfer has now firmed up that commitment, professing his excitement about claiming the status of 'Olympian' and praising the enthusiasm of the Japanese crowds.
"I'm excited to play the Olympics and call myself an Olympian," he told the Golf Channel. "Coming to such a golf-crazy country like Japan helps.
"It's a really good atmosphere and just being here this week and seeing the enthusiasm of the fans makes me look forward to coming back next year and playing the Olympics."
While issues surrounding the Zika Virus were cited as the reason for his withdrawal last time around - and indeed McIlroy wasn't the only player to pull out on those grounds - the Holywood golfer did admit that having to make a choice over which nation to play for had left him somewhat resentful over the whole saga.
He briefly touched on that issue on Wednesday but said it was important that he not let that affect his enjoyment of the Olympics.
"I've had to deal with things in regard to the Olympics that others haven't had to and that brings questions and difficulties
"But at the end of the day I thought I can't let that stuff ruin my experience of going to the Olympics and playing"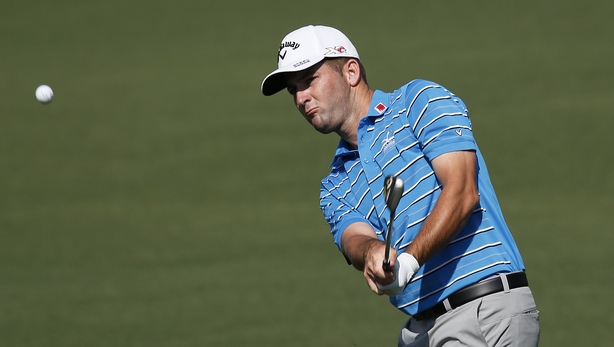 In a separate development, the four-time major winner admits he is "paranoid" about the possibility of failing a drugs test in the wake of Matt Every receiving a three-month ban.
Every was suspended from the PGA Tour for violating its drug policy, even though the 35-year-old said that the ban was for cannabis, for which he claims to have a prescription on medical grounds.
While cannabis is prohibited, the World Anti-Doping Agency dropped the cannabis compound CBD from its list of banned substances last year.
I'm very aware of the banned substance list," he told a pre-tournament press conference ahead of the inaugural Zozo Championship in Japan.
"I'm very careful with what I put into my body and I couldn't tell you if CBD oil is good for golfers because I've never tried it.
"It's tough because I take a very strong stance on performance-enhancing drugs or banned substances. I wouldn't be comfortable taking CBD oil. I would be too paranoid that there would be THC in it and then that obviously could lead to a positive test.
"I am the most conservative (person) on everything. I try not to take anything in terms of pills to help in any way. I'm even scared to take painkillers sometimes, like an Advil, I would rather just not."