Padraig Harrington says he is putting his legacy on the line by becoming Ryder Cup captain and admits that his management style is one based on practicality rather than emotion.
As expected, the three-time major winner was confirmed as Thomas Bjorn's successor today as Europe look to defend their title at Whistling Straits.
Harrington has served as a vice-captain at the last three Ryder Cups and appeared in the biennial contest against the United States six times as a player but admitted that he had to give careful consideration before accepting the role.
"I thought long and hard about this," he told RTÉ Sport's Greg Allen."I had to make sure I really wanted it. I know I have to commit to this for the next 20 months. I have to put time and effort into this.
"I want to put myself on the line" - Padraig Harrington is willing to risk his legacy by becoming Ryder Cup captain #rtegolf pic.twitter.com/mKP9tL7TWp

— RTEgolf (@RTEgolf) January 8, 2019
"This is the priority, I'm not thinking about my own golf. I'm happy I can still play golf and enjoy it, but this is my front and centre for the next 20 months."
Having spoken earlier today about the "daunting" proposition of the role, the 48-year-old admitted that previous tournaments have shown how quickly perceptions can change depending on the outcome of the event.
"I'm prepared to put my legacy somewhat on the line. As we know, a winning Ryder Cup captain is great and a losing one they will find fault somehow. It's one of those things, you are putting yourself out there.
"I had to question whether I wanted that. I've always wanted that in terms of my own golf, but it's a different thing when you are in management."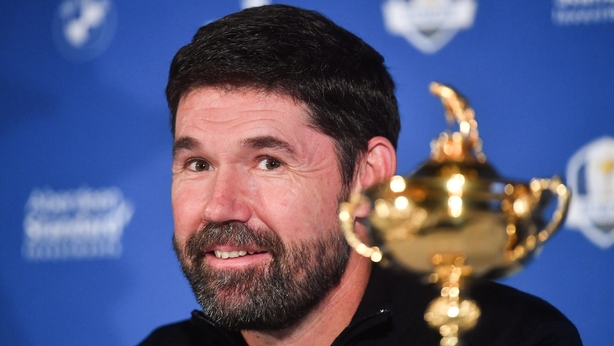 A Ryder Cup winner in 2002, 2004, 2006 and 2010, along with his three major victories, mean the Irishman was always going to feature on any shortlist, but Harrington concedes that accolades on the course don't automatically translate into management success.
"Some of this is tough for me. I'm not the warm and fuzzy guy, the emotional side I will have to work at. I'm the practical guy. You need both of those. You have to be able to relate to all sorts of personalities.
"I want to be a good Ryder Cup captain and I don't want to rely on my past for that"
"Just because I have won three majors doesn't mean I'll be a good Ryder Cup captain. Just because you have had a good golfing career, it's a management position and it's a different outlook.
"I want to be a good Ryder Cup captain and I don't want to rely on my past for that.
"I've seen the emotional captains, who make you believe they believe in you. They put the arm around the shoulder and give you confidence.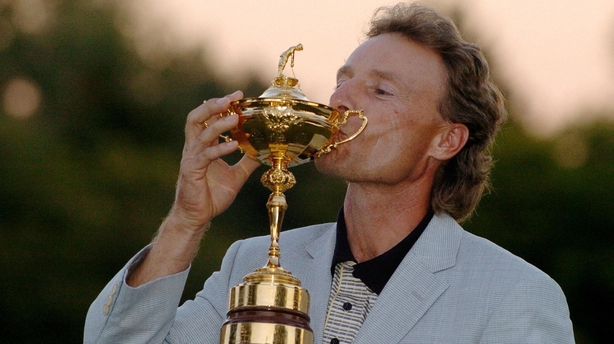 "I've seen the pragmatic in Bernhard Langer (above), the practical school teacher type. I hope to gather the best of all the captains. Maybe add a little bit of me, but I just hope I can respond to each player."
Rory McIlroy stated last week that he has "done his time" in Europe and re-emphasised his focus on the PGA Tour in 2019, but Harrington has no concerns over the motivation and hunger of the Northern Irish golfer for next year's event in Wisconsin.
"I am looking at his actions rather than words and his actions are all about Europe"
"I have been involved in a number of Ryder Cups with Rory," he said. "Rory loves. He lives it. It's such a big deal for him. He's a leader in the team room now. Nothing gives him the buzz like he's getting out of a Ryder Cup, on the golf course and in the team room.
"He will do everything he can to be involved in that. He will be involved. I am looking at his actions rather than words and his actions are all about Europe."