Rory McIlroy believes that he has "done his time" in Europe and has re-emphasised his reasons for focusing on the PGA Tour in 2019, starting at this week's Tournament of Champions in Haiwaii.
The four-time major winner has spoken at length about his reasons for looking Stateside this year and now the former world number one is set to put those plans into practice at the Kapalua event, where only 2018 PGA Tour winners are invited to the prestigious year opener.
McIlroy, who secured his invite by winning the Arnold Palmer Invitational at Bay Hill last March has made significant changes to his schedule for the year ahead as he begins the year in America, having previously started with high-profile European Tour events in the UAE.
"My life's here [in the USA]. I have an American wife. I live in America. Honestly, I enjoy it here more. The way of life is easier. The weather. The convenience," admitted McIlroy, speaking to Golf Digest ahead of this week's event.
McIlroy's reasons for placing a greater emphasis on the PGA Tour relate to one of his main targets - to return to the top of the world rankings. And the Holywood native believes that the best place to achieve that is by playing regularly in America, where the best players are playing and the most world ranking points are on offer.
In fact, McIlroy's schedule for the year ahead sees very little focus on the European Tour outside the majors and the WGC events, and McIlroy may not play in Europe until July in the build up to The Open, which takes place on Irish soil at Royal Portrush on 18 July.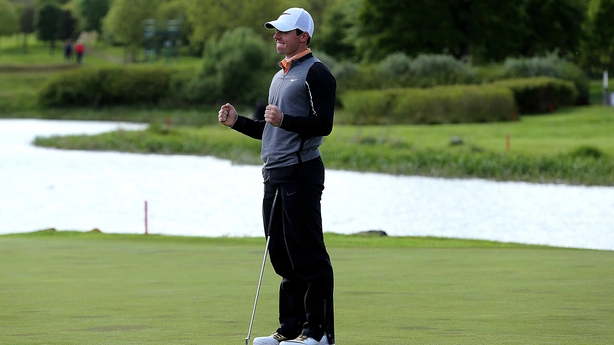 The Dubai Duty Free Irish Open takes place two weeks' previous at Lahinch, while the Scottish Open sits in between the two, and it remains unclear as to whether McIlroy will actually play at the County Clare event, the tournament that he has hosted in recent years.
"Look, you can talk all you want about these bigger events in Europe, but you can go to America and play for more money and more ranking points," explained McIlroy.
"The European Tour is a stepping stone. That's the truth. That's the way it is. It's tough. I still want to support the European Tour, and I talk about this loyalty thing with Europe. …
"[But] it's not as though I'm just starting out and jumping ship. I've done my time. I've done everything I feel like I need to do to say OK, I'm going to make my own decisions and do what I want."
And from a golfing perspective, there is real logic to McIlroy's decision to focus on the PGA Tour, as he admitted he does not like to play catch-up every season in terms of FedEx points.
"I'm sick of always showing up in Florida 100th in the FedEx Cup," added McIlroy. "I just don't like seeing that number beside my name. The rest of the guys have played 12 PGA Tour events, and I'm playing my first or my second … you're not in a good position starting off.
"I want to play against the best players in the world. I get a buzz from that.
"I'd much rather go down the stretch against Justin Thomas or Dustin Johnson. I'm not putting anyone down in Europe, but the depths of fields and everything is just that bit better over here.
"It's what everyone is striving for. It's why Francesco Molinari is here this week. It's where it's heading."