Daan Huizing continued to produce excellent golf at Galgorm Castle and takes a six-shot lead into Sunday's final round of the Northern Ireland Open Challenge presented by Clannah and XJET.
Following on from opening rounds of 65 and 66, the Dutchman posted another five-under-par 66 to move to 16 under, with Jens Dantorp, James Heath and Bernd Ritthammer his nearest challengers on 10 under par.
Jonathan Caldwell is best of the Irish on five under, while Neil O'Briain is a shot further back after shooting a one-over-par 72 on Saturday. Irish amateur Dermot McElroy also posted an over-par third round to sit on two under par going into the final round.
Former Ryder Cup player Oliver Wilson shot a three-under 68 to move to nine-under, seven shots off Huizing's lead.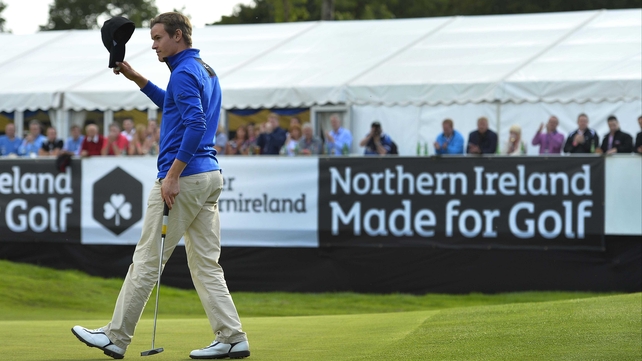 "It took me a few holes to relax into the round today but once I did that I managed to play really well and take a few chances," said Huizing.
"I knew that I had a nice lead and once I got into my game today I just wanted to keep going and to try and make as many birdies as I could because the bigger the lead I have then the better it is going into the final round.
"To be six ahead is really good because I can probably be a little bit more conservative tomorrow. If I had only been a couple under today then there would have been a few guys who would be looking at the scores know if they shot six under in the final round then they could catch me, so it is good to have such a lead going into the final round."