Analysis: Does hurling need to be fixed?
Updated: Saturday, 15 Feb 2014 14:15

| Comments
By Rory J O'Neill
We have to be honest. This document as proposed by Kilkenny legend Eddie Keher is perplexing.
When something doesn't seem broken in the first place why then attempt to fix it?
Keher's proposals stemmed from a number of contentious dismissals in last year's Championship and, in the case of Patrick Horgan, Henry Shefflin and Ryan O'Dwyer, the perception is/was that they were a result of overly vigilant officiating of the kind that 'hurling people' see as a hindrance to the sport - but the game needs rules.
When Eddie Keher and Brian Cody speak about the game of hurling let no one be under any illusion that it is Kilkenny hurling that matters first and foremost to them. And rightly so.
That's their prerogative. The game of hurling belongs to more than Kilkenny, however, and while some of what's in Keher's proposals might resonate with 'hurling people', we need to be careful about chucking the baby out with the bathwater.
On the back of arguably the greatest hurling Championship in living memory, we now, all of a sudden, need a platform to discuss where the game is going? Odd.
All sports should afford themselves the privilege of introspection and assessment on an ongoing basis - and if a particular area needs addressing then so be it.
The Standing Rules Committee is a most welcome addition in this regard and has the power to tidy up any anomalies that crop up. But what happened last year that was so outlandish that a root and branch assessment on disciplinary issues now seems so necessary?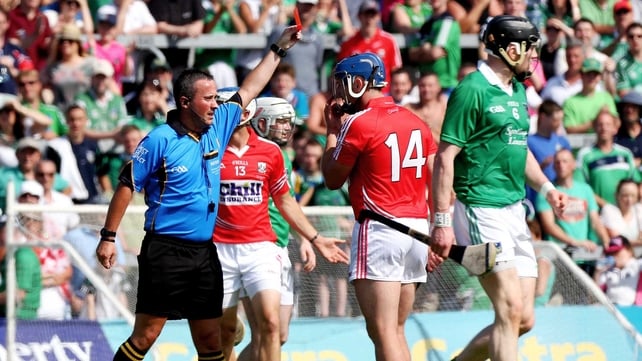 The three sendings off, when looked at in isolation, all had cases for the defence. Patrick Horgan's was clearly unintentional given the player's exemplary disciplinary record (and a blinding sun) yet a strike with the hurley, accidental or not, gave James McGrath a difficult decision to make.
The Limerick player, Paudie O'Brien, received a ferocious belt of the sliotar on top of his head at exactly the same time and the combination of both convinced McGrath under rule 5.2 – "To strike, or attempt to strike an opponent with a hurley with minimal force" – was deserving of a straight red.
Cork successfully argued that the accidental nature of it warranted a caution as opposed to a sending off yet James McGrath admirably stood his ground on the issue.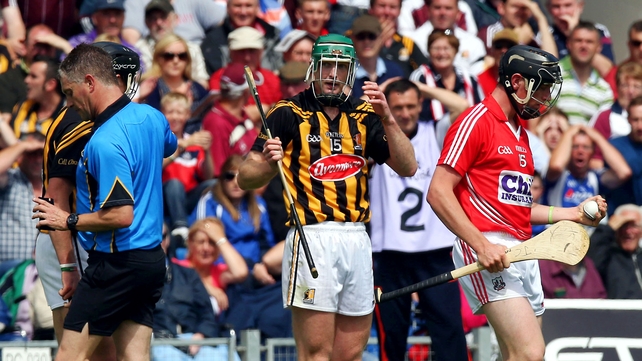 Henry Shefflin's red card was also overturned on appeal and to most observers this made sense. No consolation to Kilkenny in retrospect, but justice was at least seen to be done and referees, like us all, can make mistakes from time to time.
One of the more lucid moments during last season's Sunday Game run was how many times we had to replay the original foul from a myriad of angles to see exactly why Barry Kelly chose to book the King for that first infraction.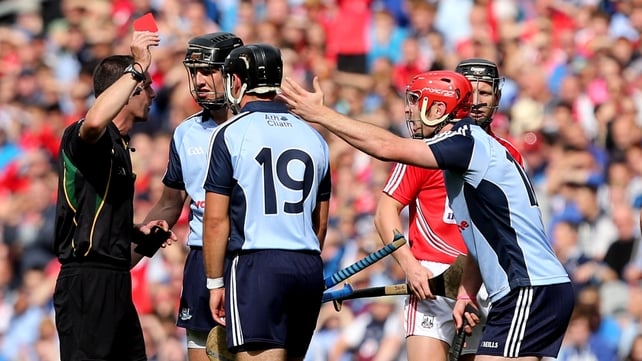 The third one - Ryan O'Dwyer v Cork in the All-Ireland semi-final - was again a difficult one for referee James Owens, who by popular consensus with The Sunday Game panel on that day had a terrific game.
Again, with the benefit of a number of different angles the two bookings were to the letter of the law perfectly legitimate. The first one was a frontal charge on Luke O'Farrell. Don't let anyone convince you otherwise. People can talk about side-to-side and fair shoulder all they like - it wasn't!
Could he have gotten away with a ticking and a stern word? Possibly, but what kind of message would that have sent out?
Was there an element of 'evening things out' when Liam Rushe avoided what looked like a certain red later? Possibly, but that's sport.
"Hurling was never a cynical game, but it is now starting to become one due to the unjust penalties imposed for fouls by players full of honest endeavour."
This particular statement from Keher seems totally at odds with what we see in practice. Cynicism has existed in every sport, in every era since time immemorial.
While the cynicism we have grown accustomed to has been more a feature in the big ball game, it has found a home in areas of hurling too.
Deliberate playing of the hurley: the flaking and belting across an opponent's elbow/arm when on a solo run; grabbing an opponent's hurley and pulling your man to ground in order to win a free; interference with the helmet or faceguard under puckouts (which is hopefully being dealt with) have all been common enough over the last 10-12 years and for much longer.
The game has gradually entered a new phase though and is a very different one to the one in which Keher played. The fundamentals of manliness, physicality, skill and aggression are all still very much intact and always will be but the game is different all the same.
Firstly, ground hurling has virtually vanished. So with the increasing emphasis on having ball in hand and the ever decreasing amount of time the ball spends on the deck a number of indiscretions have become more prevalent.
Most notably the use of 'the spare hand'. This is something Donal Óg Cusack has spoken passionately about and elaborated on in the past as a particular ill that's as cynical as any of the indiscretions attributed to the introduction of the 'Black Card' in football.
Cusack wrote in August 2012:
"Now, the spare hand is used for pinning one of your opponents' arms down by his side, preferably the arm that has his catching hand on the end of it. The spare hand is used for pulling your opponent down on top of you to make it look as though you have been pushed from behind. The spare hand is used to interfere with his hurley. The spare hand is for getting a grip of his waistband or jersey so he doesn't move. The spare hand is for grabbing the face guard. The spare hand is for protecting yourself when you body-check somebody. The spare hand is for raising to tackle a man high at neck level when he tries to go past you. The spare hand is for stopping the player so your team-mates can swarm around him and force a turnover with their spare hands."
Referees for a long time found it difficult to police these fouls.
Understandably so, but the number of bashballs and throw-ins that result from 'hurling scrums' and mini wrestling matches will attest to the numerous breakdowns in the free flowing nature that we all want to see in a game.
Liam Griffin, Wexford's All-Ireland-winning manager of 1996, once described hurling "like a great work of art where the picture constantly changes".
While Warhol might champion the colourful splash and dramatics of last September, the 09/10 vintage was an altogether different kind of beautiful. It's a toss-up between them - but if we had to choose, the 2009 final nudges it, but only just.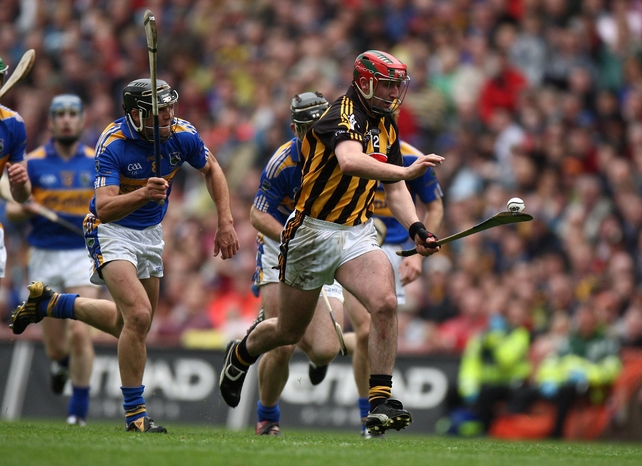 The greatest team of all time being put to the pin of their collar by their greatest rivals and nearest neighbours in search of an historic fourth consecutive title, it was an extraordinary epic that will remain unsurpassed, with an incredible array of skills being executed under the severest of pressures in pursuit of the ultimate prize.
So to borrow another phrase from the bourgeoisie, 'whatever you're having yourself'. It's all good.
The game needs to create enough room to accommodate all styles. Did any of us really think back then that someone the size, stature and skill of Podge Collins could thrive in the modern game?
When the Comerford brothers cried foul last August claiming there was a conspiracy afoot to see Kilkenny removed from the Championship, it raised eyebrows, but had they a point?
Maybe they did. To suggest it was a pointed conspiracy to undermine Kilkenny might be pushing it but what certainly did happen last year was a marked difference in the approach by referees and a stricter adherence to the rules throughout the Championship.
What has irked some of the diehards is that this directive has apparently come from National Referees Committee Chairman, Pat McEneaney, who felt a lot of foul play and, in some cases serious foul play, went unpunished in the 2012 Championship.
Nothing annoys a 'hurling man' more than someone perceived to be from the football fraternity offering up sermons on how the game should be played but McEneaney deserves immense credit if a tightening up on rules ensures we get more Championships like the one we got last year.
The black card in football has the traditionalists worried that hurling may be about to suffer some form of neutering totally at odds with its combative nature. It won't happen - but to suggest we need to get rid of yellows and reds while we're at it? Ah here...
Football has decided to clean up its act with the arrival of the black card and the signs are from the opening couple of weekends in the Allianz Football League is we could be on the verge of a more open, free flowing, attacking era where forwards are given a little more protection and the skills of the game are rewarded.
And just at that very same time when substantial progress is made in tidying up one code, the other one looks for a return to a bygone era. Strange days indeed.
Rory J O'Neill is Series Editor of The Sunday Game & League Sunday
League Sunday – Sun 7.30pm RTÉ Two and RTÉ.ie