Conor Lehane had yet to be born the last time Midleton won a county title, but on Sunday he fired his club to their first Cork hurling crown since 1991.
Midleton defeated Sarsfields by 2-15 to 2-13 at Páirc uí Chaoimh, with Cork inter-county forward Lehane scoring 2-10 of his club's total – an astonishing 2-07 of that from play.
Speaking to RTÉ Sport after the game, Lehane admitted he was surprised with the final result: "I don't really know how to react, but it wasn't due to any individual performance by any means or stretch of the imagination. It was totally and utterly a panel performance and that was it.
"It's one of those things you dream about when you're small and it finally came true."
Reigning champions Sarsfields were looking to win their fourth Cork title since 2008 and Lehane says his side were wary of the experience that they brought to the table – this was Midleton's first county final since 1994.
"They've been here before and they know what it's like," Lehane said.
"It's not often that they've been down at half time, but they always kept going and kept going, sure they have the experience behind them.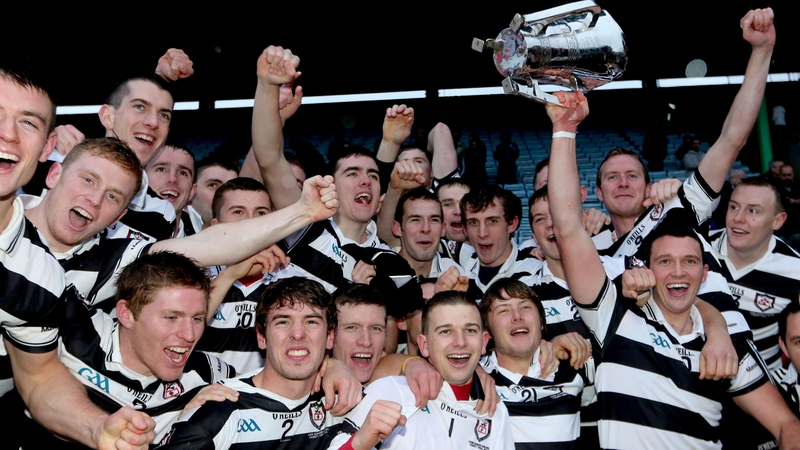 "Going into half-time you don't go round saying 'I got this' or 'I got that'. There's no point one player getting all your scores and then you come out and lose it at the end of the day.
"It was everybody. Everybody put over vital scores at vital times and put in great hooks and blocks."
The victory for Midleton sets up a Munster clash with the winners of the Clare final – between Sixmilebridge and Newmarket-on-Fergus – and many are already looking forward to yet another Cork/Clare battle this year.
"It's another thing to look forward to," Lehane says. "Especially the fact that it's Clare - but at the end of the day it's still club.
"They're a club team and we're a club team – we're just going to go out and play the best that we can and hopefully have a great game again."
But for now, Midleton intend to celebrate their title.
"We've been hearing about how the lads – the older fellas we'll call them – won throughout the years.
"It's unbelievable to finally get our own victory."