By Joe Dooley
What a difference a year can make and it is not over yet – this time last year Dublin had exited the championship after two very poor performances and were relegated from division 1A of the National Hurling League.
After a very good 2011 it looked like they had missed the boat as regards championship success and that they were in decline with Kilkenny still ruling the roost.
This year they gained promotion straight back up to division 1A in the league and they are now Leinster hurling champions for the first time since 1961 - defeating Wexford, Kilkenny and Galway along the way.
The difference between this year and last is that Dublin have refocused themselves and kept the heads down and worked hard.
The results are a culmination of a number of year's hard work under Anthony Daly who has continued to freshen up his approach and his back room team. The addition of Tony Griffin and Tommy Dunne this year being two very good examples.
"The bottom line is that Dublin are very well equipped to go all the way in this championship and they know that"
In my time as Offaly Manager, our mantra always was that we would be as well prepared as we could be to take advantage of any dip in form by Kilkenny who were playing at a different level. I am sure Dublin's approach was very similar and all their perseverance and hard work has paid off this year.
In addition Anthony Daly has being selecting a very settled and solid team for all their games in 2013 showing great faith in his players.
Gary Maguire is a great shot stopper. Liam Rushe has been dominating games from center back with great assistance from the strong Stephen Hiney and Michael Carton on the wings. Peter Kelly has settled in at full back and Paul Schutte and Niall Corcoran are typical tight marking corner backs.
Joey Boland is enjoying the freedom of midfield alongside the hard working Johnny McCaffrey. Conal Keaney, Ryan O'Dwyer and Danny Sutcliffe form a strong half forward line and the inside line of Paul Ryan, David Treacy and Dotsy Callaghan will punish any team if given the right ball and space.
Dublin now have a much stronger panel and the introduction of good impact subs such as Shane Durkin and Mark Schutte in each game has being crucial.
The bottom line is that Dublin are very well equipped to go all the way in this championship and they know that, so it is a real case of 'now or never'.
Their victory over Kilkenny their first since 1942 gave them huge confidence. Their display in the Leinster final - defeating reigning Leinster champions Galway by 12 points and scoring 2-25 in the process - was top class. Every player looked hungry for the ball and each were playing for the team.
How Dublin will cope with the five-week break will be interesting. My view is that this should not affect their performance and if anything they will be even hungrier than they were in the Leinster final with the championship now wide open.
This is a huge opportunity for this Dublin team to win an All-Ireland, something that has not been achieved in the capital since 1938. I would expect a hugely determined Dublin side to take to the field on Sunday.
Cork on the other hand are coming into this game on the back of a mixed championship. They were excellent against Clare, they failed to get going against Limerick and played their best game in the quarter final against Kilkenny.
The majority of the Cork squad have played Fitzgibbon Cup hurling and are all excellent skillful and mobile players, who will not lack confidence. They also have a very experienced back room team who know what it takes to win big games.
Cork, while not having played with the same level of consistency as Dublin this year, know that if they can get their act together for two successive games against opposition that they normally would not fear then they could be bringing the McCarthy Cup back to Leeside in September.
What a turn around that would be for Jimmy Barry Murphy given the exodus of players since last year. I think for many Cork supporters this would spell the beginning of a new fresh era in Cork hurling.
Anthony Nash is an excellent goal keeper. Their backs were brilliant against Kilkenny and completely snuffed them out in the quarter final. In fact Kilkenny struggled to even get shots in at goal in that game particularly in the first half.
Shane O'Neill was outstanding as was Conor O'Sullivan. Their half back line of Tom Kenny, Christopher Joyce and William Egan are very solid. Daniel Kearney is covering a lot of ground in the middle of the field and up front Pat Horgan has been excellent from frees and needs very little room to score from play.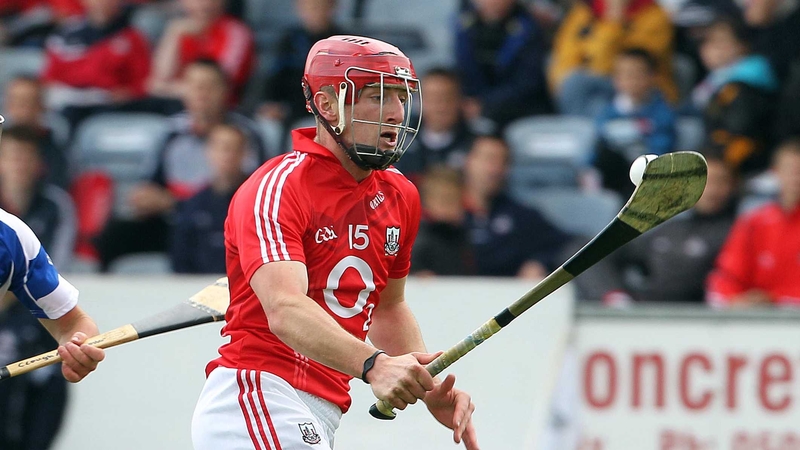 Elsewhere, Seamus Harnedy is continuing his good form and Conor Lehane is improving with every game. Pa Cronin is a good ball winner and both Jamie Coughlan and Luke Farrell are extremely fast players. The inclusion of Brian Murphy on the bench is also a major plus. Cork are very well equipped to go all the way.
A possible concern for Cork will be the lack of goal scoring opportunities created. They have only scored one goal from play in their last five championship games, however on the positive side no goals were conceded in these five games. All those games were against top teams - which shows the quality of their defensive play.
Remember also that at least 12 of the Cork team have the experience of playing in last year's semi-final. Cork under performed last year against Galway and will be determined not to have a repeat like performance on Sunday.
Cork traditionally are a team that if they get ahead of you then you could be in big bother trying to claw them back. They are good hurlers are will not make too many mistakes and I expect them to hit the ground running on Sunday.
The first 20 minutes will be crucial, especially for Dublin given their longer lay off.
This is an extremely difficult game to call but if Dublin can put the shackles on the cork forwards and keep the game tight especially in the early stages then I think they will grind out a win and advance to their first final All-Ireland final appearance since 1961.
The bookies unusually are not calling a winner and they are never too far out. The bottom line honestly is that this game could go any way and that strong cases can be made for going with either team and that's what makes it so intriguing. Roll on Sunday.