By Joe Dooley
At half-time last Sunday in Portlaoise I was standing on the terrace listening to the views of both sets of supporters. The Kilkenny view was that the lads were hurling within themselves and they should push on in the second half with the wind behind them and win easily enough and set up a Leinster final meeting with Galway.
Dublin supporters were less optimistic, expecting the same result as previous years and had given up on getting a win as their team played poorly in the first half, lacking conviction and shooting several poor wides.
In fairness to Dublin, they came out and played absolutely brilliant hurling in the second half against the wind, challenging for every ball, keeping it tight at the back and driving forward at every opportunity, laying off intelligent ball into space for the likes of Dotsy O'Callaghan, Conal Keaney and Mark Schutte to run onto and cause problems for the Kilkenny back line.
Joey Boland was also excellent from play and placed balls and he got great support from the hard working Johnny McCaffrey, Liam Rushe and Peter Kelly. Shane Durkin also looked very lively when introduced.
At the final whistle, the same supporters stood on the terraces and the Kilkenny inquisitions commenced with a much different view; that the lads looked tired, forwards not clicking (except for Walter Walsh) and they realised that they are sorely missing Henry, Jackie and Michael Fennelly.
Dublin, while regretting the concession of the last equalising point which deprived them of their first win over the Cats since 1942, were very upbeat and satisfied with their team's performance.
What this proves is that the old cliché that 'you are only as good as your next game' is so true. This week, many commentators and analysts are wondering if Kilkenny are slipping or are they just human?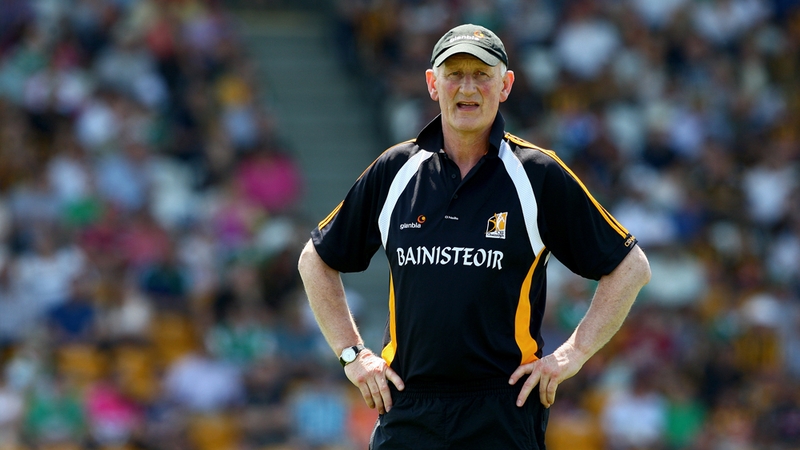 To answer this question you must appreciate the level of dominance that Kilkenny have exerted on the game.
Since 1999 they have contested 12 out of 14 All-Ireland finals, winning a record nine. In this period they have also won seven National Hurling League titles.
It is an unbelievable level of consistency with a core group of current players like JJ Delaney, Jackie Tyrrell, Tommy Walsh, Brian Hogan, Eoin Larkin and Henry Shefflin providing the backbone for the majority of these wins. Others such as Michael Rice, Michael Fennelly, Richie Power, TJ Reid, Aidan Fogarty and Richie Hogan have all made huge contributions also, not to mention those that retired in recent years, such as Derek Lyng, Eddie Brennan, Noel Hickey, Michael Kavanagh and Martin Comerford.
The level of commitment required to play at the top level year after year is immense. I know from my days with Offaly - particularly from 1994 to 2000 when we contested 6 Leinster finals and 4 All-Ireland finals - the toll of constantly being on the go can have on you and your family. Everything revolves around your involvement in hurling.
There is no let up between club and county activity and a lot of things are put on the back burner, particularly at home. You need great support from family and friends. For the Kilkenny players to keep doing this year after year shows unreal dedication, discipline and will to win.
Brian Cody has always kept his team fresh by introducing new players nearly every year, which keeps the pressure on the established players and no one is allowed to become complacent.
The difficulty at present is that due to the high level of injuries to key players he currently has not got the same options as he would like. The continued absence of Henry Shefflin is a huge concern. In addition the average age of a number of his key players is creeping up. They know themselves that their days of wearing the jersey are numbered but aim to stay playing and winning for as long as they can.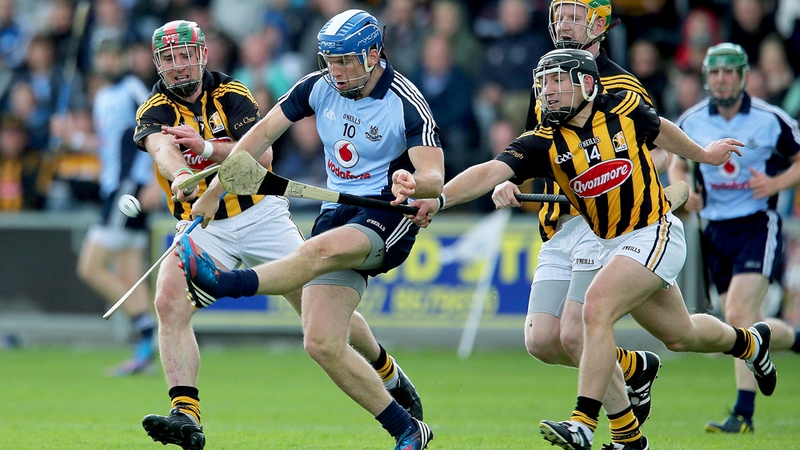 Kilkenny did look mentally tired last Sunday, but you must also give credit to Dublin for the way they took the game to them. They were accused of being lacklustre against Offaly, but yet won comfortably in the end and while they played very well in the league final against Tipperary, they relied heavily on Michael Fennelly for the important scores. They did win that final minus several key forwards. You can easily argue for and against their level of performances this year to date. The bottom line is they still remain unbeaten since last March.
I would also feel that they are trying to time their big performances for later in the championship. Last year Kilkenny were flying at this time and came up very flat against Galway in the Leinster final.
There is no doubt but Kilkenny are no longer the dominating force that they were in the 2006-2010 era when they basically beat every team they met by double digit margins while playing on average just four Championship games per year.
Brian Cody will be looking for a huge increase in workrate and commitment from all his players and I would expect a few positional changes up front. Anthony Daly will have his team fired up from the off and I expect Dotsy Callaghan and Shane Durkin will also start.
The stakes are even higher now that the loser plays Tipperary.
Kilkenny are only human and cannot stay winning forever - but they still have a lot of leaders in their ranks who want to stay going for another while. I expect they will rise to the challenge laid down by Dublin and advance this evening for a big meeting with the Tribesmen.
Roll on Saturday evening. It should be a cracker.
Kilkenny v Dublin will be live on RTÉ.ie from 6.45pm on Saturday with commentary from Ger Canning.