By Micil Glennon
Wexford v Dublin, Wexford Park, 7pm
Wexford and Dublin face off for the third time in five months and the results don't make for pretty reading for the Model County.
Dublin won the Walsh Cup final by six points but stretched that superiority to 13 for the Allianz League game.
With both of those games held in Wexford, you could be forgiven for thinking that Wexford aren't exactly looking forward to any visit from the men from the capital.
Add to that Wexford's poor league form in general, winning just twice (although they did draw with Limerick) and Dublin's promotion then it all points to one outcome.
But manager Liam Dunne is adamant that, with this date in mind all along, the previous results are meaningless.
"This day has been pencilled into the diary for the past nine months. We have had our shadow boxing with Dublin in the Walsh Cup and National League, but this is the real deal," he told the Wexford People.
Interestingly, Wexford have named former goalkeeper Éanna Martin at half-back and dual star Lee Chin, also due to start with the footballers against Louth on Sunday, makes the first 15.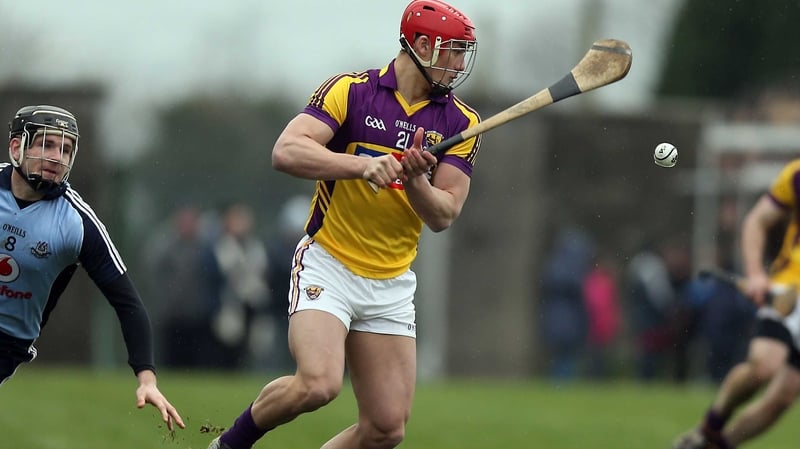 Dublin have already achieved their first goal – qualification to 1A – and now it's time to back that up with a decent tilt at Leinster.
While it would be dangerous to look too far ahead, Anthony Daly's men are operating at a different level to their opponents.
Corner-forward Paul Ryan is still wary of their task.
"[It's] Wexford, in Wexford Park in Championship – a different team altogether to the one beaten in the NHL. So we know they'll be up for it," he said in the Herald.
Daly makes three changes to the side who suffered a brutal 15-point loss to Tipperary in the league semi-final with Gary Maguire, Niall Corcoran and Ryan O'Dyer coming in.
It's Dublin's game to throw away but they should have enough to book a semi-final date with Kilkenny or Offaly.
Verdict: Dublin
Wexford: Niall Breen; Bobby Kenny, Andrew Shore, Ciaran Kenny, Eoin Moore, Richie Kehoe, Éanna Martin; Harry Kehoe, Lee Chin; Jack Guiney, Garrett Sinnott (c), David Redmond, Paul Morris, Rory Jacob, Gary Moore.
Dublin: Gary Maguire, Niall Corcoran, Peter Kelly, Paul Schutte, Michael Carton, Liam Rushe, Shane Durkin, John McCaffrey (c), Joseph Boland, Conor McCormack, Ryan O'Dwyer, Danny Sutcliffe, David O'Callaghan, Conal Keaney, David Treacy.
Live television coverage of Wexford v Dublin from 18:40 on RTÉ Two and RTÉ.ie (Ireland only). Live radio coverage of all the day's action featuring Wexford v Dublin from 15:00 on RTÉ Radio 1, RTÉ RnaG and RTÉ.ie (Worldwide).