Waterford manager Michael Ryan says his side will have to score goals if they hope to progress in the Allianz Hurling League.
Ryan was disappointed with the manner of his side's performance in the closing stages of their five-point loss to All-Ireland champions Kilkenny, but did not feel the margin of their defeat reflected the overall nature of the game.
"We would be a little disappointed to lose that game by five points. I don't think that the scoreboard is a fair reflection but, having said that, Kilkenny finished very strongly at the end.
"I would be a bit disappointed with our performance in the last fifteen minutes of the game because they outscored us and we struggled to get the scores up front. Very happy with the first 55 minutes but a little disappointed with the last 15."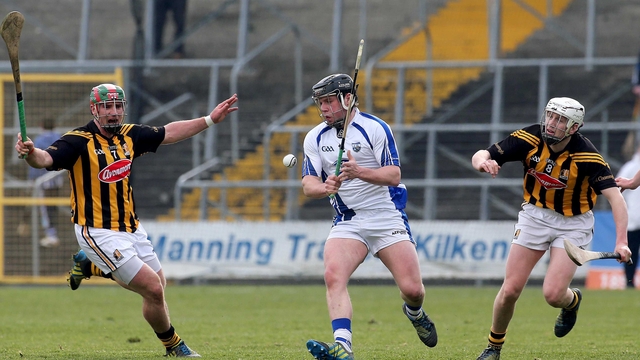 "In fairness to the team they will not be happy with either of the goals we conceded. If you give Kilkenny six points they are always going to be difficult to peg back.
"The disappointing thing is that we did not create a goal chance all day" - Ryan
"Having said that there were some really good things as well. We played some really good hurling in patches and got some good scores."
Ryan pinpointed the lack of a goalscoring threat as one of the main issues the Déise will have to address in the coming weeks.
"The disappointing thing is that we did not create a goal chance all day. If you are going to win hurling matches in Division 1 of the National League you probably have to get one or two goals.
"We didn't do that and it's our second game in a row where we have not got a goal. We will have to address that going forward."
"We have two home games coming up and we are still looking at qualifying for the semi-finals. To do that we need at least one win and probably a draw as well. We will have a big test against Tipperary next Sunday and we are looking forward to that."
When questioned by RTÉ's Brian Carthy about the status of veteran defender Tony Browne, Ryan said they would sit down in the coming weeks and see where things stood.
"Tony is on his own fitness programme, and he won't feature in the National League. I'll sit down and have a chat with him over the next few weeks and see where things are."