Preview: Allianz Hurling League Division 1A
Updated: Friday, 08 Mar 2013 13:08

| Comments
By Rory Houston
Tipperary and Kilkenny meet in Thurles on Sunday, while the second round of matches will also see Waterford taking on Cork and Clare entertaining Galway.
TIPPERARY v KILKENNY, Thurles 2pm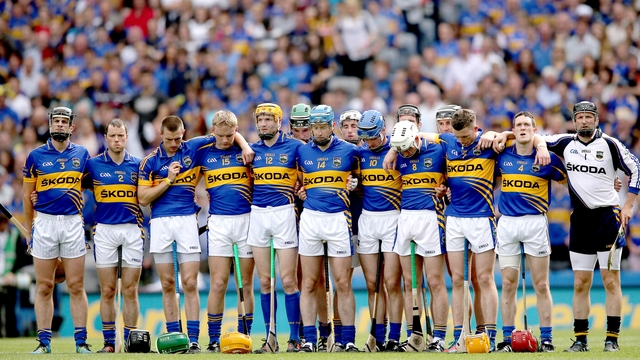 Tipperary and Kilkenny return to the Allianz Hurling League action looking to earn their first points of the season.
The Premier, who have home advantage against Brian Cody's men this weekend, went down against an impressive Cork side in their first outing of the year in the competition.
Cork picked off 0-26 in a display that defied the time of year and some of the increased hope for Tipp this year diminished.
Interestingly, manager Eamonn O'Shea referenced a lack of confidence in the side for the reason behind such a comprehensive defeat - the league is not a pressing matter for Tipp but restoring an edge to their play will take victories.
It's highlighted by this weekend's visitors - a good showing against Kilkenny will mean little if the Cats take the points in Semple Stadium.
As a result, Tipp make eight changes for this weekend's game.
Darren Gleeson starts in goals in place of Brendan Cummins - they will split goalkeeping duties over the league.
Michael Cahill, Adrian Ryan, Lar Corbett, John O'Brien, Conor O'Mahony, Eoin Kelly and Pa Bourke come into the team with Conor O'Brien, Johnny Ryan, Shane McGrath, Seamus Callanan, Patrick Maher, Brian O'Meara and Shane Bourke making way.
Cody was relaxed about their loss to Galway and given it was the first game, with some experimenting, that is not much of a surprise.
However, given the format and short nature of the Division 1A, it makes this game quite important in the overall picture of the top tier.
Kilkenny had the upper hand over Tipp last year and will aim to be sharper and not concede as easily as they did against Galway.
Goals killed Kilkenny's hopes in that first match. Improving on some basic elements will help ensure they enter winning ways this weekend.
Kilkenny have a psychological edge over a Tipp side that is already low on belief and it will take a massive effort to overhaul it for this weekend's game.
Verdict: Kilkenny
WATERFORD v CORK, Dungarvan 2pm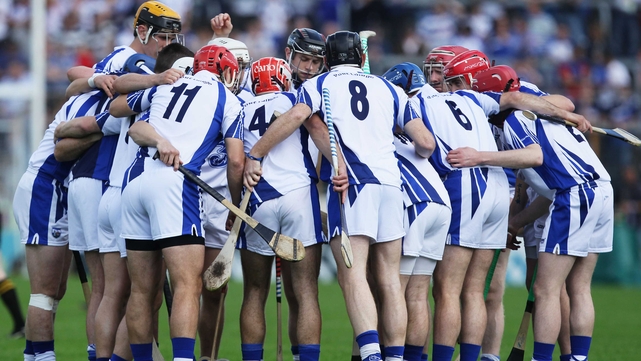 Most of the attention on Cork this week has been on Donal Og Cusack and his confirmation that a return to inter-county action is extremely unlikely.
The injection of youth into their panel under Jimmy Barry Murphy is admirable, and in that first match against Tipp, the benefits were clear.
Cork were invigorated, fresh, clinical and assured, despite just having three players over the age of 25 in their starting team.
It's a very early stage of the year, but this Allianz League can be a huge development for many of their young players.
The 0-13 haul for Patrick Horgan was complimented by another 10 scorers and it will also raise the mood in the county after some disappointing times.
Waterford struck late to take the points against Clare to aid the feeling in their camp after losing some big players at the end of last year.
Jake Dillon showed tremendous composure to score a last-minute point for Michael Ryan's team and in the first match of Clare's return to the top flight, it was a result that stemmed from the type of Dillon's score.
Ryan claimed in the aftermath that there is a spirit in the camp that defies some of the talk around their preparations.
He told WLR FM: "There were a lot of stories going around outside our camp that things weren't going well. We know ourselves that training was going magnificently well, everybody was working really hard.
"We had a fantastic team meeting [on Saturday night]; everybody was buzzing. We are not one bit surprised by this.
"We knew we could win this match. I'm thrilled with the performance of the players - they were absolutely outstanding."
It's a much tougher ask against Cork. Peter O'Brien and Seamus Harnedy will make their first Allianz League starts for the Rebels while Pa Cronin returns.
Cork should have enough to emerge with victory from Dungarvan.
Verdict: Cork
CLARE v GALWAY, Ennis 2pm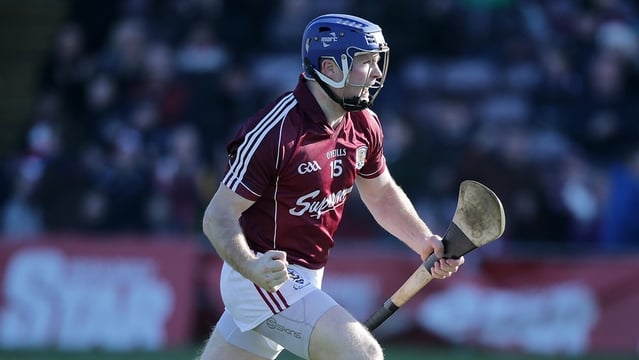 Galway will hope to make it back-to-back wins when they meet Clare in Ennis.
The Tribesmen needed their win over Kilkenny on the opening day after the All-Ireland final last season.
They were made to battle all the way by the Cats and it was an ideal match to kickstart another year.
One excellent aspect of their game was the manner they converted the goals, two in quick succession, and three in the first half helped set up a score that proved too much for Kilkenny.
Joe Canning utilised the long ball forward very well to the attacking line to set up two of the goals. However, there just five points from play from the team needs to bettered.
The Cats were allowed too much freedom at times and had they not notched seven wides in the second period, it may have been a different outcome from the three point win for the home side.
For Clare, they face a tough road ahead on their return to the league after that loss against Waterford, a match they would have pinpointed as a good chance of taking points from.
This is another game they'll feel is one they can shade.
Manager Davy Fitzgerald knew where the downfall came from first time out: "We gave them seven points from mistakes.
"We weren't as aggressive as we should have been, but it's important to point out that Waterford were good and aggressive on the ball and got some great scores.
"It's the first round of the league and we were beaten and it's not a nice place to be."
It could be a worse position come the end of the weekend and Galway should be near the top of the division come that time.