Marauding Mayo face tough task against Cavanagh-inspired Tyrone
Updated: Sunday, 25 Aug 2013 15:23

| Comments
By Martin Carney
It's been a cranky few weeks. Yes, 'that foul' provoked bouts of hysteria, accusation, finger-pointing and recrimination on a scale disproportionate to the offence and obscured to a degree Tyrone's achievement in reaching an All-Ireland SFC semi-final which, in truth, looked highly unlikely in the ashes of their defeat to Donegal in May.
By resolutely defending Sean Cavanagh and all things Tyrone in the face of sustained criticism, Mickey Harte has roused both his panel and support base, and set the stage for this eagerly-awaited clash with Mayo.
The qualifier route taken by Tyrone has seen the team rediscover its confidence and belief week by week.
Today's version may lack the genius of Canavan, the spirit of Dooher and the guile of McGuigan, but the industry of old, the combative defensive systems and the willingness of squad members to execute new roles as a game demands is commendable.
"A mother hen wouldn't patrol her coop or protect her brood as clinically as Big Joe McMahon guards the D"
In this respect, Conor Clarke and Peter Harte have thrived in attack when required, without ever neglecting their defensive duties.
Wily fox Conor Gormley still manages to anticipate danger quicker than most, although I'd say his legs scream at the effort he asks of them.
A mother hen wouldn't patrol her coop or protect her brood as clinically as Big Joe McMahon guards the D in front of his full-back line. Yet he proceeded against Monaghan to kick a pair of spectacular points from another parish in the second quarter that established a lead that Tyrone never relinquished.
The Donnellys have harried, foraged and covered ground that makes marking them an onerous task.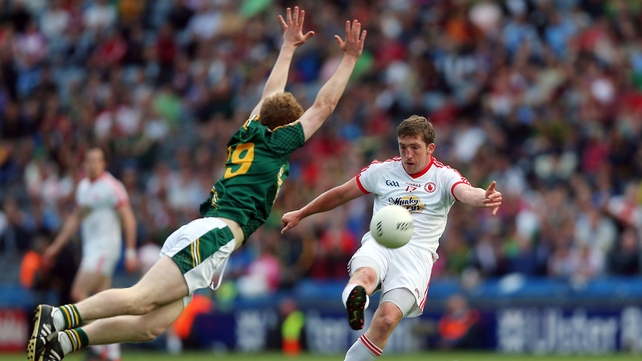 Yet it is the collective effort, allied to an ability to play the game on their terms and at their pace, that has been a feature of Tyrone's contests this summer. Trusting a defensive system is one thing, but possessing players who understand and apply themselves to ensure its success is altogether more difficult.
In their last four games Tyrone have prevailed on each occasion by two points.
Significantly, in the clash with Meath, they managed to keep their noses in front over the last 18 minutes despite only scoring four points in this period, while against Monaghan the same four points was their sum total over the final 28 minutes of the match.
That neither Monaghan nor Meath could better these totals was down to the well-honed defensive system that Red Hand have perfected over a long period of time, allied to their ability to patiently retain possession of the ball in pressurised situations.
To say that they have patented the art of protecting a lead may be fanciful, but I have no doubt that there aren't many who can do it as effectively.
Individual excellence in any sport excites us, and by grabbing our attention the star man draws us into a deeper appreciation of the game we follow.
Since his switch to midfield in the qualifiers, Sean Cavanagh has bestrode the summer like a colossus.
His will to win (unfortunately taken to extremes, as evidenced by his rugby tackles against Meath and Monaghan), fielding, distribution and scoring (where he has registered 28% of Tyrone's championship total), has set the tone for those around him.
At times he has been poorly served by his midfield partners, but that has elicited an even greater effort and spurred him to the levels that saw him win Player of the Year in 2008.
His joust with Aidan O'Shea on promises to be one of the contests of the summer.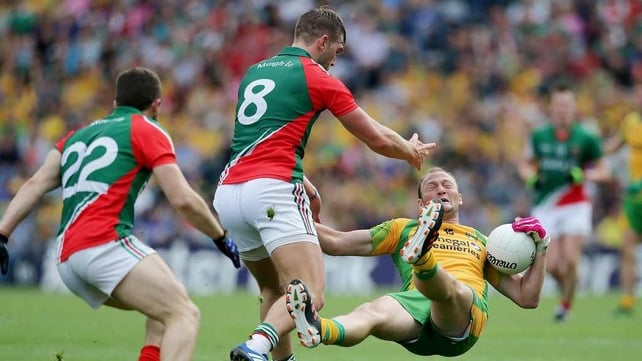 This season, partnered by brother Seamie, Aidan has delivered performances of consistent excellence from midfield that, while inspiring his colleagues, has also raised hopes in the county at large that the disappointment of 2012 can be eradicated.
The experiment of playing him in the forward line has thankfully been made redundant, so with the freedom it offers, midfield has become his realm and preferred hunting ground.
Against Donegal, the leadership and confidence he brought to bear on proceedings paved the way for the rout of last year's champions, and although his scoring rate pales by comparison with that of Cavanagh, his influence is equal to that of the Moy clubman.
Throughout the campaign, where admittedly the opposition was substandard in most cases, Mayo have revealed a ruthless streak, with defensive solidity and exceptional goalscoring being their trademark.
I have been very impressed with the displays of Ger Cafferkey, Colm Boyle and Chris Barrett at the back while Keith Higgins had a satisfactory outing in his new role as sweeper the last day.
James Horan is now faced with a dilemma - whether or not to persist with this sweeper strategy or revert to the traditional six at the back.
Either way, Higgins has the class to adapt to whatever role is asked of him.
Lee Keegan and Donal Vaughan are blessed with natural athleticism and they have used their licence to attack liberally.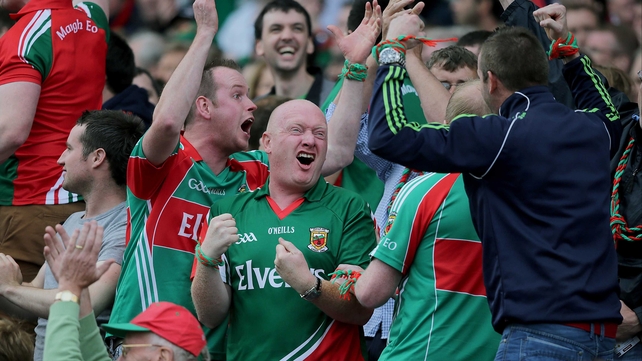 There may be a more pressing need against Tyrone to secure the middle sector of the defence so forward incursions will require good timing and may be less frequent than in recent games.
The attack, often its most criticised sector, has performed with a blend of industry and precision that has compensated for its perceived lack of real pace.
Their tackle count is well above average and many of their goals have been a result of turnovers.
Messrs McLoughlin, O'Connor, Dillon, Moran et al have thrived on the back of a liberal supply of ball and good movement, but the Tyrone defence will provide them with a real test of their credentials. The fact that the Ulstermen have gone the distance on three occasions in recent times must be respected.
By deliberately embracing favouritism, Mayo enter the fray in a different psychological mindset than before.
Caution, discipline and total concentration are paramount if they are to succeed. That they are well prepared is unquestioned - but are they good enough?
The answer should be yes by 5pm.
Live television coverage of Mayo v Monaghan (minor) and Mayo v Tyrone (senior) from 13:15 on Sunday 25 August on RTÉ Two and RTÉ.ie (Ireland only). Live radio coverage of all the day's action from 14:00 on RTÉ Radio 1, RTÉ RnaG and RTÉ.ie (Worldwide).