By James McMahon
After their run to the All-Ireland final last year, all eyes are on Mayo out west as they bid to make it a hat-trick of titles.
Last year James Horan's side entered the provincial fray on 24 June.
It's a much earlier start for this campaign with the green and red facing their old foes Galway in Salthill on 19 May.
After many seasons of underachievement the Tribesmen will be desperate for a meaningful run over the next few months.
They certainly won't fear their neighbours and the prospect of six weeks of inactivity, if defeat is their lot, will drive them on.
Similarly, Mayo will want to avoid the same fate. A full-blooded contest is in prospect by the seaside
The prize for the winner is a date with Roscommon on 16 June where John Evans' charges await.
After St Brigid's' success in the All-Ireland Club Championship, confidence is sure to be high in the county as the boys in the primrose and blue aim to reach a third provincial decider in four years.
The other side of the draw, and I'm not being unkind in describing it as the weaker section, has already seen Leitrim advance to the semi-final with an easy victory over New York.
They now await the winners of London v Sligo, who clash in Ruislip on 26 May.
In the last two years, the Exiles have gone close to recording their first win in the province since 1977.
They took Mayo to extra time in 2011, and so Sligo, who had an average league campaign despite preserving their Division 3 status, will tread warily travelling to the English capital.
Leitrim will feel confident about playing whoever comes through in their own backyard on 23 June.
GALWAY
It's five years since the maroon and white last reigned in the west. Expectations in the county aren't high that the wait will end in 2013, but the coming few months are important in terms of regaining belief and being more competitive.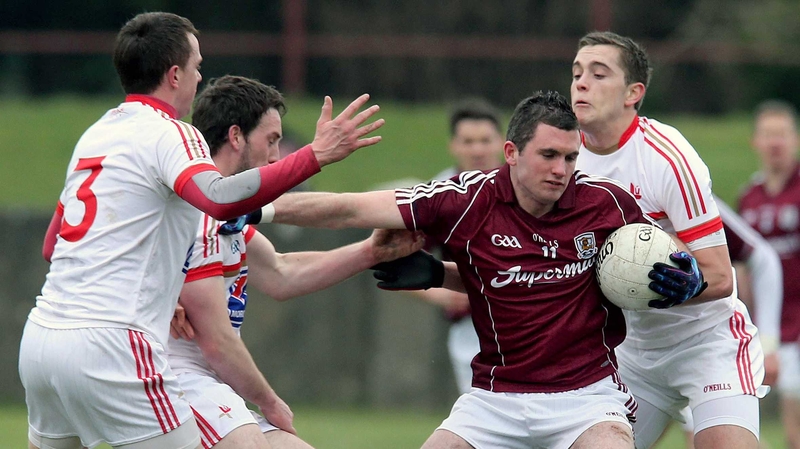 We thought that Galway had arrived on a more elevated stage this time last year when Roscommon were put to the sword in the Connacht opener.
Pundits, among them Pat Spillane, were caught up in a welter of excitement that Alan Mulholland's side could be one of the teams of the summer. A surprise defeat to Sligo, in which Galway were a beaten docket well before the end, put an abrupt end to their gallop.
A tame defeat to Antrim in the qualifiers capped off what was a miserable few weeks.
Inconsistency highlighted Galway's league campaign this spring and they never featured in the shake up to emerge from Division 2.
There are, however, bright spots on the horizon after the county's second All-Ireland U-21 success in three years.
Ten of the side that accounted for Cork in the recent decider are eligible for U-21 next year, with Thomas Flynn. Fiontain O'Curraoin and Shane Walsh also involved in this year's senior squad.
Coach Mulholland is obviously looking for the right blend of youth and experience, with Michael Meehan in attack a key part of his plans.
Traditionally Galway play an attractive brand of football, but their Achilles heel in recent years has been their inability to win tight matches.
Since 2009, they have lost six Championship games by one point.
Their opening joust with Mayo will tell us a lot, whatever the outcome. How they respond thereafter will come in for even greater scrutiny!
LEITRIM
A convincing victory in New York has Leitrim up and running in this year's Championship. It's a pity for them that they have to wait seven weeks before a provincial a semi-final date with either Sligo or London.
Joint managers Barney Breen and George Dugdale have certainly revived the fortunes of the county after last year's trimming by Mayo in the Connacht semi-final.
A first win in the qualifiers against Wicklow was followed by a gutsy display against Laois that resulted in a narrow defeat.
Leitrim football had found a new belief and victory in the FBD Connacht League was a perfect start to 2013.
A couple of narrow defeats in the League meant their quest to get of Allianz League Division 4 was a lost cause, but ample compensation would be getting to a Connacht final.
That would be mean involvement in the Championship until the end of July and all the excitement that goes with it.
Emlyn Mulligan is Leitrim's standout player and he helped himself to 3-07 against New York.
James Glancy is another attacker who has an eye for a score. Overall, the squad is stronger this year due to player's returning home.
A cracking atmosphere is expected in Carrick-on-Shannon for the last-four clash on 23 June in front of a vocal home support.
It's up to Leitrim to deliver on the field and so leave the fans relishing the prospect of a few more big days this summer.
LONDON
22 May 1977 is a landmark day in London GAA.
It saw the Exiles only victory in the Connacht Championship – a success over Leitrim in Carrick-on-Shannon.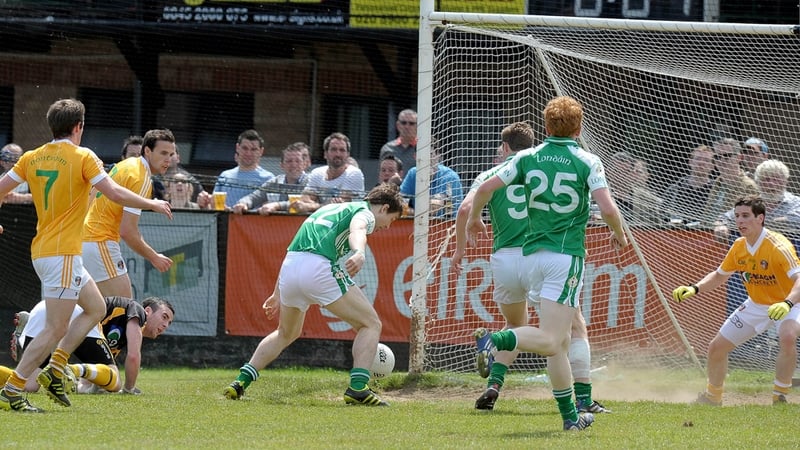 Subsequent campaigns have seen heavy defeats and moral victories.
However, in the last two years, both Mayo and Leitrim had narrow escapes in Ruislip.
Is it going to be the case of third time lucky when Sligo visit the English capital at the end of the month?
The league saw Paul Coggins' side only pick up one win in Division 4. That said their form in the secondary competition in recent years hasn't been great.
Their focus is clearly on the Championship and having a side that can put it up to the Yeats County.
Padraig McGoldrick and Mark Gottsche are key players in the London attack. Have they discovered other talent since the league to give them an extra push?
Preparations for the game in Ruislip have not been helped by the GAA refusal to allow London play friendlies against Wicklow and Louth due to some technicality in the Association rule book. Where would be without the rule book?!
MAYO
The two Connacht titles won under James Horan did not show Mayo at their flowing best and their success in the respective finals against Roscommon and Sligo owed much to their ability to grind things out and wear down their opponents.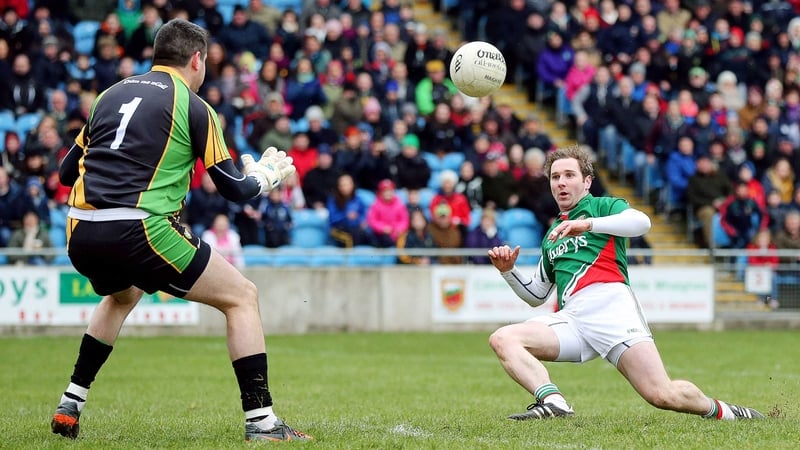 It was only in Croke Park that the side truly expressed themselves, as evidenced against Cork, Down and in the first half against Dublin last September.
Apart from conceding the two early goals in the All-Ireland final, Mayo did not do a lot wrong against Donegal.
Informed observers feel that this current squad, under James Horan's management, are capable of ending their long wait for a Sam Maguire.
Having to beat Galway and Roscommon away from home in order to get to a Connacht final will test Mayo.
In spite of their current high standing in the football rankings, facing you neighbours and bitter rivals makes it a great leveller.
Injuries to key players are not helping preparations ahead of the Galway clash. Key attacker Andy Moran has been out of action since last August, though talk has emerged that he could feature in Salthill.
His return would a huge plus to the squad. Michael Conroy will definitely miss Sunday week's clash with a shoulder problem, while Brian Gallagher and Colm Boyle are doubts.
The likes of Alan Dillon and Keith Higgins are back playing football again after their setbacks.
If the Tribesmen challenge is safely negotiated, Mayo will have four-week wait before the Roscommon game - so giving much needed time for key personnel to gain extra fitness.
It's another five-week gap to the Connacht final. If they are still in the provincial race at that juncture then Horan's charges may well be fully primed and ready for another assault on Croker.
There is no doubt that, on their day, Mayo are a match for any team in the country and will feel that another Connacht crown is well within their grasp.
Their full-back line is strong, where Michael Walsh will be vying for a starting place this summer.
David Clarke is an excellent custodian. Elsewhere, their half backs like to attack, though the manner in which Dublin got scores of them in the league semi-final was worrying
Aidan O'Shea has been deployed at No 11 and in midfield during the league. Where is his best position?
Mayo have talented forwards. Yet, they are somewhat goal-shy when it comes to the really important games.
A stat, you think, that will have to change if ultimate success is to be achieved next September.
Before all that is a fascinating race for the Nestor Cup – one where the reigning champions will not want to fall at the first hurdle.
ROSCOMMON
Kerry native John Evans is the man entrusted with guiding Roscommon's fortunes this summer.
Upon his appointment last November, Evans was of the view that "something big" is about to happen in Roscommon.
While only signing on for two years at the helm he added that he would be most disappointed if significant progress wasn't made in that time.
Despite not gaining promotion from Division 3, Roscommon did finish the league with three successive wins and were without the St Brigid's contingent for the majority of the campaign.
Success at underage level going back to 2006 has heightened prospects that the Rossies at last can field a side that can be competitive for the foreseeable future.
Their provincial success in 2010 was something of a surprise, but three years on, and under the tutelage of a shrewd coach, hopes are high that this current side can enjoy a fruitful campaign.
Colin Compton and Donie Smith are emerging players that have made a mark with the seniors this year.
Senan Kilbride has returned to the fold after his exploits with Brigid's, while confidence is high within the camp that Donie Shine will have recovered from a recent knock in a club game.
The history books have shown that Roscommon are more than a match for Connacht's 'big two' on any given day.
The quest to atone for last year's poor showing in the province will also be a motivating factor.
With a wily Killorglin man calling the shot you can be sure they will be competitive come mid-June.
How far that will take them remains to be seen!
SLIGO
Last year's beaten finalists will have to overcome London and then Leitrim to reach another decider.
Jarlath Burns made a point on League Sunday's preview of this year's championship on RTÉ that this could be the year that London end their long wait for a win in Connacht and that Sligo will have to be on their guard.
No doubt Kevin Walsh and his charges will be aware of the narrow escapes that Mayo and Leitrim had in recent years and will treat the clash with the utmost respect.
Sligo's recent league campaign was average to the say the least, apart from a decent first half display against Meath.
Yet, they wilted in the second period and lost out by two points. They also let a five-point lead slip against Cavan in the closing minutes.
Last year's semi-final performance against Galway and the way they kept toe to toe with Mayo in the subsequent decider is proof that Walsh's side are more than a match for any team.
Yet, in the qualifiers against Kildare they were abysmal.
The Yeats County, like so many other teams, are as changeable as the Irish weather! Finding a level of consistency is a real problem.
If they overcome London, they may find themselves as underdogs against Leitrim. That may suit them in Carrick.
Eamonn O'Hara has called time on his Sligo career. In attack, the likes of Adrian Marren and Mark Breheny are notable score getters, and the hope within the county is that David Kelly will also be able to play some part this summer.
Mayo native James Kilcullen has declared for the side – and his presence may solve a problem in an area where Sligo have struggled in recent years.
The All Blacks may very well reach another Connacht final, yet you wouldn't be putting your house on that happening!
Verdict: Mayo are a step above of the rest in Connacht and should have enough to reign supreme again and will benefit from any testing examinations.
Leitrim get the nod to face them in the final on 21 July.
Above all, let's hope for some good fare in the province this summer which would be a welcome change from what has been served up in recent times.