By James McMahon
An attractive double header at Croke Park gets this year's competition under way as champions Cork face Dublin, while All-Ireland winners Donegal tackle newly promoted Kildare.
Also back in the top tier are Tyrone, with Kerry, Mayo and Down completing the line-up.
CORK
The Rebel County have been installed as favourites to land another Division 1 title – a fourth on the trot. Indeed, under Conor Counihan, the tag of 'league specialists' is a true assessment as they also claimed Division 2 honours in 2009. There is no doubting that Cork have many fine footballers at their disposal and at full flow are pleasing on the eye. Yet there is the view that despite their league haul in recent times, the team have underperformed in the heat of championship battle, with only one All-Ireland to show since Counihan took charge in 2008.
The Aghada man would probably sacrifice more glory this spring for a second winning of Sam Maguire come 22 September next. Counihan has signed on for two more years as Cork boss and has freshened up his backroom team, with former minor manager Brian Cuthbert now on the ticket.
Apart from Nicholas Murphy's retirement the current squad is a settled one. Midfield dynamo Aidan Walsh will again be expected to have a telling effect, while up front Colm O'Neill's prowess as a score getter is not in doubt, though a greater contribution from those around will be expected if Cork are to be contenders on all fronts. Eoin Cadigan has decided to concentrate solely on football in 2013, while Damien Cahalane is also throwing his lot behind the new Counihan regime after switching from Jimmy Barry Murphy's hurling set-up. Daniel Goulding requires knee surgery and is not expected to return until mid-March.
Cork's interest in the McGrath Cup ended with a quarter-final defeat to Tipperary on 13 January. Counihan gave fringe players their chance that day, with the more established names like Aidan Walsh, Pearse O'Neill and Paul Kerrigan only seeing action late on.
All the big guns should be ready to tackle the Dubs at HQ this weekend. Beyond that, Cork will play host to Kildare, Donegal, Tyrone and Mayo, while their other travels see them face Down and Kerry.
The latter engagement is the penultimate game of the series, where much will probably be decided and a better assessment of all sides can be made.
After their All-Ireland semi-final loss to Donegal, Conor Counihan felt his side panicked and made bad calls when Jim McGuinness' side upped the ante. If Cork are to have a successful year, they are likely to encounter similar pressure situations and so must find a level of composure that doesn't see them fade well before the final whistle.
Last season: Allianz League Division 1 champions
2013 League fixtures
2 February v Dublin (a)
9 February v Kildare (h)
3 March v Down (a)
10 March v Tyrone (h)
16 March v Donegal (h)
24 March v Kerry (a)
7 April v Mayo (h)
DUBLIN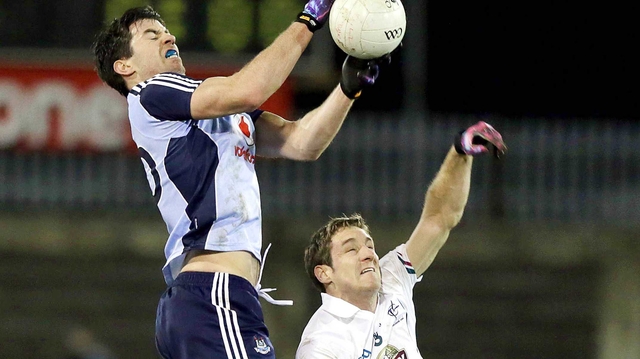 Jim Gavin is the new man at the helm in Dublin after a successful stewardship of the county's U-21 side that saw him mastermind two All-Ireland victories.
A conveyer belt of talent is there, with Gavin using the O'Byrne Cup to try out many players. The likes of Cormac Costello, Eric Lowndes, Shane Carthy and Tomás Brady are among a bunch of exciting newcomers who are likely to see action in the spring campaign.
Ciarán Kilkenny's decision to cut short his AFL stay and return home is an obvious boost. The Castleknock native is a real talent and did not look out of place when he featured in last year's All-Ireland semi-final.
Jack McCaffrey, another of last year's winning U-21 side, who subsequently was promoted to the senior squad by Pat Gilroy, is an assured and tidy defender and will be looking to cement his reputation further in the coming weeks.
It seems then that coach Gavin has plenty of options to consider during the league, before settling on a side that will do battle in the summer. He and his backroom staff, which includes former boxing champ Bernard Dunne, will strive to have Dublin chomping at the bit from the off.
Last year's league campaign was mixed for the squad and included a heavy defeat to Mayo in Castlebar. Whether it was a hangover from the glory of the previous year, 2012 was ordinary in many ways for Dublin, despite the retention of a Leinster title and a brave last 20 minutes in the All-Ireland semi-final.
Having five games in Croke Park will be advantage for this league campaign, though away trips to Kerry and Donegal won't be easy. At this remove Dublin look well poised to claim a semi-final berth – if they can rediscover the dash and verve that characterised their journey to the final in 2011.
Their rivals and interested observers will take note of how Jim Gavin blends youth and experience. If he gets the balance right, Dublin have the potential to be a serious force year on year on all fronts.
Last season: 5th in Division 1
2013 League fixtures
2 February v Cork (h)
10 February v Kerry (h)
2 March v Mayo (h)
10 March v Kildare (h)
16 March v Tyrone (h)
23 March v Down (h)
7 April v Donegal (a)
DONEGAL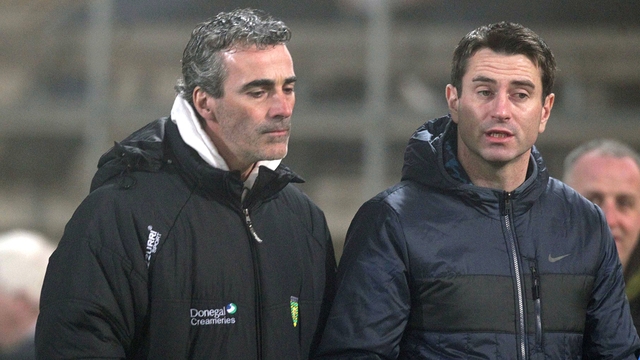 After their deserved All-Ireland success last year and the celebrations that followed, minds in Donegal are now focused on a new set of challenges.
As befits a manager as diligent and thorough as Jim McGuinness, the word echoing loudly from the camp is that what happened in 2012 is now firmly in the past.
Donegal open their campaign against Kildare at Croke Park against the backdrop of limited preparation. The team only arrived back from a holiday in Dubai on 8 January and their McKenna Cup campaign featured many inexperienced players.
They were well beaten by both Fermanagh and Monaghan. It possibly may take Donegal a few games to find their rhythm, with much emphasis being placed on their intense training regime.
Such is the competitive nature of this division that playing catch up come the latter end of March may leave them with little wriggle room in avoiding relegation.
Away games against Tyrone, Cork and Mayo won't be easy, but then again Donegal will find that all their rivals in the months ahead will be keen to lower their colours.
Jim McGuinness will no doubt have tactics in mind that will add another dimension to their game. The league may well be used to fine tune such tweeks. Add in the manager's firmly held view that his All-Ireland champions have not yet reached the peak of their powers and the sense of expectancy is heightened.
Only two sides in the last 23 years have gone on to retain the All-Ireland – more often than not we have seen squads fail to get to the required pitch in the following year. McGuinness will also be placing much emphasis on making sure that his side are mentally focused on what lies in store – insofar that they will not be found wanting in tight encounters.
On the personnel front, Karl Lacey will miss the campaign as he recovers from hip surgery. Mark McHugh is nursing a pelvic injury, but will hope to return for the latter stages. McHugh's brother Ryan, an exciting minor from last year, has joined the squad, while Mark McGowan, a member of the St Eunan's team that won last year's county championship, gets a recall having last featured in the senior ranks in 2008.
Last season: 6th in Division 1
2013 League fixtures
2 February v Kildare (h)
9 February v Down (h)
3 March v Tyrone (a)
10 March v Kerry (h)
16 March v Cork (a)
24 March v Down (a)
7 April v Dublin (a)
KERRY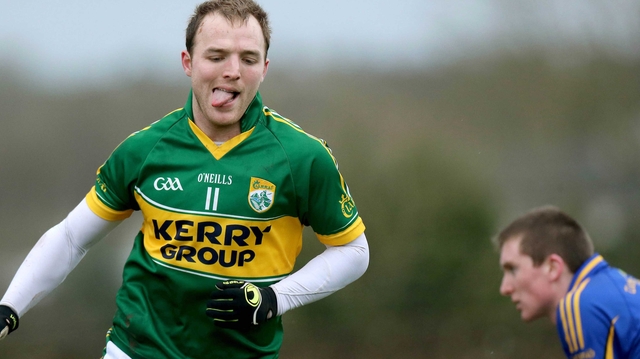 Eamonn Fitzmaurice has been handed the management keys in the Kingdom and with it the pressure of keeping the county at the forefront in all competitions.
He has made a good start, with victory in the McGrath Cup. The selection of Fitzmaurice may have surprised a few, but the early season vibes are positive regarding his stewardship.
After the heartache of the All-Ireland loss in 2011 and a season of underachievement last year, Kerry need to reassert their toughness in the months ahead.
In the aftermath of their defeat to Donegal last August, then manager Jack O'Connor spoke about how is side were forced to play the game on Donegal's terms. Kerry sees themselves, and rightly so based on their haul of silverware, as the kingpins of football. They don't like being subservient to anybody!
The appointment of the highly regarded Cian O'Neill as fitness trainer is a shrewd move as Fitzmaurice plots a new way forward. Eoin Brosnan will captain this side this year, though he and his Dr Crokes colleagues will miss the early stages of the league as they strive for All-Ireland club glory.
Familiar names such as the Ó Se brothers, Bryan Sheehan, Kieran Donaghy, Paul Galvin, Darran O'Sullivan, Anthony Maher and Brendan Kealy are still involved. Of the new names used in the McGrath Cup, Jack Sherwood from the Firies club has acquitted himself well in the half-back line.
Kerry begin their campaign away to Mayo, with the Dubs next up at home. After that are testing assignments away to Kildare and Donegal, before consecutive matches in Tralee against Down and Cork.
The season finishes with a trip to Omagh and a meeting with Tyrone. Many fans in the Kingdom are obviously looking towards a potential Munster final meeting with Cork in early July, but Fitzmaurice in his first year in charge would surely reckon some extra competitive games in the league.
With the talent he has at his disposal, you would not bet against them reaching the knockout stages again.
Last season: Beaten in Division 1 semi-final
2013 League fixtures
3 February v Mayo (a)
10 February v Dublin (h)
3 March v Kildare (a)
10 March v Donegal (a)
16 March v Down (h)
24 March v Cork (h)
7 April v Tyrone (a)
MAYO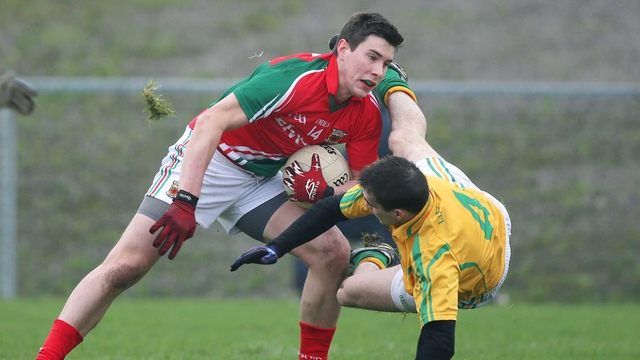 The Connacht side's record in the league's top flight since the turn of the century is quite impressive. They were champions in 2001 and have been beaten finalists on three occasions since then. Indeed in the overall roll of honour for the competition, Mayo are ranked second behind Kerry.
Despite another All-Ireland final defeat last September, there is much optimism among green and red supporters that James Horan is the right man to take the team forward that extra step.
Now into his third year at the helm, the Ballintubber could down with some more attacking options.
The team failed to find the net in last year's league final and in three of their championship games. In spite of that, Horan has a squad of players that are capable of having a say in matters again this year.
It's all about maintaining momentum – something the westerners haven't always done after an All-Ireland loss. Galway all too often have been their conquerors the following summer. This year's championship opener sees them face the Tribesmen again on 19 May next. A decent league run will have Horan's charges well primed for that date in Salthill.
The manager will obviously use the next few months to assess other available talent within the county, while also hoping that Andy Moran is back fit to lead the team from the front again.
Apart from those crucial first half lapses against Donegal last September, the defence is a solid enough unit, spearheaded by custodian David Clarke and the All Star trio of Ger Cafferkey, Keith Higgins and Lee Keegan
Mayo kick-off their spring programme with two games at home against Kerry and Tyrone respectively – opposition that will be a few weeks further on in terms of their preparation. 2 March will see them renew rivalry with Dublin in Croke Park, exactly six months on from their All-Ireland semi-final triumph.
A week later, Down are the opposition in Newry, followed again by consecutive games in Castlebar, with Kildare and Donegal the visitors. The series finishes with an away trip to Cork.
Last season: Beaten in Division 1 final
2013 League fixtures
3 February v Kerry (h)
10 February v Tyrone (h)
2 March v Dublin (a)
9 March v Down (a)
16 March v Kildare (a)
24 March v Donegal (h)
7 April v Cork (a)
KILDARE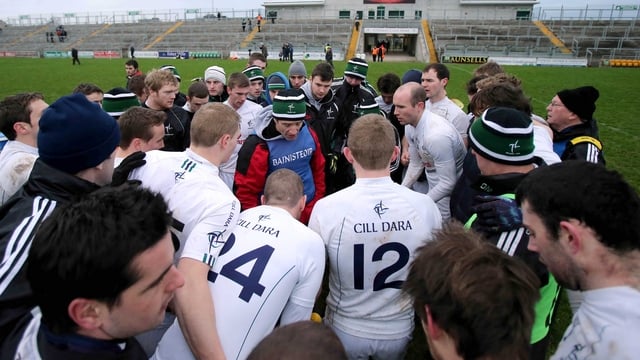 Kieran McGeeney begins a sixth year in charge of the Lilywhites knowing that the pressure will be on him to deliver something tangible later this year. Playing in the league's top tier is ideal preparation for those championship tests and you can be sure the side will be all fired up for their opening test against Donegal at Croke Park on Saturday.
That match will be evoke memories of the titanic struggles between the sides in the 2011 All-Ireland quarter final. Kildare lost narrowly that night after extra time – but they went down fighting.
In 2012, they exited the race for Sam at the same stage, but their resistance was timid. A spring that had brought a Division 2 title was meant to be the forerunner for another productive summer. Meath ambushed them in Leinster; Limerick should have done something similar in the qualifiers – but lacked the cuteness to do so. The Rebels then carved them open with ease. Of course, there was also the Seanie Johnston saga!
McGeeney has brought in former Wexford manager Jason Ryan to assist with the coaching for this year – and the later appears to be making an impression with the squad. Current player Emmet Bolton recently told RTÉ Sport "He's a fantastic addition to the background panel. He brings fantastic, fresh ideas. In training, he is really vocal and extremely keen. I doubt you'll speak to any Wexford footballer that has anything bad to say about him."
2013 has started well, with victory over Dublin in the O'Byrne Cup final.
James Kavanagh's decision to leave the squad over the winter was a surprise, but Johnny Doyle, committing for another season and the possibility that Dermot Earley may feature for the county again, are pluses.
Seanie Johnston can now concentrate fully on playing without any distractions. Tomás O'Connor, Daniel Flynn and newcomer Niall Kelly have all impressed in the January games ahead of a tough series of matches in the coming weeks.
After Donegal this weekend, games against Cork, Kerry and Dublin follow. A week before St Patrick's Day, McGeeney will have a good indication as to how his side are shaping up.
Last season: Division 2 champions
2013 League fixtures
2 February v Donegal (h)
9 February v Cork (a)
3 March v Kerry (h)
10 March v Dublin (a)
16 March v Mayo (a)
24 March v Tyrone (h)
7 April v Down (a)
DOWN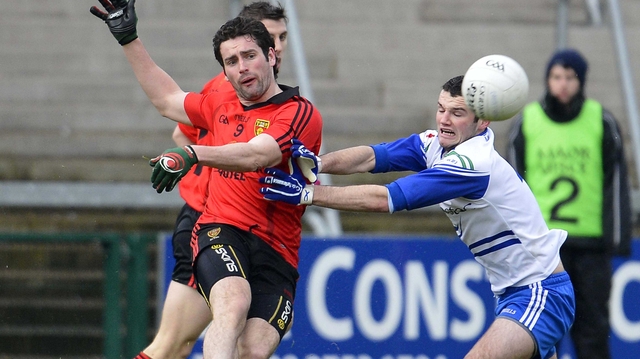 Newry is the venue this Saturday as Down begin their campaign against Tyrone. Traditionally, the Mourne county have no fear of the mid Ulster outfit and they will know that picking up points at home will be key in their bid to stay in the division.
Cork, Mayo and Kildare are also visitors to The Marshes. Three wins out of four at home could see James McCartan's side safe.
Last year, Down finished third in the division – a noteworthy achievement. Their chances of a attaining a similar berth this year have been dealt a blow with Daniel Hughes, Dan Gordon and Ambrose Rodgers all out injured at the moment. Paul
McComiskey's return to action after frequent spells on the sidelines is a boost, and the player got game time in the McKenna Cup. Mayobridge's Keith Quinn has committed himself to the county for this season, while the likes of Danny Savage, Ryan Boyle Ryan Mallon and Connaire Harrison caught the eye with their performances in January. The latter is one to watch – a mobile attacker – well capable of kicking scores from all angles.
Defensively, however, Down have shipped some big scores in the last year, most notably in last year's league semi-final; Ulster final against Donegal and All-Ireland quarter-final. McCartan, now in his fourth year in charge, and his selectors must reverse that trend.
Away games against Donegal, Dublin and Kerry will be a test of the Mournemen's resolve. It's an examination that squad should welcome as they bid to rediscover the tempo that brought them to an All-Ireland final appearance in 2010.
Last season: Beaten Division 1 semi-finalists
2013 League fixtures
2 February v Tyrone (h)
9 February v Donegal (a)
3 March v Cork (h)
9 March v Mayo (h)
16 March v Kerry (a)
23 March v Dublin (a)
7 April v Kildare (h)
TYRONE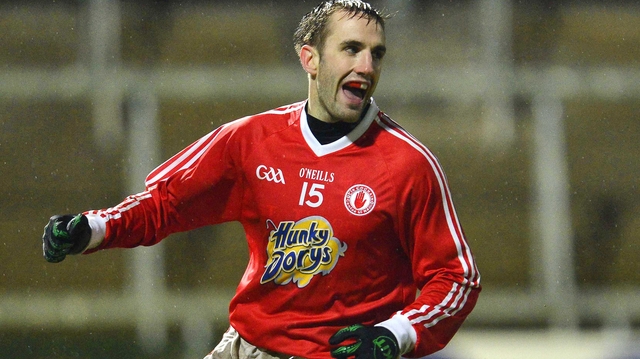 After a two-year absence, Tyrone will once again mix it with the big boys over the spring months. Despite their promotion run last year, 2012 was something of a disappointment for Mickey Harte's side. After exiting the Ulster championship, they subsequently suffered a heavy defeat to Kerry in the qualifiers. Their performance in Killarney would not have satisfied many purists - as they concentrated more on the man than the ball for parts of the game.
There is no doubting that Tyrone have produced some talented young players over the last decade. Perhaps, Harte in the last few seasons, has been too slow to give youth a chance along with those who brought All-Ireland success to the county. Father time does march on, however, and we should see the likes of Danny McBride, Tiernan McCann, Kevin Gallagher, Plunkett Kane and Ryan McKenna get game time during the league.
Niall Morgan, has switched from Irish League soccer to challenge Pascal McConnell for the No 1 berth. With Ronan O'Neill set to return, allied with Seán Cavanagh and Stephen O'Neill starting the year in a positive way, there is much to be positive about.
Speaking to the BBC at the start of the year, Mickey Harte outlined his belief that he has a squad that can genuinely challenge for the All-Ireland. As for now, much focus will be on whether Harte gets the blend right during the league ahead of that crucial championship opener against Donegal on 26 May.
Tyrone ran out easy winners in the end over Monaghan in the McKenna Cup final, but the clash with Down in Newry should be a tighter affair. A week later they visit Mayo, while consecutive home games follow against Donegal and Cork. A tough enough start! Yet, many agree that for the first time in a long while the best eight teams in the country are operating out of the top division.
Last season: Promoted from Division 2.
2013 League fixtures
2 February v Down (a)
10 February v Mayo (a)
3 March v Donegal (h)
10 March v Cork (h)
16 March v Dublin (a)
24 March v Tyrone (a)
7 April v Kerry (h)
Twitter: @mcmahon31j
*Highlights of all the weekend's action on League Sunday at 7pm on Sunday 3 February on RTÉ Two. (Live streaming Ireland only).