The sad passing of Kate Moran is a reminder of how easily something serious can happen on the GAA pitch, says Antrim camogie player Róisín McCormick.
Moran, an underage inter-county player with Galway, was in action for her club Athenry on Monday evening when she required emergency services. She was treated at the scene before she was taken to University Hospital Galway.
The 21-year-old died from her injuries on Tuesday morning.
"It's a very unfortunate event," said McCormick. "My condolences to Kate Moran's family, friends and obviously the communities in Galway.
"As a GAA family, we're all mourning the death of Kate. It does make you realise how easy something like that can happen in a match."
McCormick will be part of an Antrim team competing in the senior championship for the first time since the 80s, but says her own experience last year made her think about the potential dangers on the pitch.
"I got a knock on the head in our club championship final last year and I was rushed to hospital afterwards," she said.
"I came out with a broken jaw and a concussion and to be fair, when I heard about Kate, that scared me a bit because I was like, 'Oh my God, that could have happened to me last year.'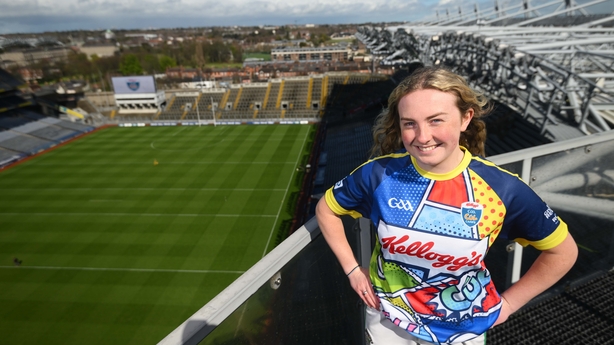 McCormick was also rushed to hospital in 2019 after suffering a concussion against Westmeath, but insists she feels safe every time she takes to the field.
"The referees are very good at controlling any games I've played in and I've always felt safe. There has been a few bad knocks here and there but I do feel safe on the pitch."