Kerry footballer Niamh Ní Chonchúir has lent her voice to the growing calls for an amalgamation between the GAA, the LGFA and the Camogie Association.
Ní Chonchúir has her sights set on promotion from Division 2A of the Lidl National League with the Kingdom this spring, but longer-term she's hoping a unification of the organisations can benefit all counties and players down the line.
The Gaelic Players Association (GPA) has submitted a motion for consideration at Saturday's GAA Congress to bring in full integration.
"I think it'd be a great thing if they all did join together," Ní Chonchúir said at the launch of the Comórtas Peile Páidi Ó Sé, which takes place this weekend.
"We're struggling at the moment to find pitches to train on.
"This time of year, I suppose not a lot of clubs want to give their fields to us when they're just going to get dug up and ruined for the club teams that are trying to train on them. We've had a few clubs that have been really good: Kerins O'Rahillys, Legion, Fossa - they've been really generous with their fields."
Kerry's clash with Clare in Doonbeg last Saturday was postponed on the morning of the game [which was scheduled to throw in at 3pm] because of the inclement weather; a frustrating cancellation that left some players in limbo.
Kingdom co-manager Declan Quill aired his annoyance about the situation on social media, and Ní Chonchúir highlighted the logistical implications of the call.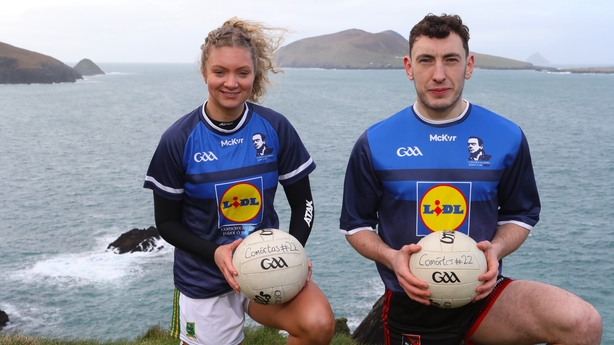 "I was travelling with my mam," she said. "We were gone out the road when we got a phone call saying to come back to Tralee. The whole team was waiting on the bus. The team found out through Twitter.
"The biggest thing was how long it took to postpone the game. We knew ourselves that Doonbeg wasn't going to be in the greatest condition before the storms, and then I think it was late notice... we were all ready to go, people had booked days off.
"Some girls had taken the Saturday off. I'd taken the Saturday off and was going to work Sunday. Then it was 'oh we might train tomorrow'. But we were all kind of, 'well we've taken today off, we need to work tomorrow'. We were lucky enough to get a field to train in. It was just about doing something once the game was cancelled.
"In the end we got a pitch and we were able to train and do an hour's work, but I think it was just that [the postponement] was so late. I think Clare found out at 9 o'clock in the morning, whereas we [found out] at 10 o'clock.
"There was obviously nothing they could do about it, the weather conditions were brutal. That was just the way it went."
Kerry haven't won the women's All-Ireland football title since 1993. Their current focus is on the league but Ní Chonchúir hopes they can use Meath's exploits last summer - when they memorably captured the All-Ireland tile - as inspiration.
The Royal County defeated Kerry in the Division 2 league final three months before they shocked Dublin in the championship decider
"To be fair to Meath they're absolutely outrageous! They've been working on their set-up since they won that intermediate final [in 2020]. I think it just proves that hard work pays off - the underdog can win.
"It gives us hope, especially having lost to them on the league final last year, that like 'Jeez, we are up there with the best of the best, we can compete'."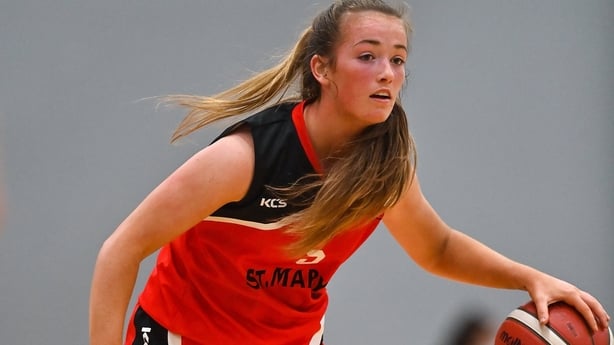 Ní Chonchúir is also involved with basketball team St Mary's - she modestly describes herself as "team spirit encourager". The star of that outfit is Paris McCarthy, who is set to further her exciting career at East Tennessee State University.
Her talent and ambition is another big inspiration.
"You kind of forget she's as young as she is. She's only 18 and is the starting point guard, kind of carrying the team sometimes," added Ní Chonchúir.
"It's something she's probably always wanted. Everyone has their dreams but probably don't follow them. She was well able to go after her dream, which is great."