The radicals had hoped that we'd seen the last of these January starts and that the Allianz League would henceforth be moved to a time of year more befitting its recently acquired stature as the greatest competition in the GAA.
It wasn't to be. The tenacious old dogs on the provincial councils weren't about to be led up the garden path to pre-season irrelevance and, aided by their new-found allies, namely the counties worried about finishing sixth in Division 1, they succeeded in mustering enough support to block a format change.
There is still some resentment in the air over this, it seems. The rather pointed comments of new Longford manager Billy O'Loughlin have gone everywhere at this stage.
"Our championship is starting in two weeks' time in Limerick," he said after their O'Byrne Cup loss to Dublin. "We've seven championship matches in Division 3 and after that, we don't really mind what happens."
We've been hearing variations on the sentiment for some time, though rarely has it been so baldly stated. A manager announcing at the beginning of the league that he doesn't care about what happens in the championship feels like a new departure for the association. The upset at seeing the Proposal B dream buried may have encouraged the progressives to dial up the volume on the rhetoric.
These are the counties most enthused about the league, the ones for whom the championship is a grim Hobbesian business - nasty, brutish and (very) short. The league, by contrast, provides regular, competitive, winnable games and achievable targets. The championship these days is only for the elite.
What about that elite? Where stand the runners and riders in Division 1?
One could argue that in an era where the league is taken deadly seriously by teams down the divisions, where teams jostle for status, chase promotion and scramble to avoid relegation, that the one place where old-style shadowboxing in the league is still in fashion... is in Division 1.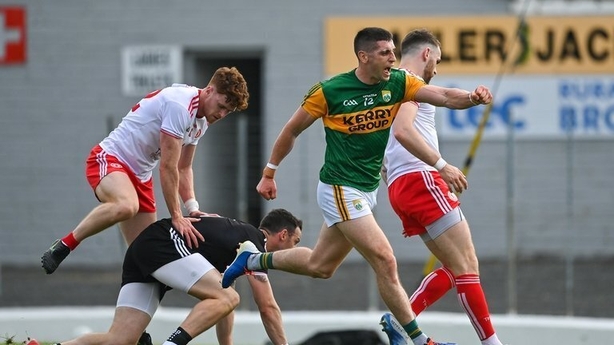 After all, the current All-Ireland champions appeared to use last year's league to blind people to their potential.
The six-goal drubbing in Killarney last summer has taken on mythic status since Tyrone swept to an All-Ireland title three months later. The Kerry crowd will insist that Tyrone weren't bothered that day and the story has taken hold that the visitors had a full training session on the morning of the game, sacrificing the result and helping throw people off the scent. (Though Kerry's respect for Tyrone's prowess in the field of "shenanigans" can't be underestimated).
In the bowels of Croker after their All-Ireland victory, the Tyrone joint-managers insisted they were fierce disappointed that day in Killarney. "That stripped everybody bare," the always sincere and emollient Feargal Logan told the press conference. "But we were lucky it was a national league semi-final." The word "only" was redacted at least.
Jack O'Connor is back in Kerry, which traditionally has meant an All-Ireland in year one. Kerry's urgent need for an All-Ireland senior title as quickly as possible has led them to turn again to the man with the best strike-rate outside of Mick O'Dwyer.
He could be in for a salty reception on the opening weekend.
Kildare supporters were a bit miffed at the almost indecent haste with which Jacko jettisoned them as soon as the bat signal went up in Kerry. His two-year stint in Kildare will not go down as especially memorable, though they did wind up in Division 1 at the end of it.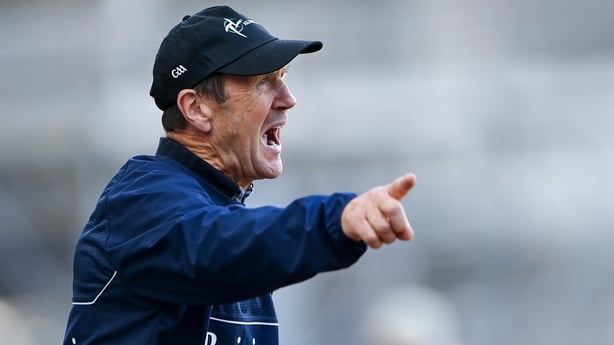 Some Kerry fans - possibly of the more hipsterish bent - regarded it as a bit of a 'Make Kerry great again' appointment and would have preferred the galacticos ticket of Stephen Stack, Seamus Moynihan, Dara O'Cinnéde et al. O'Connor is being appointed on the strength of past glories with Kerry rather than anything achieved in his last two years in inter-county management.
His old school chops were further boosted by the Tony Brosnan/Jack Savage two-games-in-a-day business, though O'Connor protested that this was the two boys' decision. O'Connor threw out some gratuitously strong line-ups in the McGrath Cup and Kerry hammered all comers, including Cork.
As for the league, Kerry are actually going for three-in-a-row though it would be pushing it to say there is much anticipation around this tilt.
One of the curiosities of the league is that despite its new billing as the best football competition in the association, no one actually cares who wins it. (Hence they were content to allow last year's league title to be "shared", like a Five Nations championship back in Ollie Campbell's time.)
There's added subtext to the Kildare-Kerry match-up in Newbridge with Kingdom legend Paul Galvin in the home dugout.
After O'Connor abruptly departed, Kildare cheered themselves up by appointing a whole crack team of beloved county stalwarts to replace him. The most famous Kildare footballers of the past 20 years all present and correct, Johnny Doyle, Anthony Rainbow, Dermot Earley, Brian Lacey all working underneath the big Daddy Glenn Ryan.
It's their first stint in the top tier since 2018, when they amassed a total of zero points, proceeding then to lose to Carlow in the Leinster championship, before Newbridge or Nowhere ignited their season.
As ever, the potential is there but the odds-makers anticipate another flying visit. Their promotion arrived on the back of a half-league season and their subsequent championship campaign was fairly humdrum. In particular, they were condemned for excessive caution against an off-colour Dublin in the Leinster final, though worth acknowledging they were without the influential trio of Kevin Feely, Eoin Doyle and Paul Cribbin. The rangy and explosive Daniel Flynn demonstrated again his capacity for the spectacular late in the game. Frustratingly, Jimmy Hyland is the only proper graduate from the 2018 U20 winning side.
The main jabber around the Dubs in the off-season was on whether Paul Mannion would return - the word again was there was little prospect that Jack McCaffrey would re-appear. In the end, neither is back.
Stephen Cluxton's non-goodbye turned into the longest goodbye. In so far as it was possible to do so, Farrell essentially confirmed the 40-year-old's retirement after the recent O'Byrne Cup win over Offaly.
Some of their A-listers are sampling the strange delights of January inter-county football for a change. Brian Fenton evidently had to perform his penance for finally losing a championship match by playing O'Byrne Cup football. Ten of the starting line-up from last year's semi-final have featured in pre-season.
Strangely enough, given what went down last year, perhaps no team could benefit more from a League success than Dublin, though Farrell may prioritise blooding the next generation.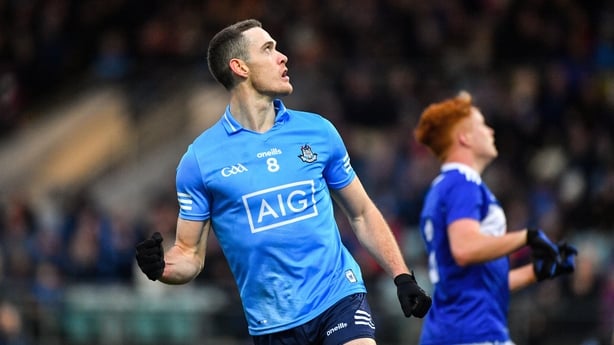 Around and about Croke Park in the sorry aftermath of their latest All-Ireland defeat, one feared that something had finally snapped in the Mayo support. That they had been pushed too far this time. Whereas in previous years, against the Dubs, there was often dewy-eyed appreciation for how close they'd come, last year there was just sourness and anger and self-flagellation.
The county spent the final months of 2021 demanding to know, among other things, why Ciaran McDonald was sat in the back of the dugout area for the entirety of the All-Ireland final, issuing stern denunciations of 'keyboard warriors' (one of the primary jobs of a county PRO these days) and fretting about whether Oisín Mullin was bound for Australia.
In better news, Cillian O'Connor, sorely missed in last year's decider, is back fit for the season. Jason Doherty, a veteran of the starting line-ups in the 2016 and 2017 finals - the latter being Mayo's finest modern All-Ireland performance - is back after two years laid low with knee problems.
With remedial work being undertaken at MacHale Park, they're taking a tour of Connacht for their home games, opening against Donegal in Markievicz Park on Sunday, playing Armagh in Dr Hyde Park next month and concluding their programme against Kildare in Carrick-on-Shannon.
And what of the remaining teams in this most northern accented of Division 1 seasons?
Donegal continue to frustrate. Declan Bonner's team could be either peeved or inspired - or both - by the sight of a Tyrone team that they wouldn't find particularly intimidating sweeping to an All-Ireland title.
Armagh, whose emergence into the top rank of teams has long been prophesied, will get their first crack at a full-length Division 1 campaign since 2012.
---
Listen to the RTÉ GAA Podcast at Apple Podcasts, Soundcloud, Spotify, or wherever you get your podcasts.
---
Electric up front, faulty at the back, Armagh scored 2-21 in an Ulster semi-final last year and conspired to lose it. This campaign will be another test of their mettle.
And that brings us to Monaghan, the great survivors of Division 1 football. Every year since 2015, no matter what swings of fortune, no matter what mis-steps, no matter what permutations on the final day, Monaghan have found a way to cling on.
They've finished sixth three times since 2016 and survived a relegation play-off in last year's chopped-up format.
In last year's play-off in Clones, Galway left a truckload of scores on the table, Monaghan hung on the ropes, struck at the death in normal time to draw it, and then struck at the death in extra time to win it.
And this is what it's all about. Division 1 is ultimately about staying there. It's not about winning.