The GAA's Games Development Committee has submitted a motion to Annual Congress in February seeking the creation of a coaching officer role in every club.
While several units already have such an officer in place, it's not considered an official role within the official guide.
But after a landmark survey undertaken by the GAA, LGFA and Camogie Association in which over 10,400 coaches took part, the establishment of an official Coaching Officer role is top of the list.
The role is essentially a Director of Coaching and differs from Games Development Administrators (GDAs) in that it is unpaid position.
The officer would oversee a pathway for coaches right through the age groups and ensure coaches have the correct qualifications and shoudl drive inclusivity and diversity in what remains a male-dominated area.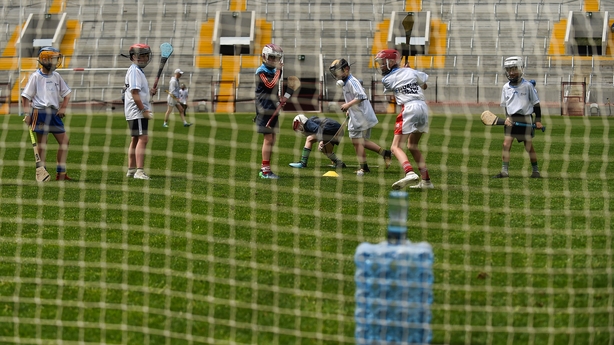 The GAA, LGFA and Camogie Association joined forces to conduct the largest ever coach development survey undertaken in Irish sport and the benchmark report will now inform coach development policy across national, provincial, county, school, and club levels.
Significantly, it was revealed that over 91% of respondents have a coaching qualification and almost 90% had more than five years of experience.
Indeed, in terms of time invested, coaches are spending on average seven and a half hours a week on their commitment, which can rise to on average an additional nine hours on match weeks. Almost two-thirds intend to continue coaching for the foreseeable future.
However, several issues were also highlighted in the report, most prominently, trying to balance coaching with other demands.
One third of respondents mentioned poor games opportunities and structures as an issue.
"These findings provide the GAA, LGFA, and Camogie Association with detailed information on their coaching workforce to inform the development of coaching policies moving forward," says Louise Conlon, Camogie Association technical development & participation manager.
Shane Flanagan, GAA director of games development added: "This survey has painted an important picture not only of the impressive scale of the work being done by volunteer coaches supported by our coach developers - but also in showing the calibre of people we are fortunate to have dedicating their time and effort for the promotion of Gaelic games at all levels."