Dear Santa,
I'm sure you'll agree we were very good this year.
Okay, a few of us broke training bans but at least there were no Covid outbreaks after county finals…
Now that you've got your main business of the year out of the way, we hope you and Rudolph are free to deliver a few small presents from the GAA for 2022…
Yours,
The Gaels
A new football championship format
Despite a strong desire to change an All-Ireland football championship format that limits most counties to only a couple of meaningful games each summer, Proposal B was voted down. Mostly because a majority of Special Congress delegates recognised that it was bonkers to allow teams from Division 3 and 4 into the knockout stages ahead of three of those in Division 1 and five from Division 2. A similar, league-based format that retains the provincial championships as secondary paths to the knockout stages could be the answer.
Enforce the black card rules or scrap them
Seven years after introducing a black card for cynical play in football that most referees ignore, the GAA decided to follow suit in hurling (though not on the colour), despite there being no recorded acts of cynicism in the game ever. Then came the controversy over whether Tipperary's Jake Morris actually had a goalscoring opportunity when Clare's Aidan McCarthy was punished for hauling him down. He very likely didn't but most refs reverted to just handing out regular yellow cards after the backlash that followed. The theory of punishing the denial of a goalscoring opportunity with a sin-binning is sound but the rules (different in football and hurling and only covering certain types of fouls) are far too confusing and open to interpretation.
Aidan McCarthy was sin-binned for this challenge and a penalty was also given in the crucial moment in this game. Did you agree with the decision? pic.twitter.com/rxa0JAdwCd

— The Sunday Game (@TheSundayGame) July 4, 2021
Back your referees
That leads to the more general question, why are the rules so frequently ignored in Gaelic Games? It could be explained as an inherent Irish aversion to authority or personal responsibility perhaps. We certainly have a culture of holding the volunteer official responsible for every red card rather than the player who has made a daft decision. The reaction to the dismissal of the McGrath brothers for Loughmore-Castleiney recently was illustrative. Noel was very harshly sent off and referee Johnny Murphy was hammered on social media. John then foolishly slapped the ball from an opponent's hand with his hurl after winning a penalty and was correctly shown a second yellow but Murphy and Ballygunner's Barry Coughlan got most of the stick for that one too.
Other sports seem to manage much better at enforcing their regulations and, particularly, suspensions. The GAA undermines its referees by bringing in vague, subjective rules and frequently overturning their on-field decisions in the boardroom. Peter Casey lit up the All-Ireland hurling final but the decision to allow him play was just the latest in a questionable catalogue of semi-final red-card reprieves that the likes of former Dublin football star Diarmuid Connolly have benefitted from.
Squad numbers and no more dummy teams
'A few late changes for the home side…' Let's end this nonsense, if only out of concern for the poor journalists who have to spend Friday evening writing team news stories that would be better filed in the fiction section. Give everyone a squad number at the start of the season and counties submit a 26-30 player panel a couple of days before a game if it's so vital to have teams in programmes. Fans can mark in the starting XV when it's announced on the day. Or just wait till then altogether. While we're at it, white numbers on jerseys are very difficult to make out in floodlights too.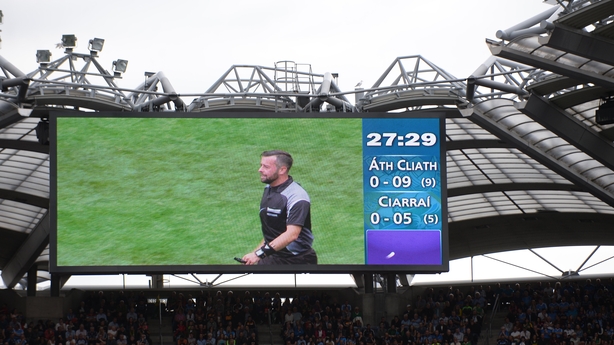 VAR in Croke Park
Let's give the sideline official the power to tell the referee he should come over and have a look at a replay of any particularly contentious incidents. It could be limited to red-card decisions and fouls that were given or not before scoring opportunities. Most of the fuss over the introduction of the technology in soccer has been around their interpretations of the offside and handball rules – neither of which apply to Gaelic games – but it has led to far fewer mistakes. Like Hawk-Eye, let's at least have it in place for the most important games of the year.
Change the four-steps rule
The official rules of football and hurling both state that a player in possession can take "a maximum of four consecutive steps" or that the ball can be "held in the hand for no longer than the time needed to take four steps" without a solo/bounce. In practice, this is ignored, particularly in hurling, which encourages teams to pull and drag (another liberally policed offence) as one of the few ways to dispossess an opponent. It's very difficult to count steps, so why not make it two seconds instead? Refs could decide themselves whether to use the '1, 1000, 2, 1000' or '1, elephant, 2, elephant' methods.
Honk if you're happy
Ladies football pioneered the use of the hooter, removing the decision on time-keeping from already over-burdened refs. Why the GAA has waited so long to follow their lead is puzzling. Though it would obviously remove the time-honoured tradition of 'One last attack to try and force a replay'.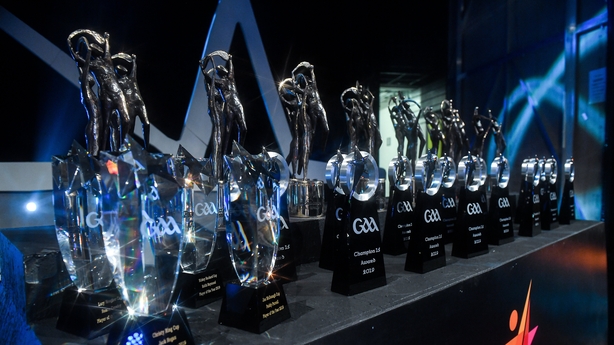 All-Stars from teams other than semi-finalists
It's amazing how the best players' teams always end up reaching the semi-finals isn't it? Since 2013, only four hurlers not from semi-finalists have made the XV, and two of them were Tony Kelly. Though if anyone is worth two men it's the Clare superstar. In football it was slightly better spread, with Conor McManus (x2), Ryan McHugh (x2), Michael Murphy, David Clifford, Mattie Donnelly, Peter Harte and Colin Walshe winning All-Stars in the same period.
In fairness, it's a bit more difficult to judge the best players in Gaelic Games as not every game is live on TV and there is no weekly ranking or voting system as in the AFL or NFL. But we could look beyond the last four a bit more often. Also, let's maybe scrap the whole exact positions thing and just have goalkeeper, defenders, midfielders and forwards.
Friday night lights
Is the experiment of more Friday night inter-county games worth a go? Given the difficulty players might have with work they would have to be restricted to nearby or neighbouring counties. Perhaps in new-look football provincial championships played early in the year?
Get the grades right
There is a groundswell of support for returning the minor grade to U18 from U17 over concerns that clubs are losing more players in a now more difficult transition to senior level. Though the GAA, perhaps given that part of the rationale was to take most youngsters of Leaving Cert age out competitive action, is apparently considering dropping U20 down to U19 instead. But lots of 18-year-old sixth years will presumably still play on that team anyway, and the final bridge to senior level would have dropped two years since 2015.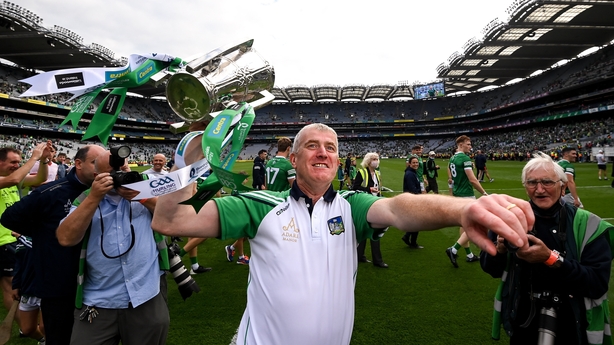 Someone giving Limerick a game
Just like the Dublin footballers circa 2015, the Limerick hurlers are finding out that the neutrals are delighted when a county bridges a long gap to win an All-Ireland, then considerably less delighted when they keep winning the fecking thing in the subsequent years. Such is the price of success. This year, Limerick were only really challenged by Tipperary and even then only for half a match. Who will step up in 2022?
In the bin, in brief
Fisted points in football (too easy), the advanced mark (needs to only reward longer kicks), water breaks (now tactics breaks) and the 60% majority in Congress (55% would be plenty if a simple majority is too contentious).